Spy x Family is a recent sensation in the world of anime and no wonder it already has hentai doujins of its own. The series concluded a few weeks ago and will return again this year. Both the male and female protagonists are quite attractive in this story, which gave the Doujin artists some juicy materials to work with. 
On that note, we will be taking a look at some of the hentai doujin recommendations from Spy x Family. They are specifically handpicked among the lot, with gripping actions and some intense, intimate scenarios.
By the way, if you're wondering the below mentioned numbers are, check out this post where I've explained about it.
Fully Colored Spy x Family Hentai Doujins
Elegant Sex (406589)
ヨルの漫画 (408399)
ヨル落書きまとめ (408395)
Make Iki Oboeta Boku no Tsuma (410954)
DOG x FAMILY (437738)
5. Elegant Sex (406589)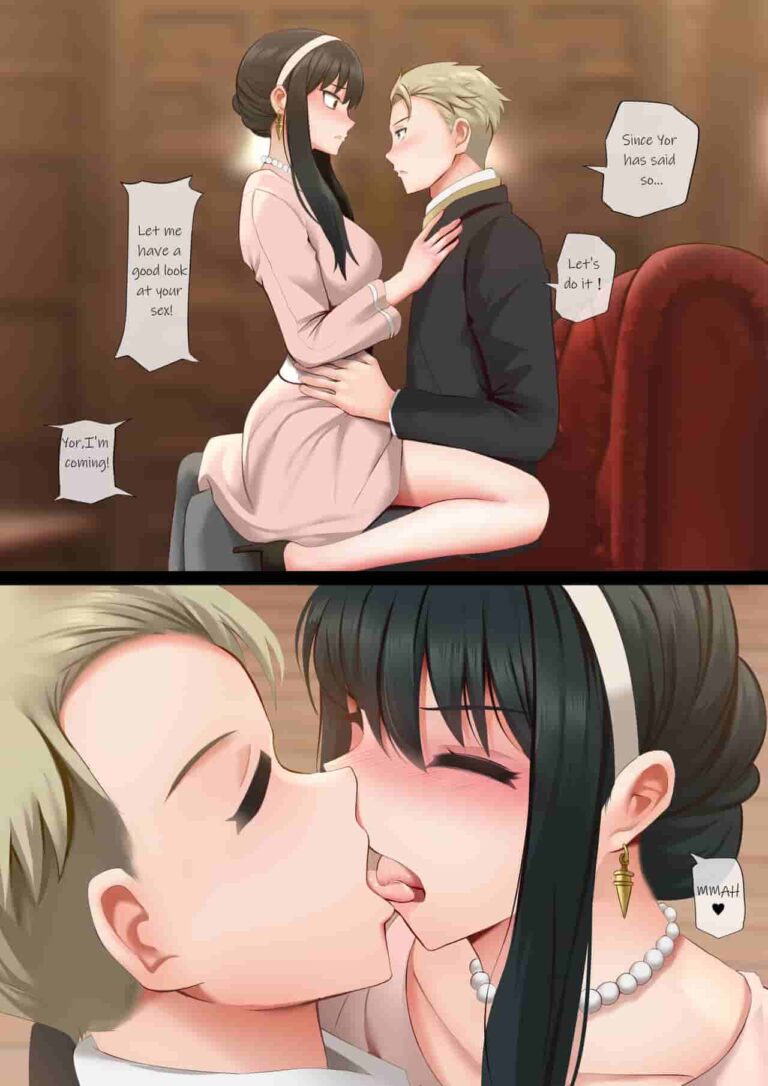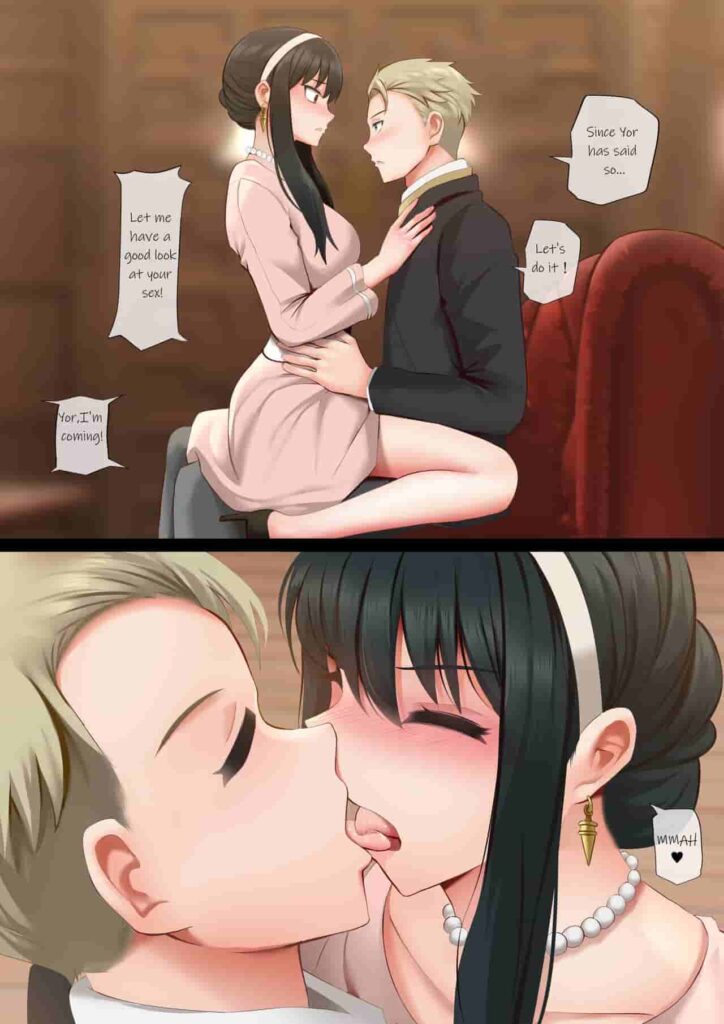 This is a fully colored and uncensored spy x family doujin with 22 pages of content for you to enjoy!
It seems that our elegant professor has gone a bit too far in this doujin. He wants to see Loid and Yor making love right in front of him so that he can test their overall elegance in every department. But Yor is very nervous about doing it in front of so many people. 
So, she brings out her secret weapon – alcohol. As long as she is drunk, she won't be able to feel all the eyes on her. Soon enough, they started with their show and its sheer elegance was enough to even make the professor excited.
4.ヨルの漫画 (408399)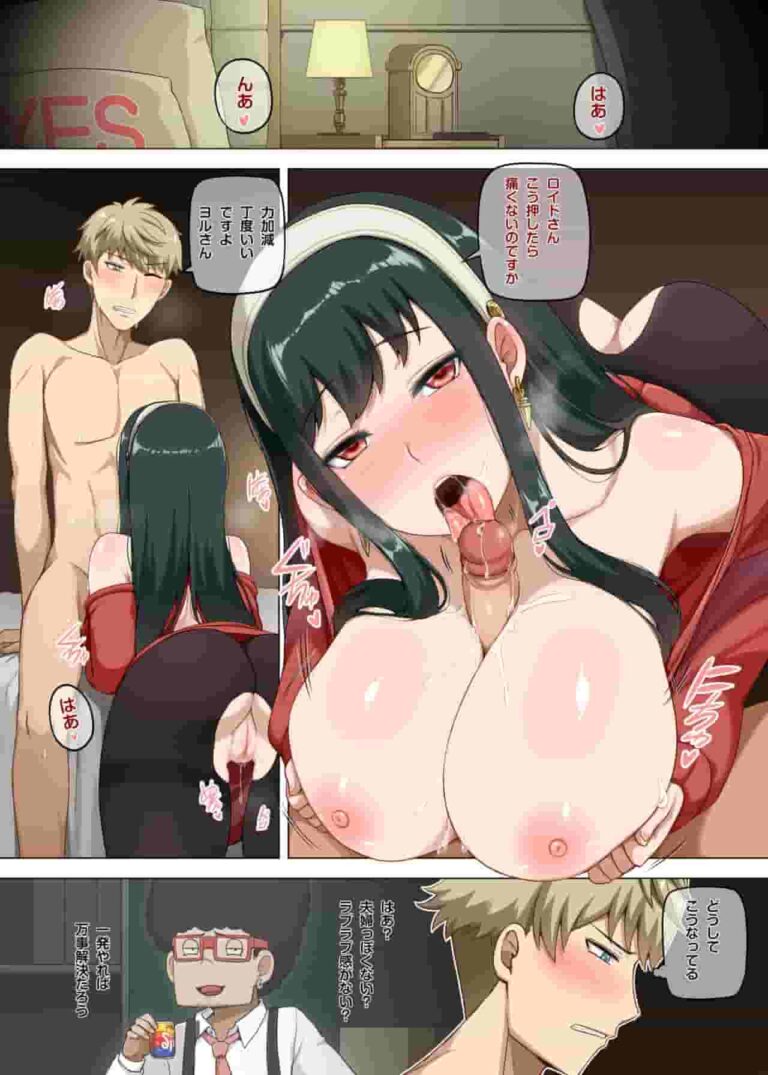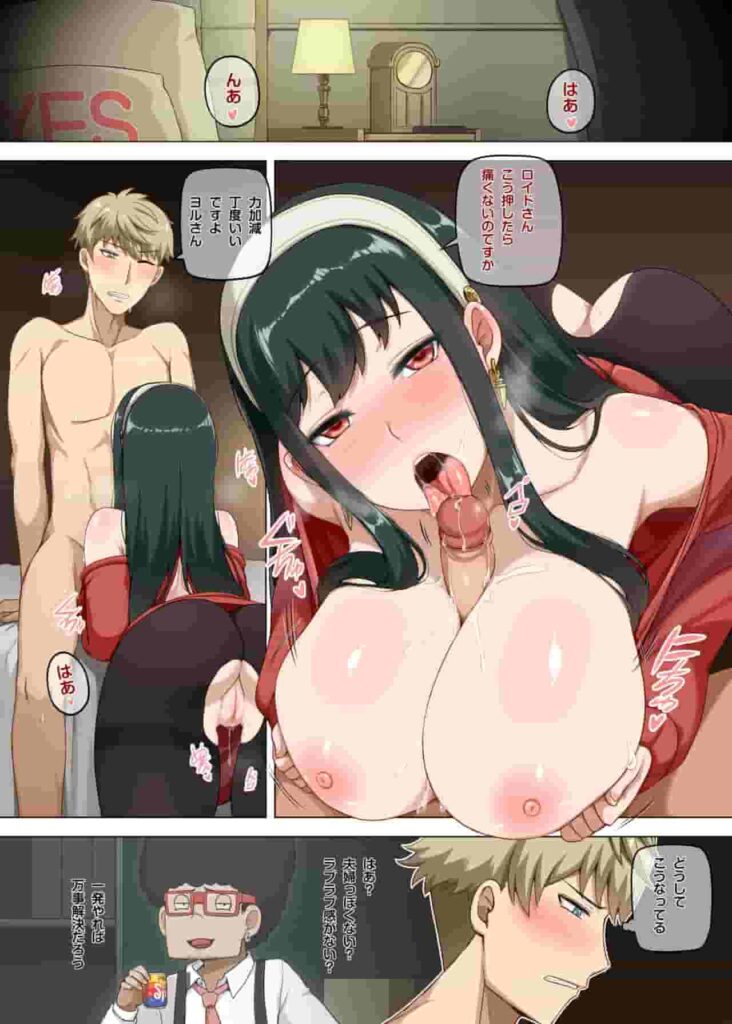 This is a fully colored and uncensored spy x family hentai doujin featuring Yor and Loid having a great time together. At first, they were having a protected "session," but soon enough, Loid takes it off and has a raw taste of Yor.
This is a very short doujin of 7 pages, but has a brilliant art style. However, it is available only in the Japanese language as of now.
3.ヨル落書きまとめ (408395)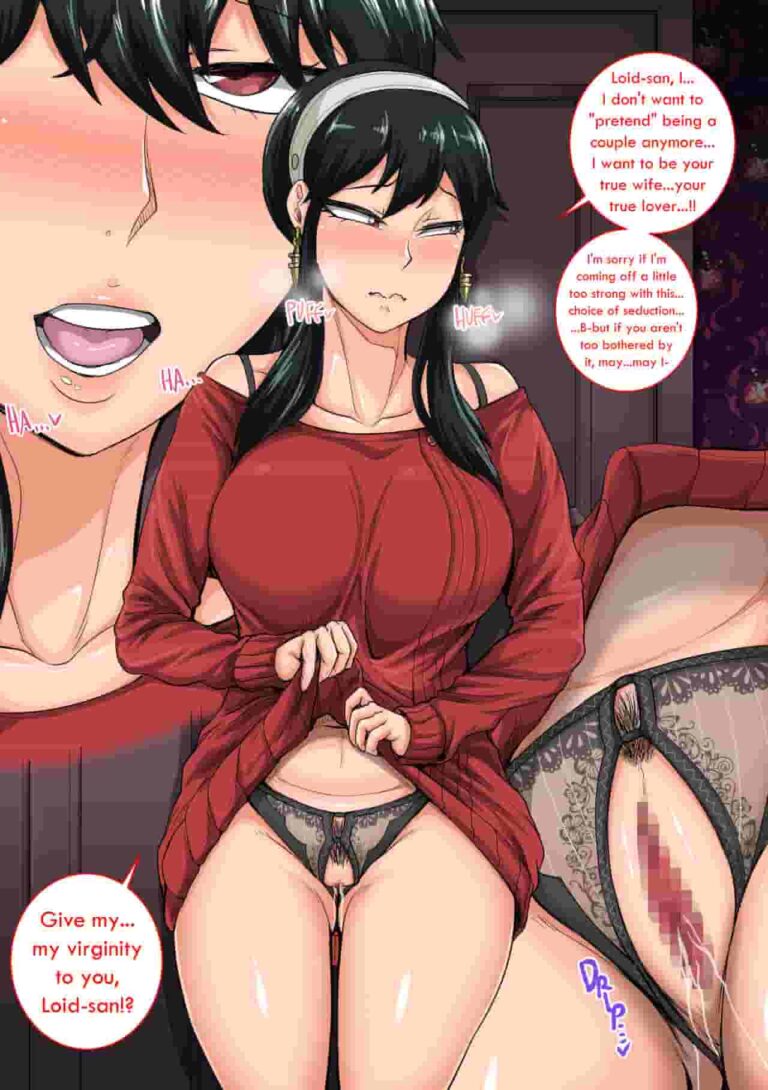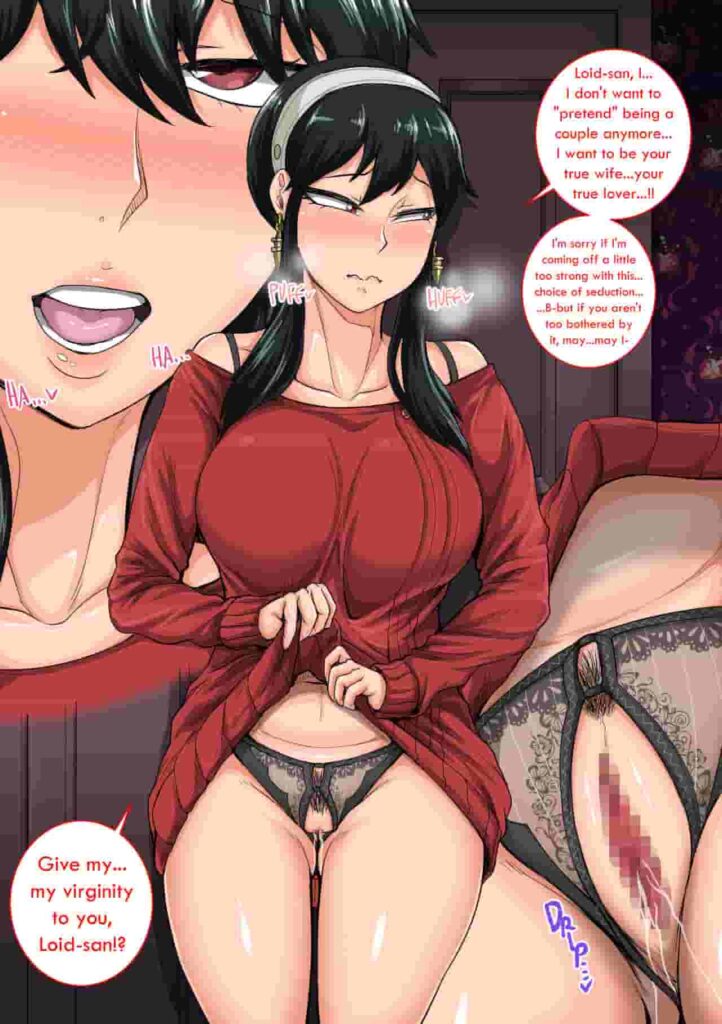 In this doujin, we read about a Yor whose bodily desires are out of control. She wants Loid inside her and she wants him badly. She can barely keep her thoughts in check even when she is beside Anya. And since Anya can read the thoughts of people, she is terrified of what her mother is thinking. 
She imagines lots of scenarios in her head involving her and Loid making out. Luckily enough, things work out for her at the end as Loid also becomes drawn to her as a man and Yor gets to fulfill her wishes.
2. Make Iki Oboeta Boku no Tsuma (410954)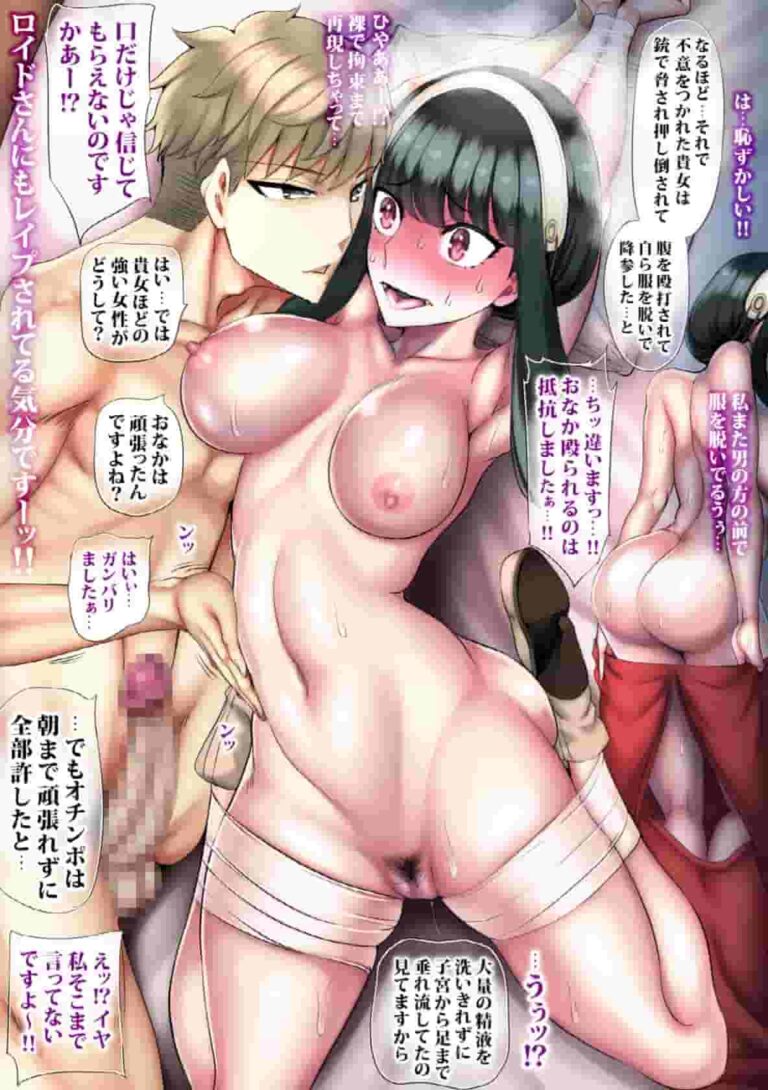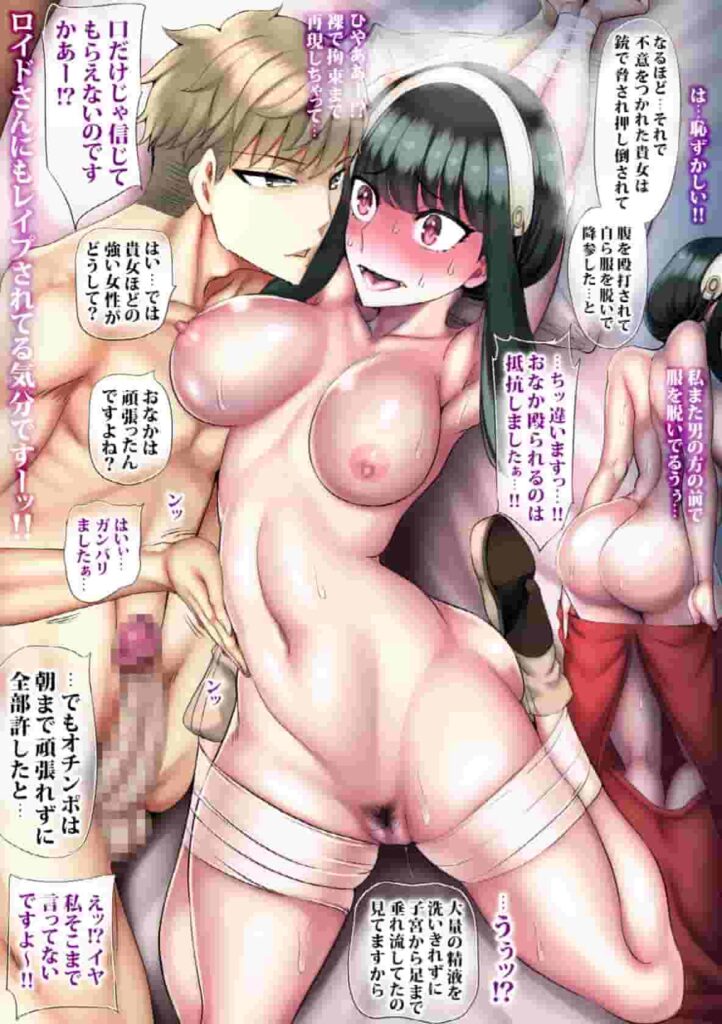 This is probably the most elaborate spy x family hentai doujin there is. It has a whopping 82 pages and is fully colored. The censorship is also not too heavy. It is just a mild blurring that doesn't get in the way of your "reading" session. It also has a really wonderful art style.
This doujin has two sections. One is an NTR story where Yor gets stuck with a bunch of violent men whom she was supposed to assassinate. After being ravaged by them, she gets home and soon starts another session of passionate love with Loid.
Now, here is a fair warning: it does have quite a few violent scenes. So read it at your own discretion. Also, this is not available in English yet, but the scenes are understandable just from the drawings.
1. DOG x FAMILY (437738)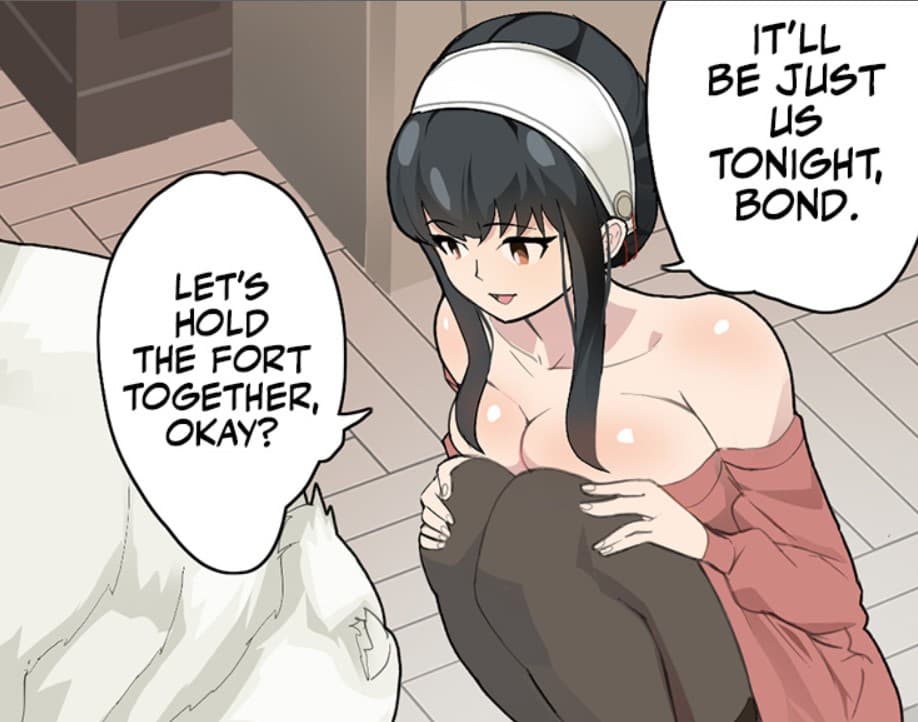 This is a 39 pages of good stuff that is fully colored and only has mild censoring. The first 18 pages are the actual story, and the rest are just sketches, but they're good too.
The story starts with Yor and Bond left alone in the house as usual. Loid is probably at work and Anya is probably having a sleepover.
So Yor feeds Bond to some yummy treats and humbly plays with him. Bond doesn't mind playing with her too.
In just a couple of page filps, we will find the juicy stuff that we are looking for in this Spy x Family hentai manga.
Recommended >> 10 Amazing Naruto Hentai Doujins To Pleasure Yourself With!
Spy X Family Hentai: Loid x Yor
Deer My Darling (405718)
Whether Asleep or Awake (405659)
Spy x Sex -After Story- (403627)
Spy x Sex (403212)
4. Deer My Darling (405718)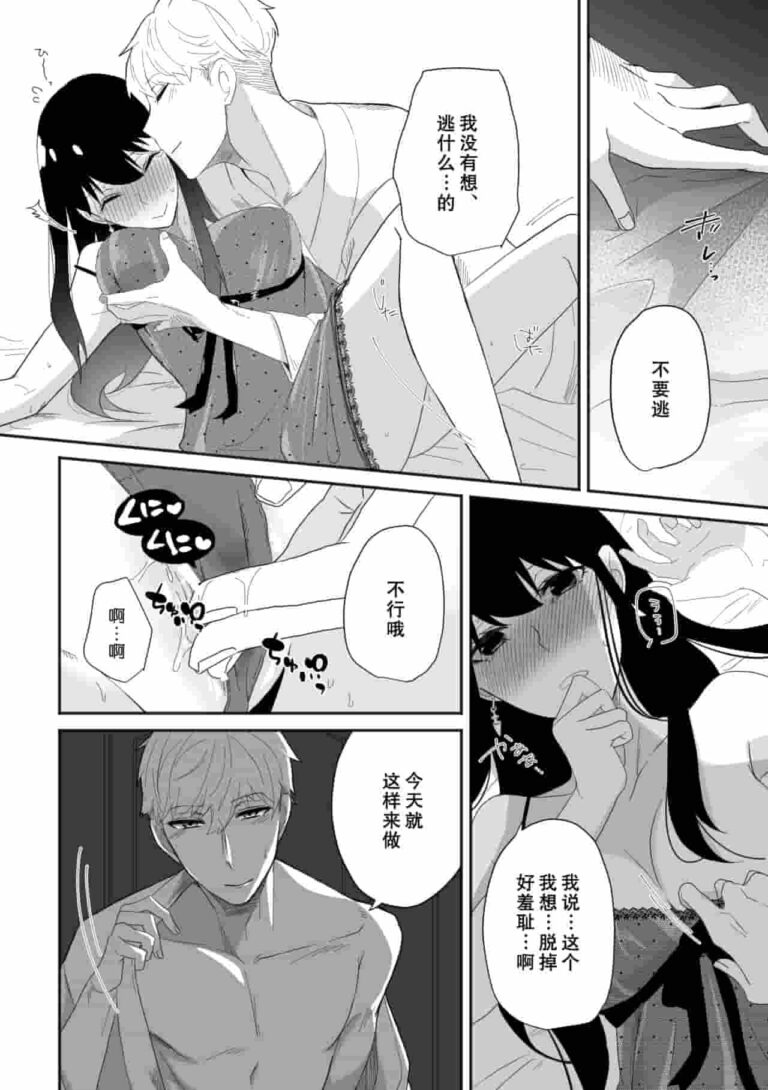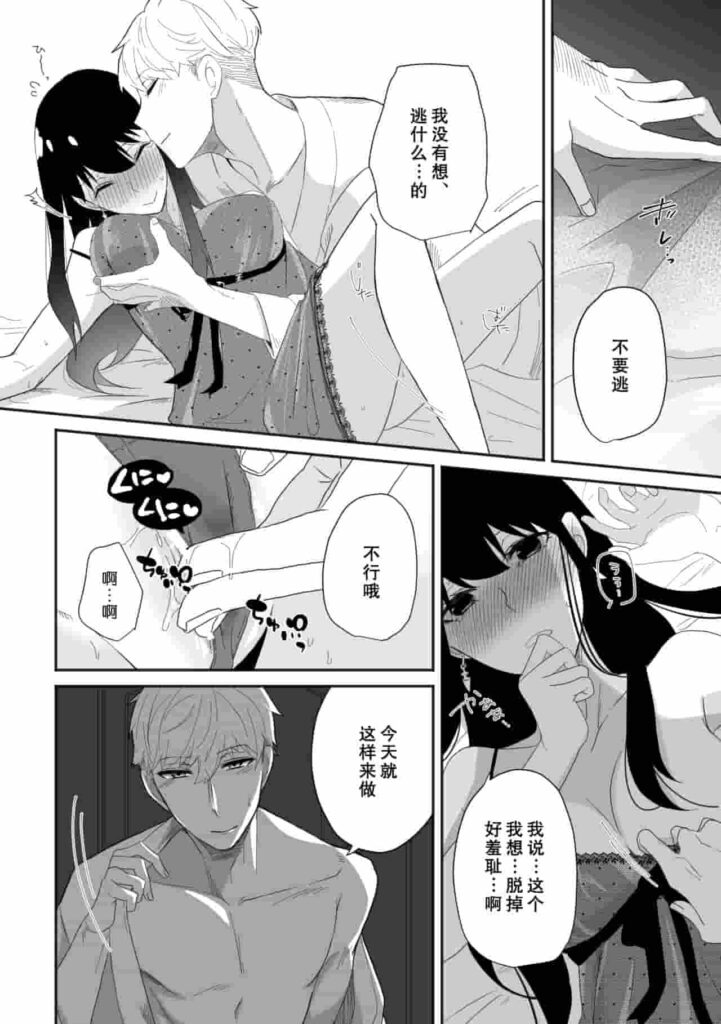 405718 is a really heartwarming and wholesome spy x family hentai where Loid and Yor fall in love with each other. The scene slowly, but elegantly shifts to the bedroom, where Yor comes out wearing a special dress for Loid.
Then they get started with the "activity." Considering the number of NTRs in this list, this is truly a refreshing addition that makes it better. This doujin is only available in Chinese at the time of writing this article.
3. Whether Asleep or Awake (405659)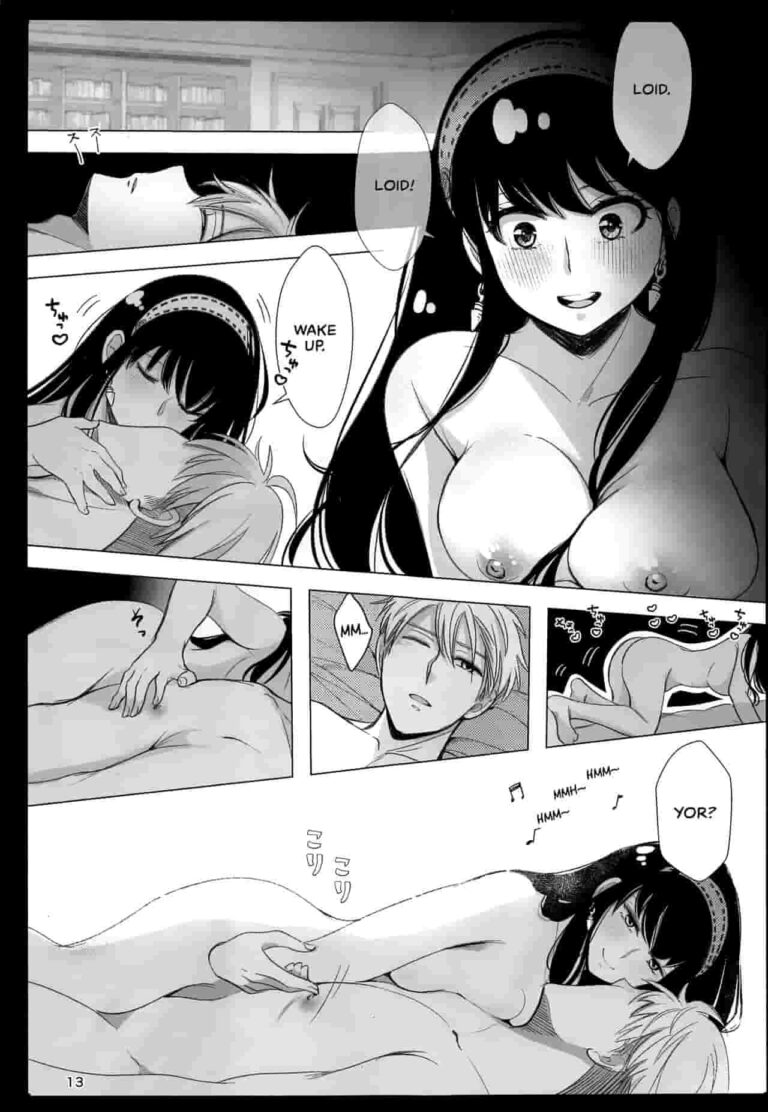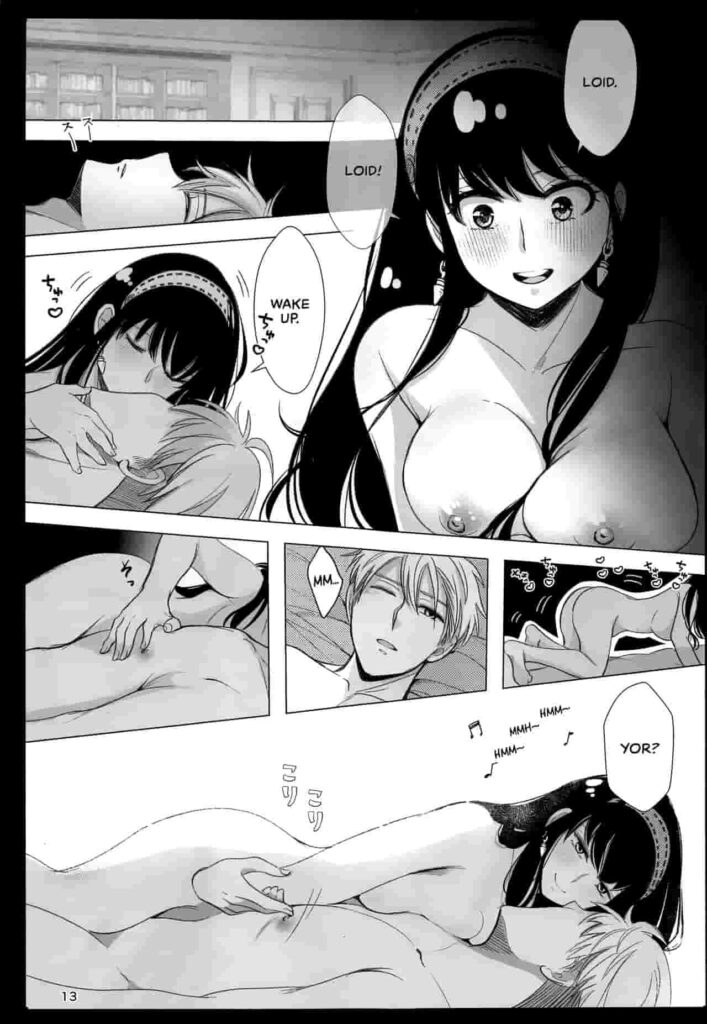 What happens if Loid starts getting dreams about sleeping with Yor? This doujin explores this particular fantasy after we come to know that Loid has been dreaming about the same thing for many days continuously. Even when he goes to a mission later that day, this thought keeps hovering in his head. 
Later that night, Loid again ends up having the same dream involving Yor. But the only twist is that he finds out it is not a dream the next morning. Apparently, Yor has been giving him a beverage that boosts his hormonal drive, leading to this predicament.
2. Spy x Sex -After Story- (403627)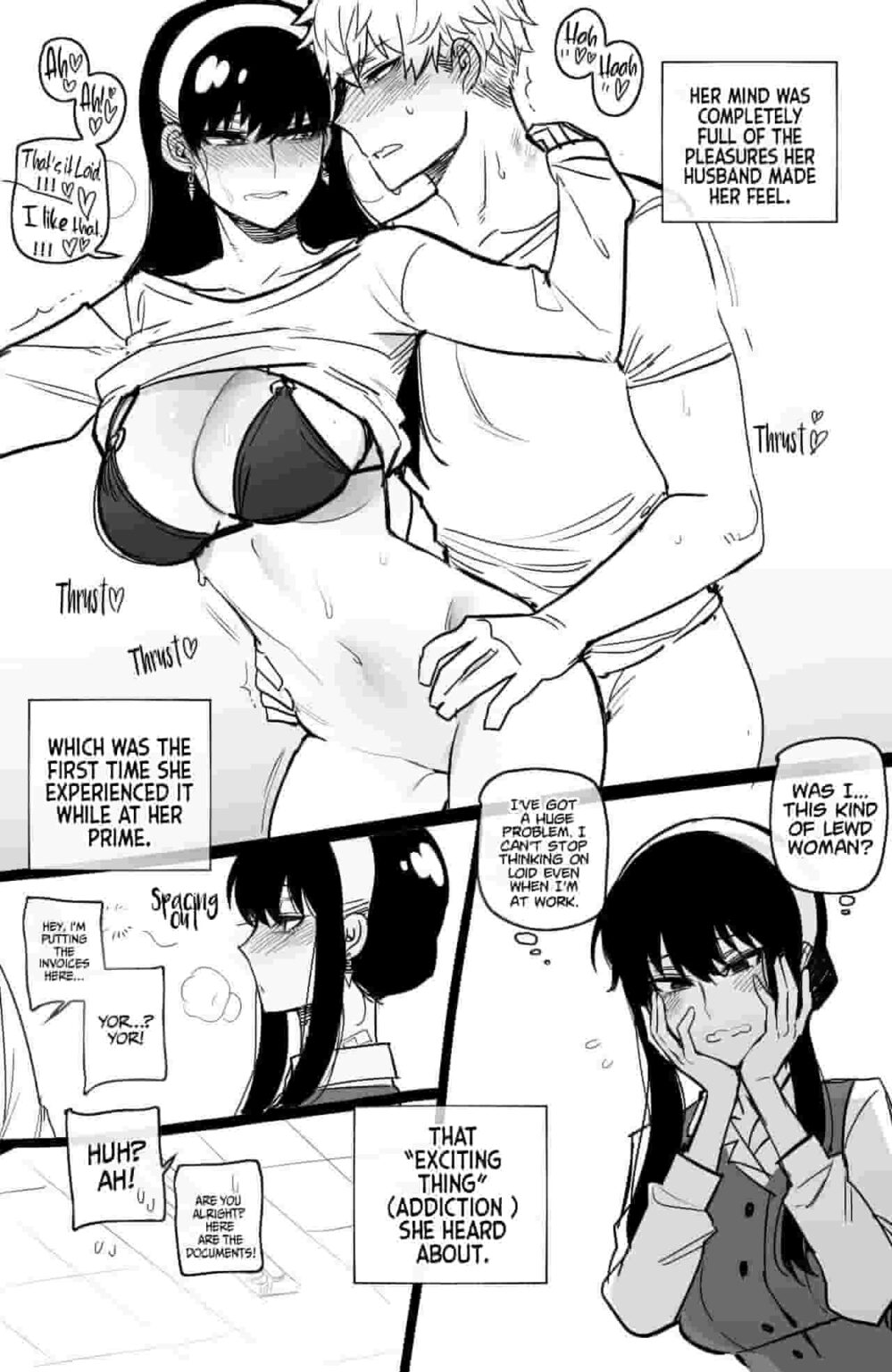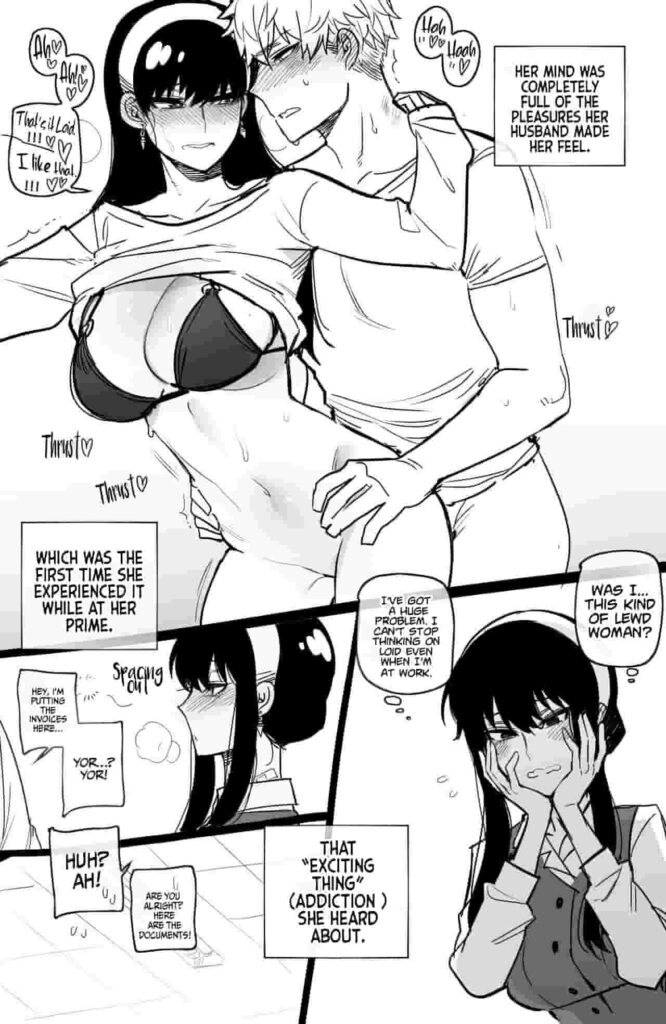 This is a short after-story of the doujin where Yuri happens to hear his sister making out with Loid and faints after that. In this doujin, we find out that Yor's desires have increased too much after she got her first taste of lust. 
She always keeps thinking about that night and has extremely naughty thoughts. Loid also has no issue with making love again and again with Yor as she tries on different costumes this time. Meanwhile, Nightfall comes to visit them and gets a sniff of the situation, which sends her crying just like Yuri.
1. Spy x Sex (403212)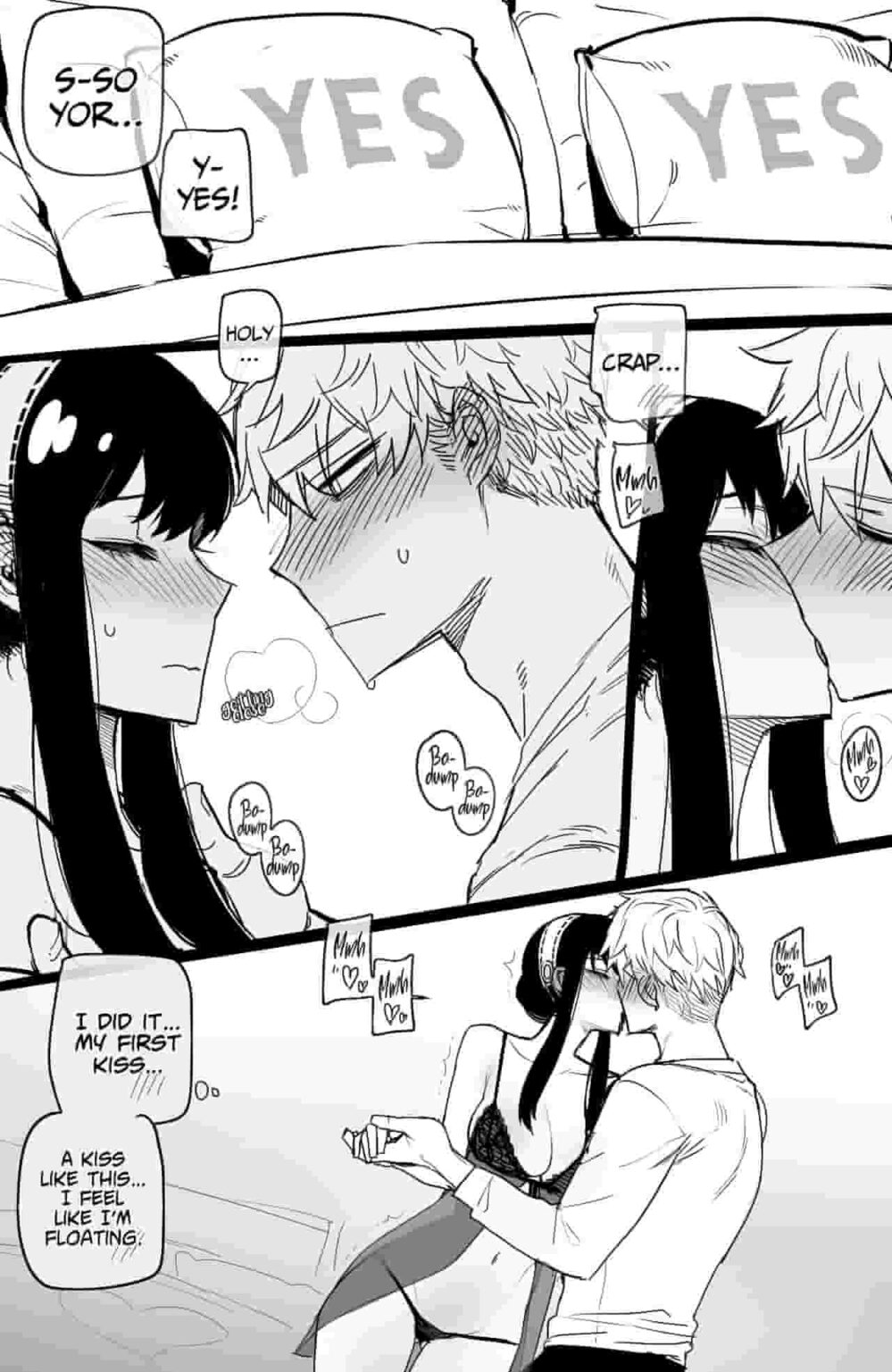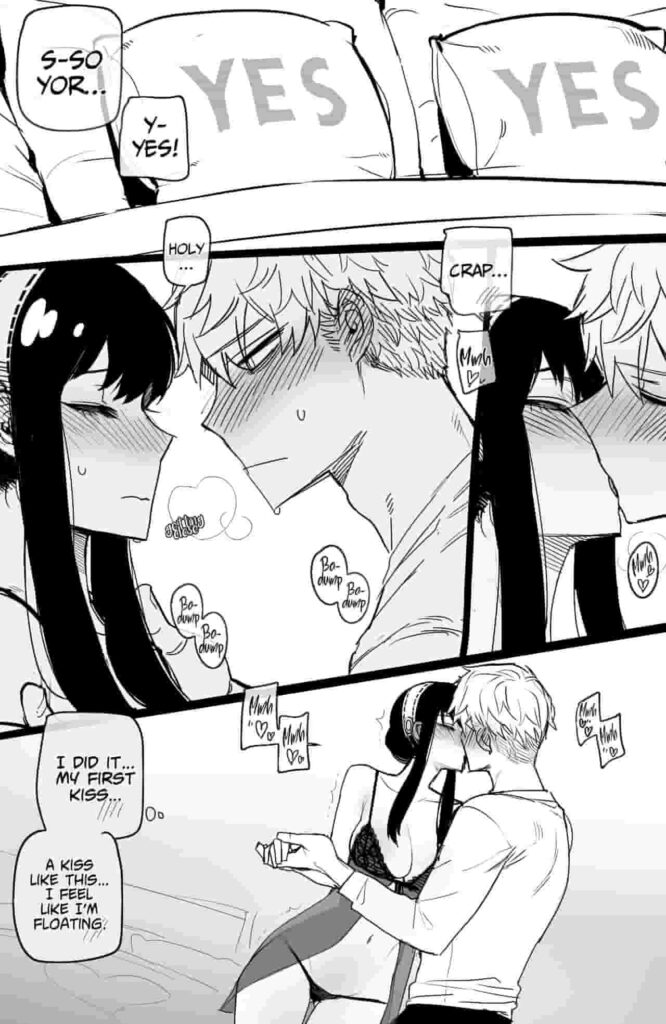 We start off this Doujin with an interaction between Yuri and Yor when they were quite young. In the present day, Yuri has planted bugs in Loid's house so that he can get more details about the reality of his sister's marriage. 
Yor doesn't have any idea about this, and she dresses up quite seductively in order to become a better partner for Loid. He takes up Yor on that offer, and the two of them quickly start making love. Some really intense scenes take place in the bedroom, much to Yuri's heartbreak. This Doujin also has a funny part where Anya realizes her status as a single daughter might be in crisis.
Also Read >> 7 Best Kitagawa Marin Hentai: My Dressup Darling Doujins
Spy X Family NTR Hentai
Spy x Family NTR (406033)
Yor and Housemaster Murdoch (406103)
Yor's Old Job (403833)
3. Spy x Family NTR (406033)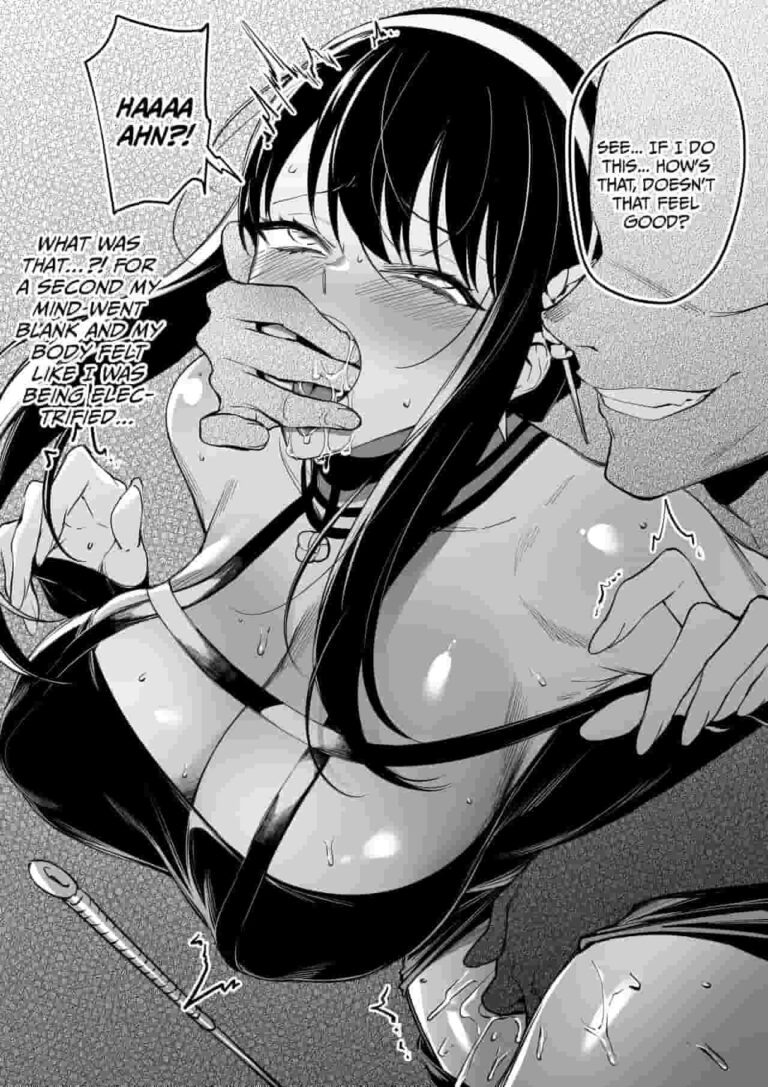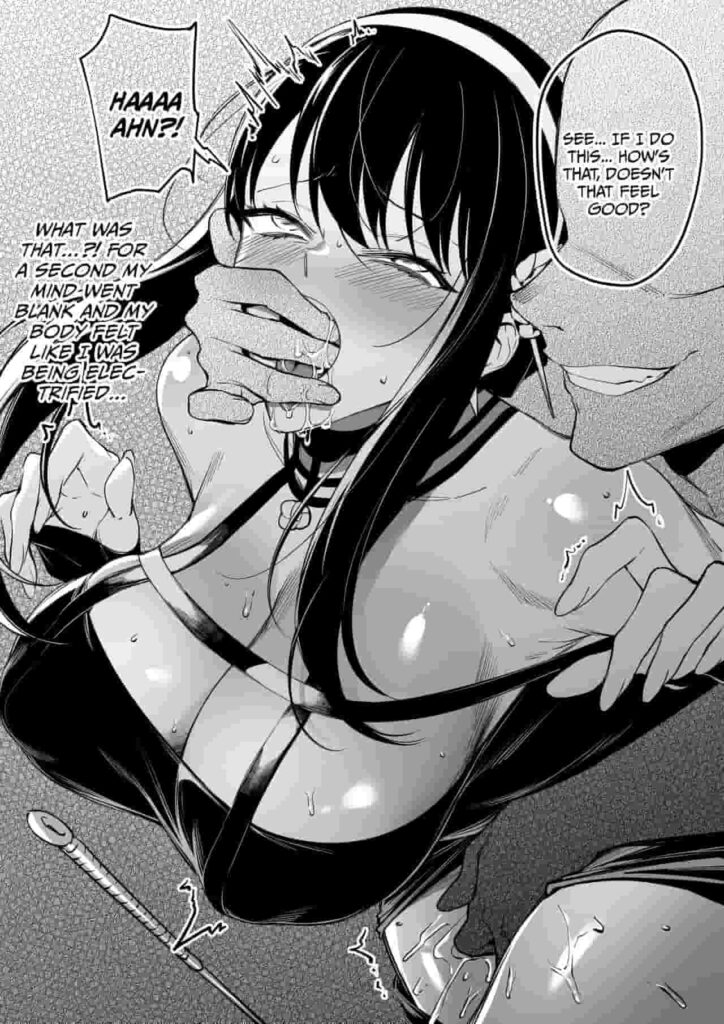 This list wouldn't be complete without the NTR genre, which is quite popular among doujin fans. The manga starts with an unknown man touching Yor in a naughty manner. That is making her sensory organs go crazy. She seems to have a very low threshold in this regard, as she soon gives in to her bodily pleasures. 
Yor may certainly be a well-trained assassin, but even she doesn't have any resistance to her deep lying desires. The readers can enjoy Yor's ahegao looks as she becomes submerged in her electrifying feelings.
2. Yor and Housemaster Murdoch (406103)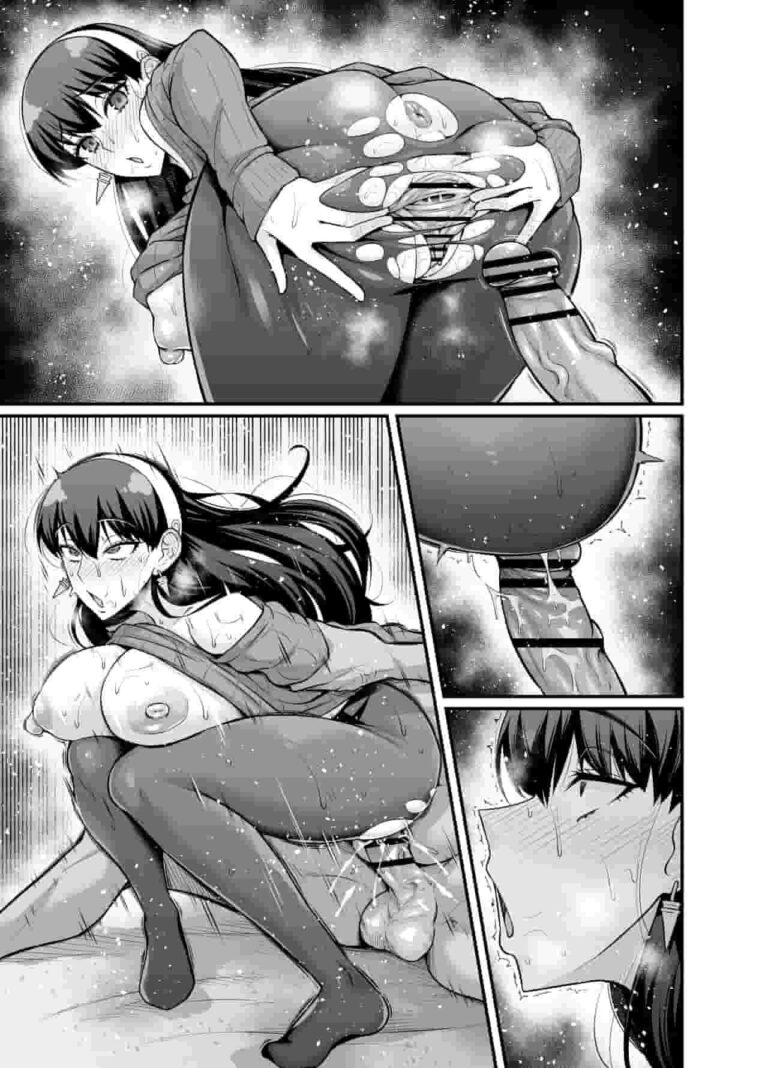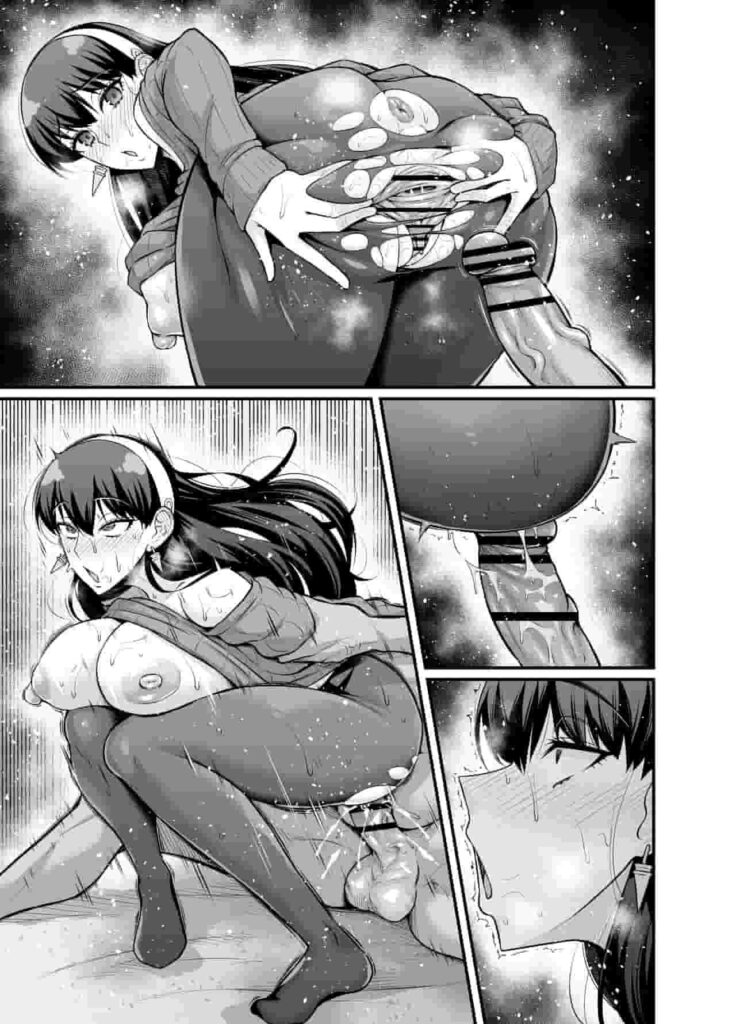 This is another one of the typical NTR doujin where Yor engages in some intense lovemaking with someone other than Loid. And this other person happens to be housemaster Murdoch from Anya's school. Yor has no other choice since this is the only way to remove the Tonitrus Bolt from Anya's name. 
Housemaster Murdoch takes full advantage of the situation by exploring every corner of Yor's body. It lasts for quite some time, as Yor also seems to enjoy it. Murdoch's drive is even more fueled by the fact that Loid humiliated him during the meeting.
1. Yor's Old Job (403833)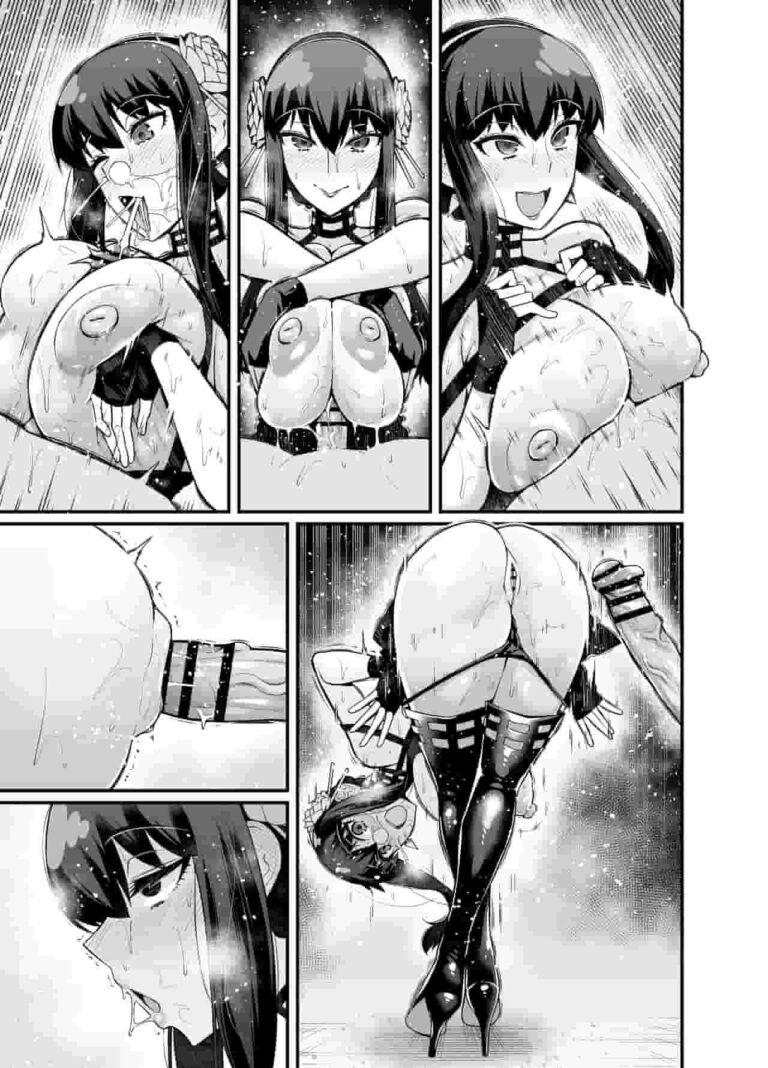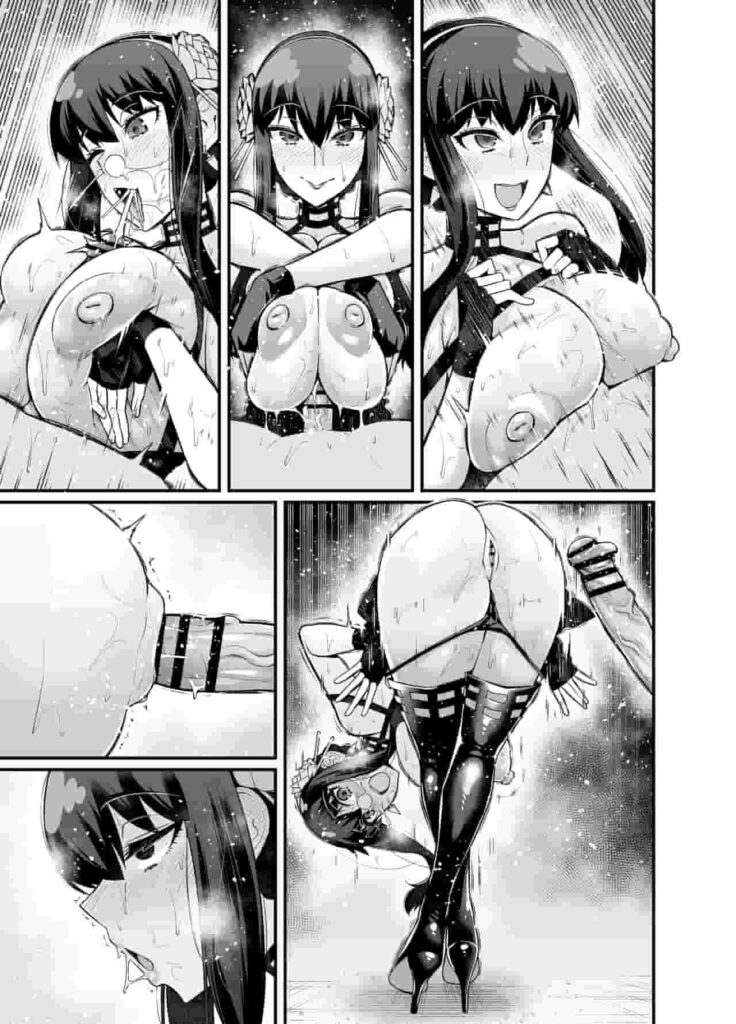 Out of all the seasonal anime girls, Yor has been the standout for obvious reasons. She has been the center of attention for many lustful fantasies of the viewers, which many doujin artists haven't failed to capitalize on. 
This story explores another such juicy fantasy in which our favorite Thorn Princess is going to act as an escort instead of an assassin. She certainly seems extremely pro at whatever job she undertakes, including this one. In this doujin, we see Yor satisfying the desires of an unknown man by making the perfect use of her flexible body.
That's it for this article! These were some of the hottest Spy x Family Hentai doujin out there!! Hope you found some new "research" material *wink*
If you want more such articles, hit the bell icon in the bottom corner to subscribe to post notifications (^^)~