Thick anime girls have always been a popular attraction for anime fans since eternity. But when the limit of thickness is crossed, it can lead to some pretty humongous things. There are several giantess hentai featuring such humongous girls.
If you are someone who considers Diane from Seven Deadly Sins your waifu, then there is no doubt that you are into the giant girls genre when it comes to doujins. But don't worry as you have to come to the perfect place to get the best recommendations for the top 10 giantess hentai manga out there.
Top 10 Hentai Manga About Giantess And Giant Girls
Giants are something we've been seeing for a long time in anime and other fantasy comics. They are no stranger to hentai artists as well. However, there are only a bunch of these doujin that are super popular among weebs.
Here is the top ten list of doujins in this genre, ranked based on their popularity on nhentai website.
Hachishaku Hachiwa Keraku Meguri – Igyou Kaikitan (192503)
She claimed she was my Ex (382978)
Midare Saki Ningyo Hime (217972)
Aien Kien (296653)
Diane's Question (166218)
Ko Samurai no Oni Seibatsu (263114)
Oppai ni Ochita Oukoku (251002)
Demons and a hundred calamities – Story of Syren (220908)
Little sister with grande everyday 2 (209752)
Microne Magazine Vol. 22 (172545)
How To Use The Codes?
If you are new to the anime and manga community, you might be confused about these codes and wondering what they are.
Is this you? Are you not sure how to use these numbers listed in this article? Learn how to use them in this article.
Recommended >> 10+ Best Spy x Family Hentai Doujins You Will Love!
10/10. Microne Magazine Vol. 22 (172545)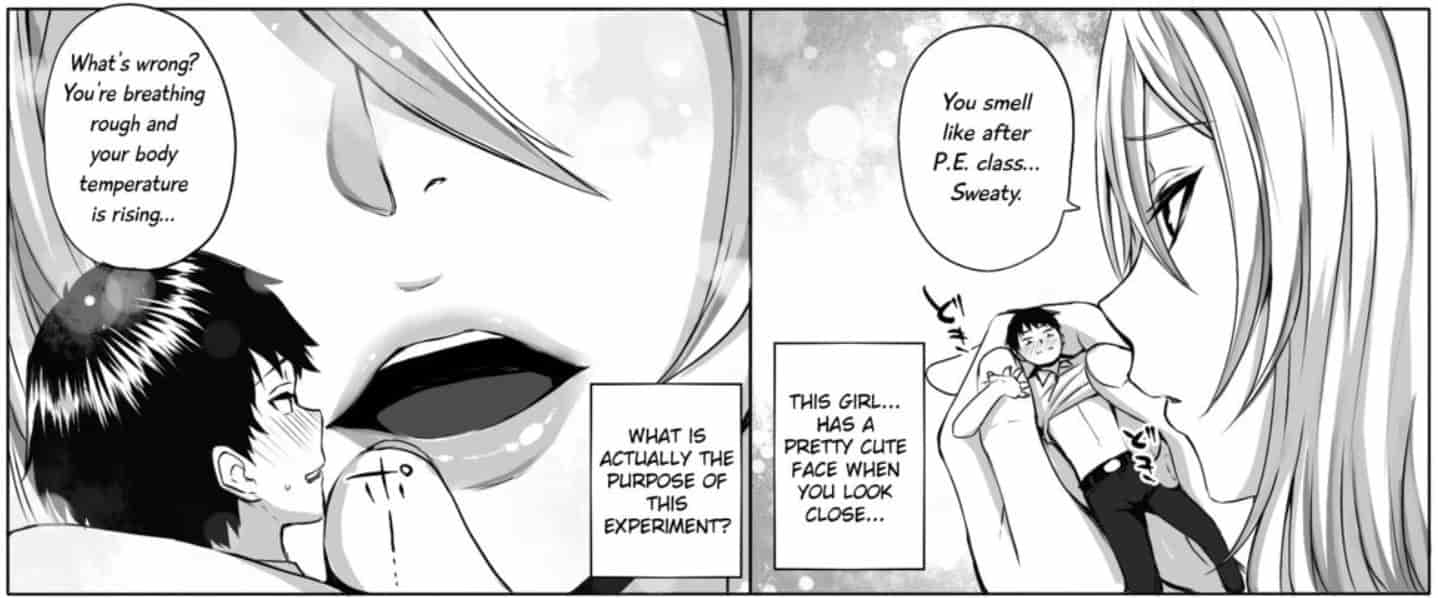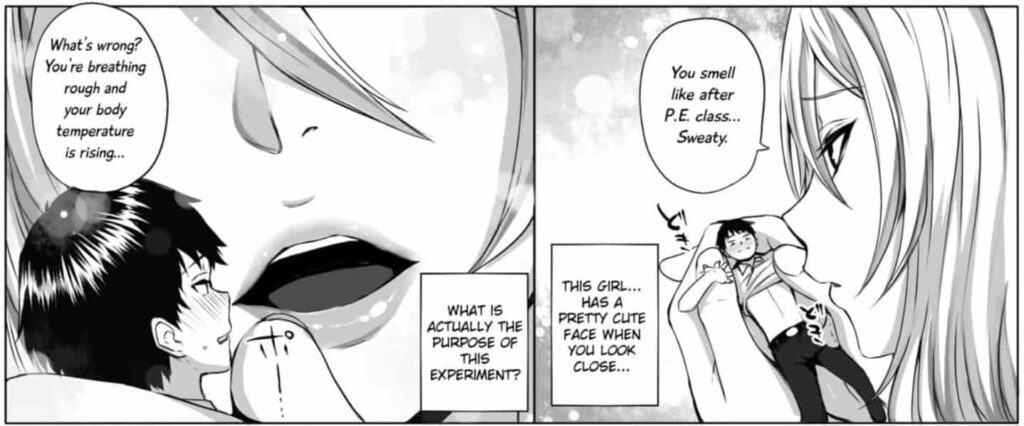 This one is a fairly lengthy doujin that features several different stories that have common theme. It starts with a male Student Council member coming to investigate the science club. However, things take a wild turn, and the boy from the council shrinks to a tiny size. Meanwhile, the sole female who was present in that room is fascinated by this sudden turn of events and decides to bring her lewd nature into the open. 
She strips the guy as if he is some kind of doll and starts to rub him between her breasts. Although, judging from the expression on the boy's face, he seems uncomfortable, we all know that he must have been on cloud nine in that situation. From that point on, he was used as a toy to please the scientist girl.
9/10. Little sister with grande everyday 2 (209752)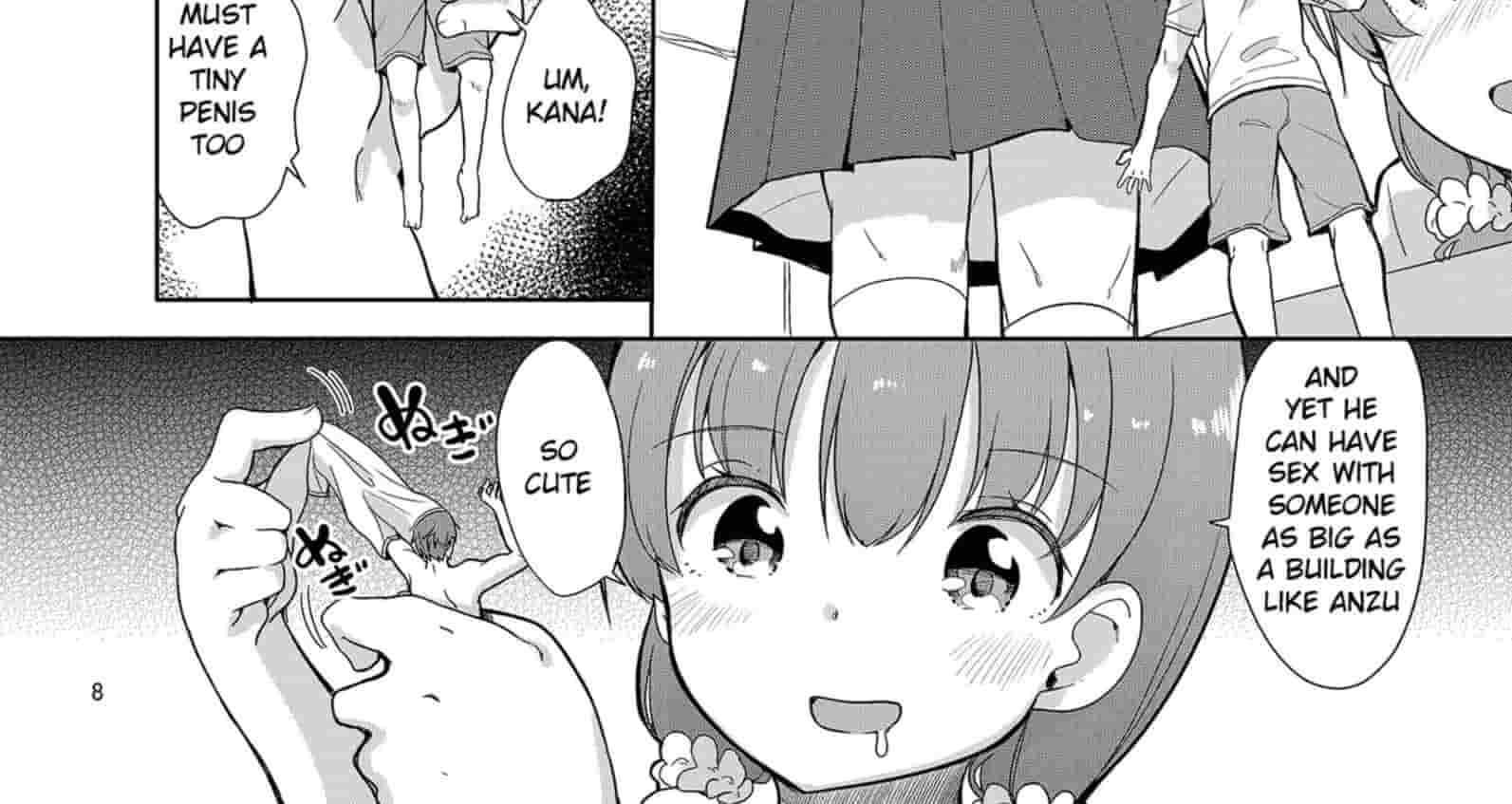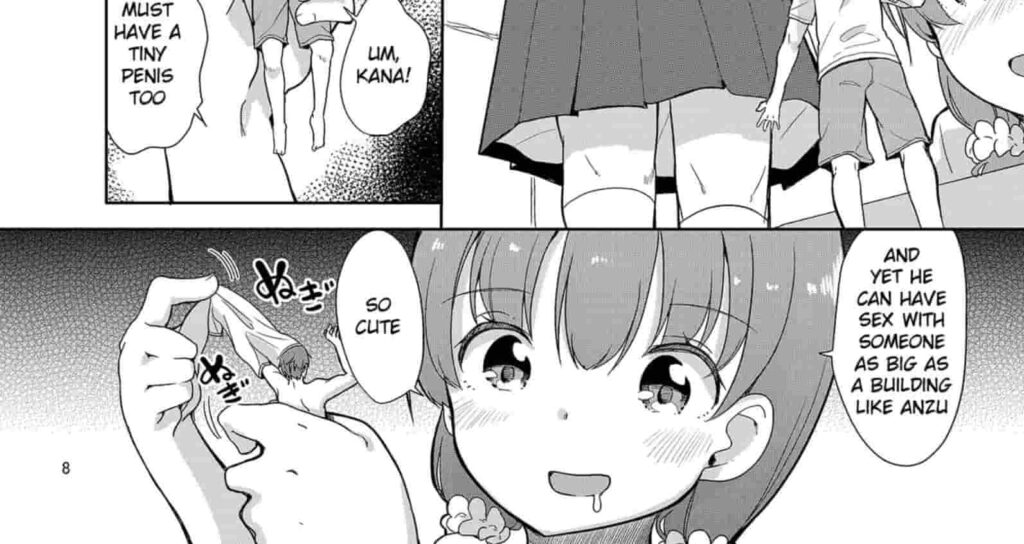 Sometimes a doujin which is only focused on a single topic can get quite boring easily. This is where you will find some relief in this particular giantess hentai manga, which has a combination of yuri and incest too. Anzu is the main character of this story, whose brother's shrunk in size with the help of a drug. 
This opened a door of possibilities for the siblings to engage in loads of "fun activities". But she decided to add a new level of twist to their lives by inviting her friend to join them too.
8/10. Demons and a hundred calamities – Story of Syren (220908)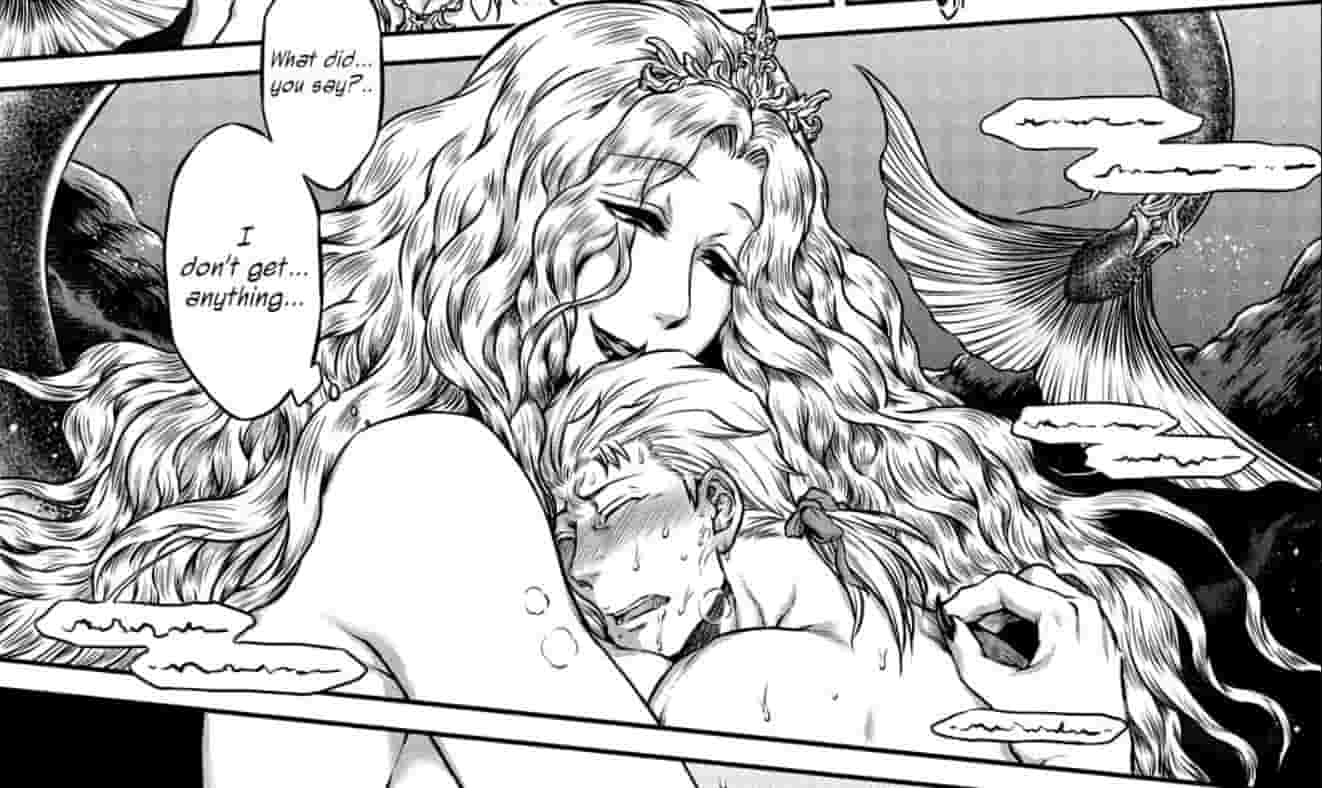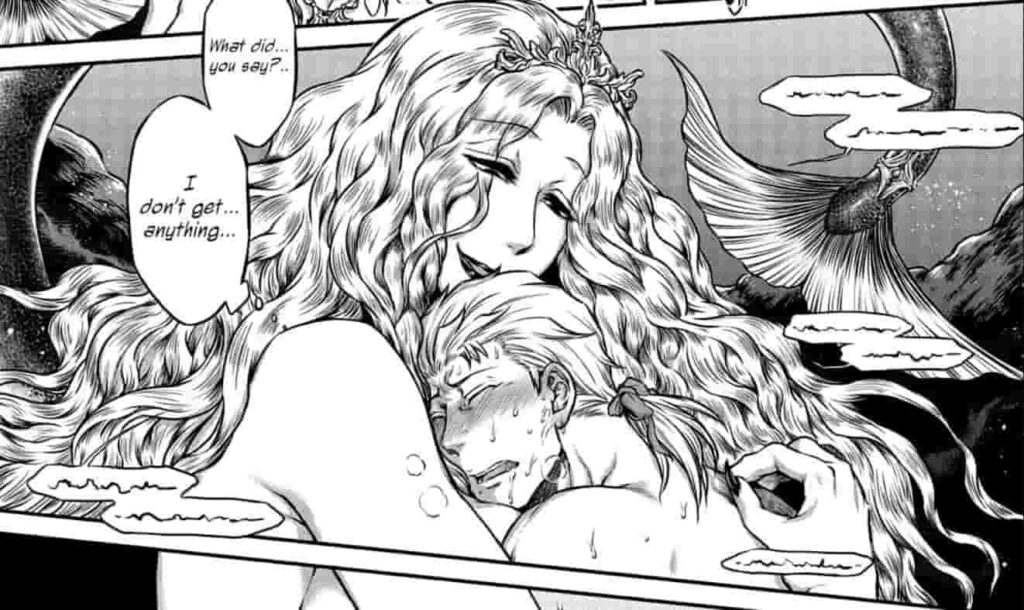 A giantess hentai manga is fine, but what if that girl was also a mermaid on top of that? Way to raise the stakes, huh? The story begins at a port where the protagonist explains to his son the meaning of Syren. 
It has been the cause of the disappearance of many ships over the past few days. And as is the norm for such doujins, the protagonist comes across Syren that night, and instead of running away, the two of them engage in various forms of pleasure.
7/10. Oppai ni Ochita Oukoku (251002)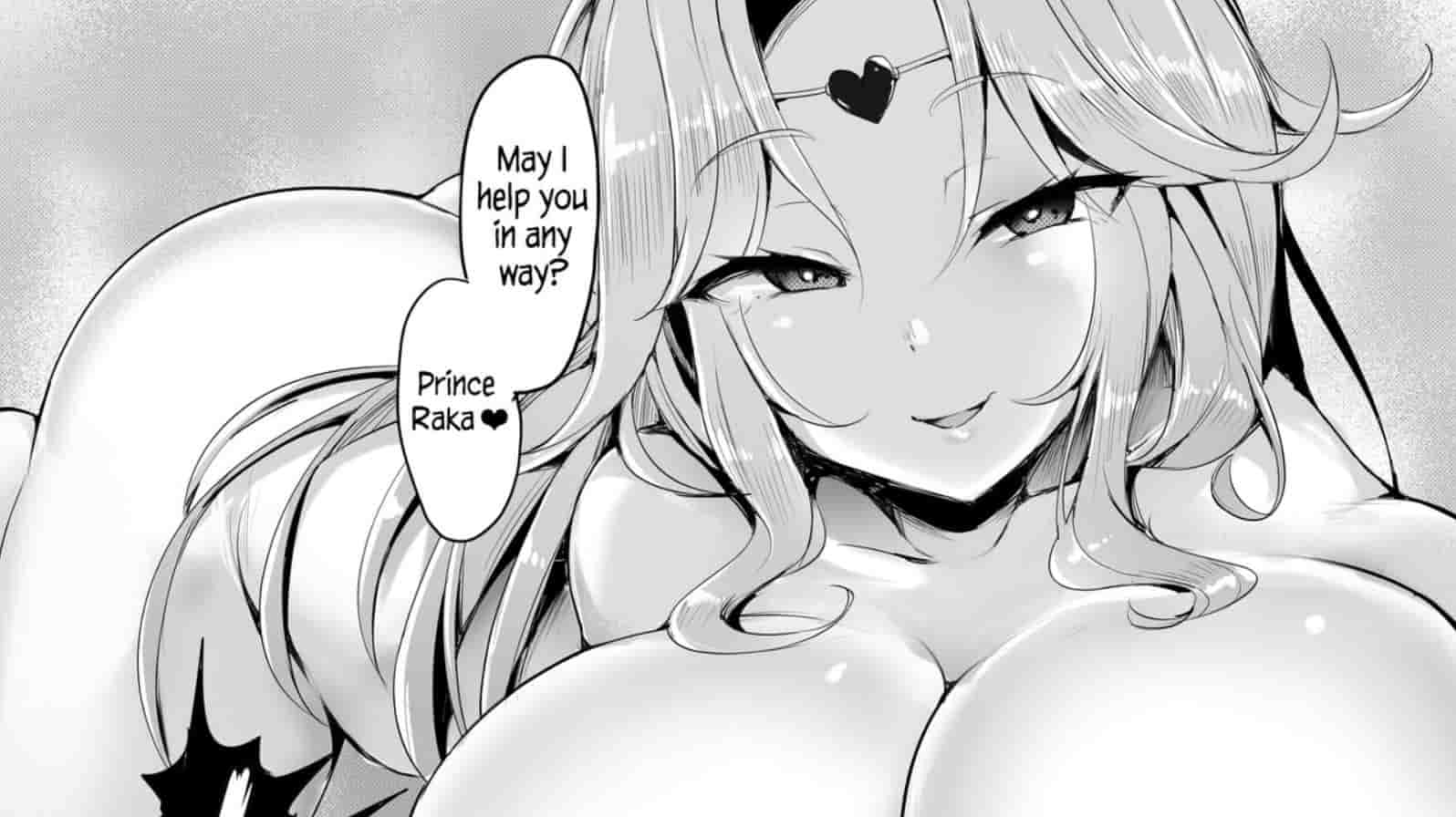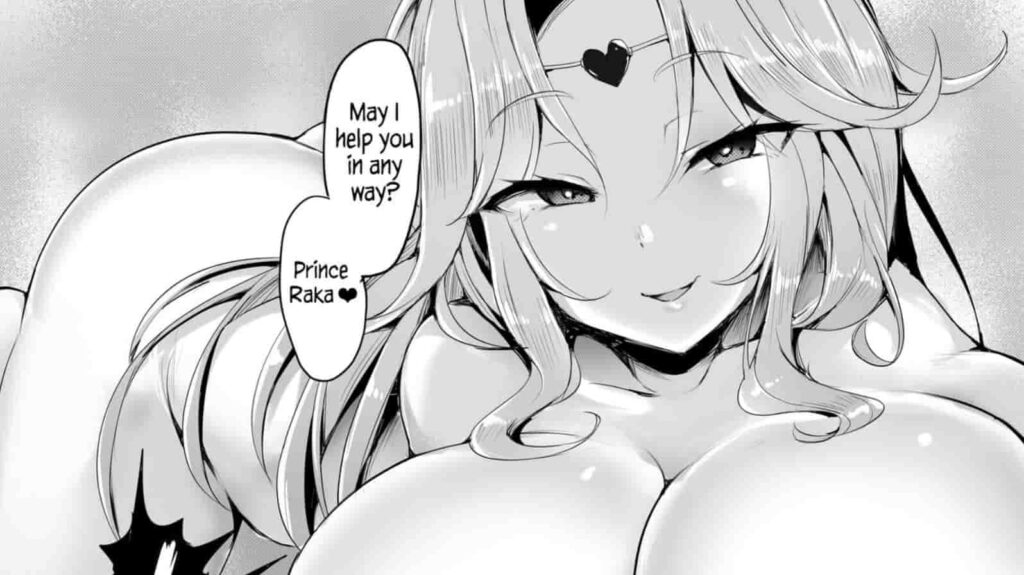 In this hentai manga, we find ourselves in the land of a king who has remarried after the death of his wife. His new wife is a giantess with a voluptuous figure. Naturally, he hasn't been able to focus on his responsibilities as a king due to this huge distraction. 
The prince of that kingdom takes it upon himself to uncover the real identity of his new mother. With that in mind, he sneaks up to her room one day only to find her in her giantess form. But she doesn't get angry at his presence and instead teaches him everything about the pleasures of the human body.
6/10. Ko Samurai no Oni Seibatsu (263114)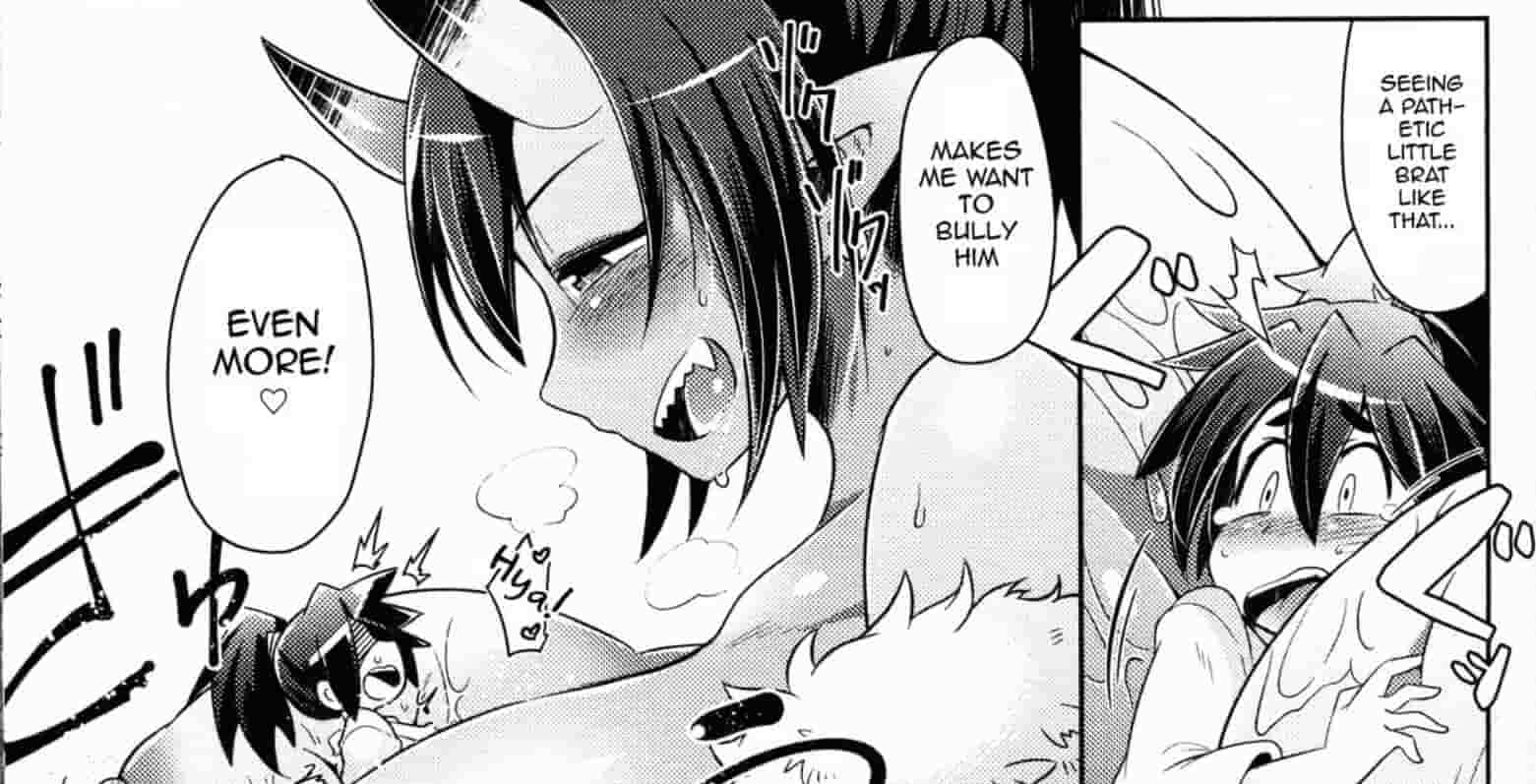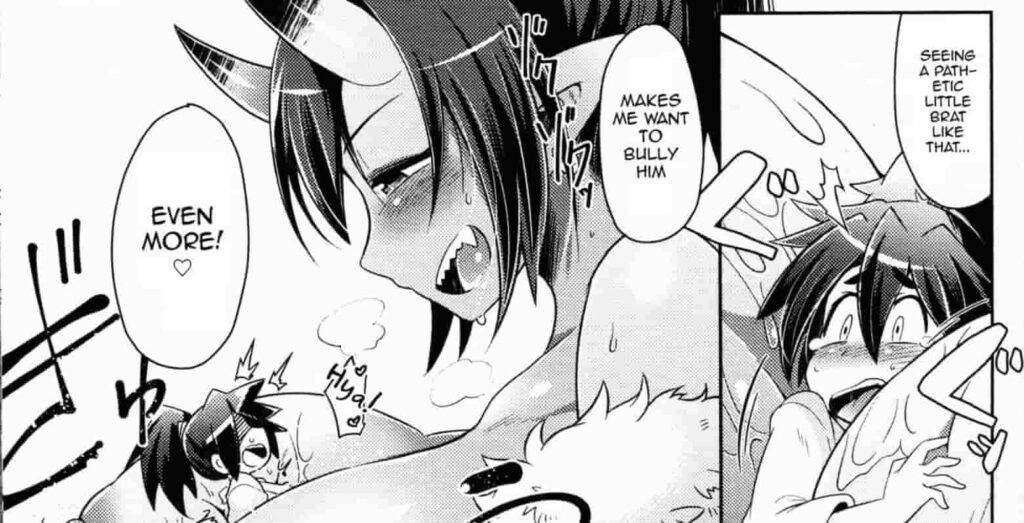 According to this giantess hentai story, a long time ago, an oni used to live among the humans who caused widespread chaos in their land. She was huge in size, and even the mightiest warriors failed to match up with her. This is why the oni found it amusing when a freakishly tiny samurai decided to challenge her. 
She was able to capture him easily without too much effort. But instead of killing him, she decided to use him as a toy in her private zones. Well, we can already assume that the samurai didn't have any regrets about attacking the oni after that.
5/10. Diane's Question (166218)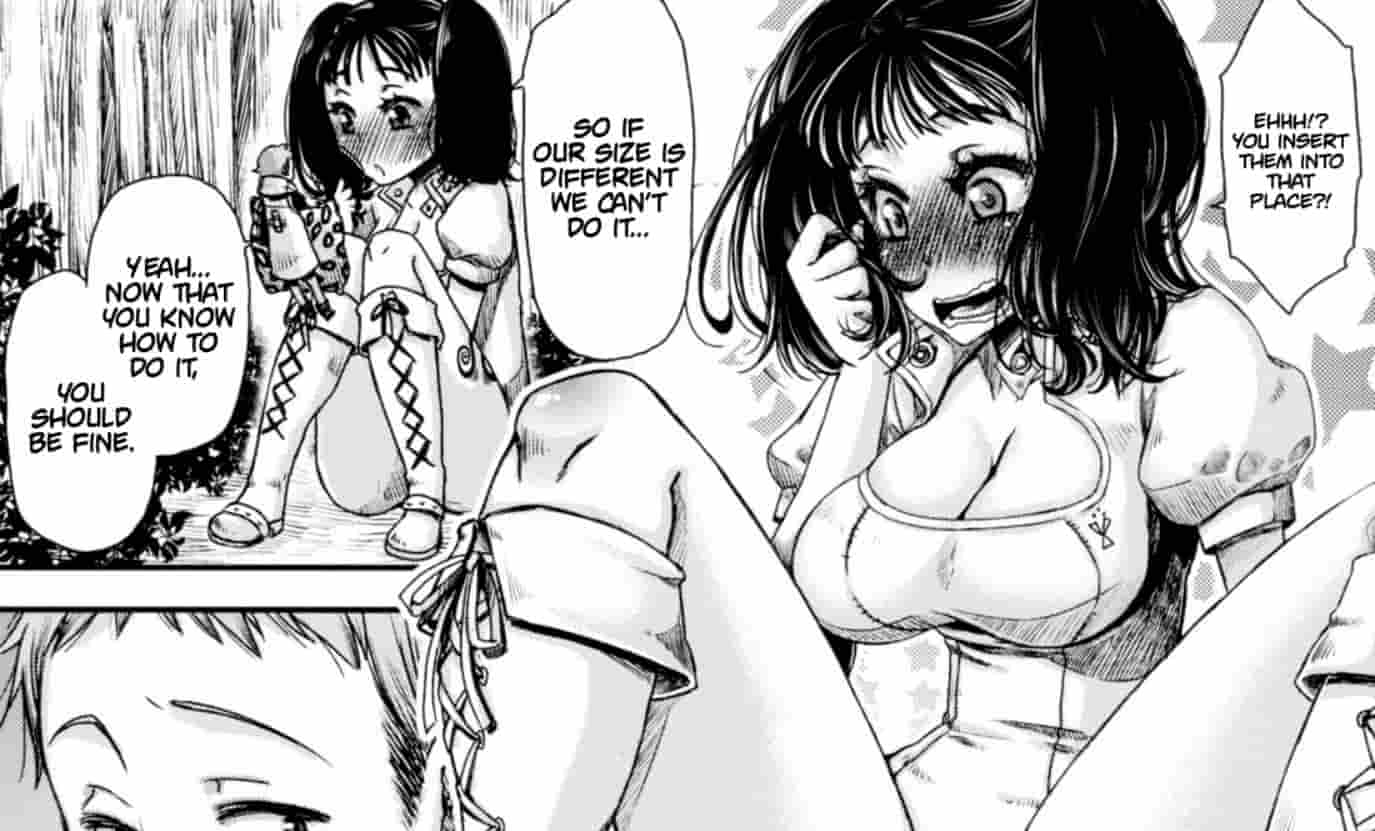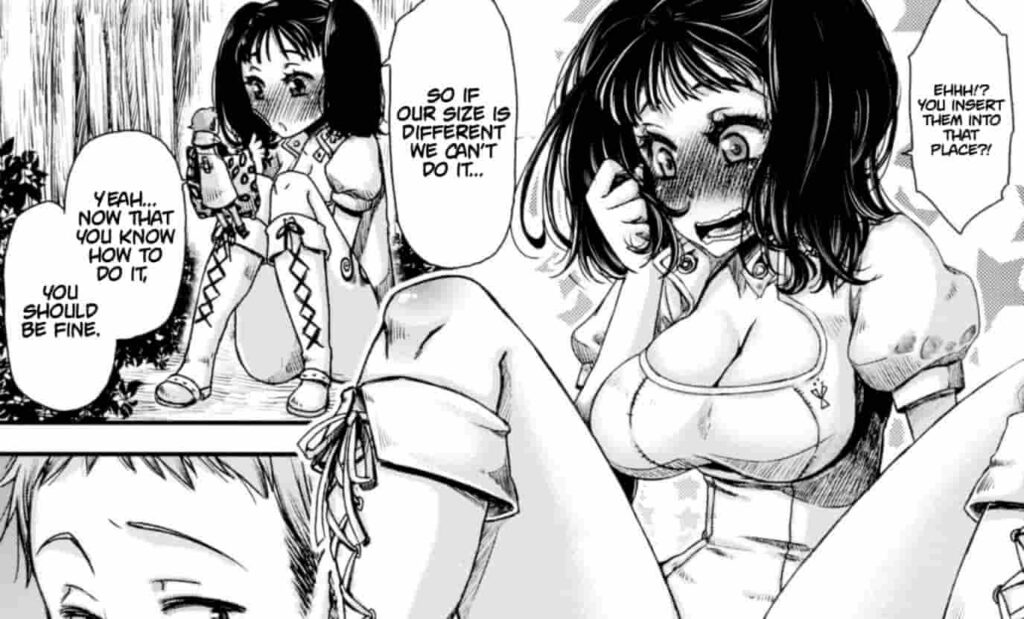 There can't be a list of the top 10 giantess doujin manga recommendations without the mention of the giantess queen Diane herself. We all know that Diane shared a romantic relationship with King, and this story is also based on that lovely couple. 
The plot is simple and straightforward with Diane asking King to demonstrate the process of making children. He gets very flustered at this proposition but still goes on to teach her everything. Soon enough, Diane seems very fascinated by it and we see the duo wasting no time in getting fully into the process.
4/10. Aien Kien (296653)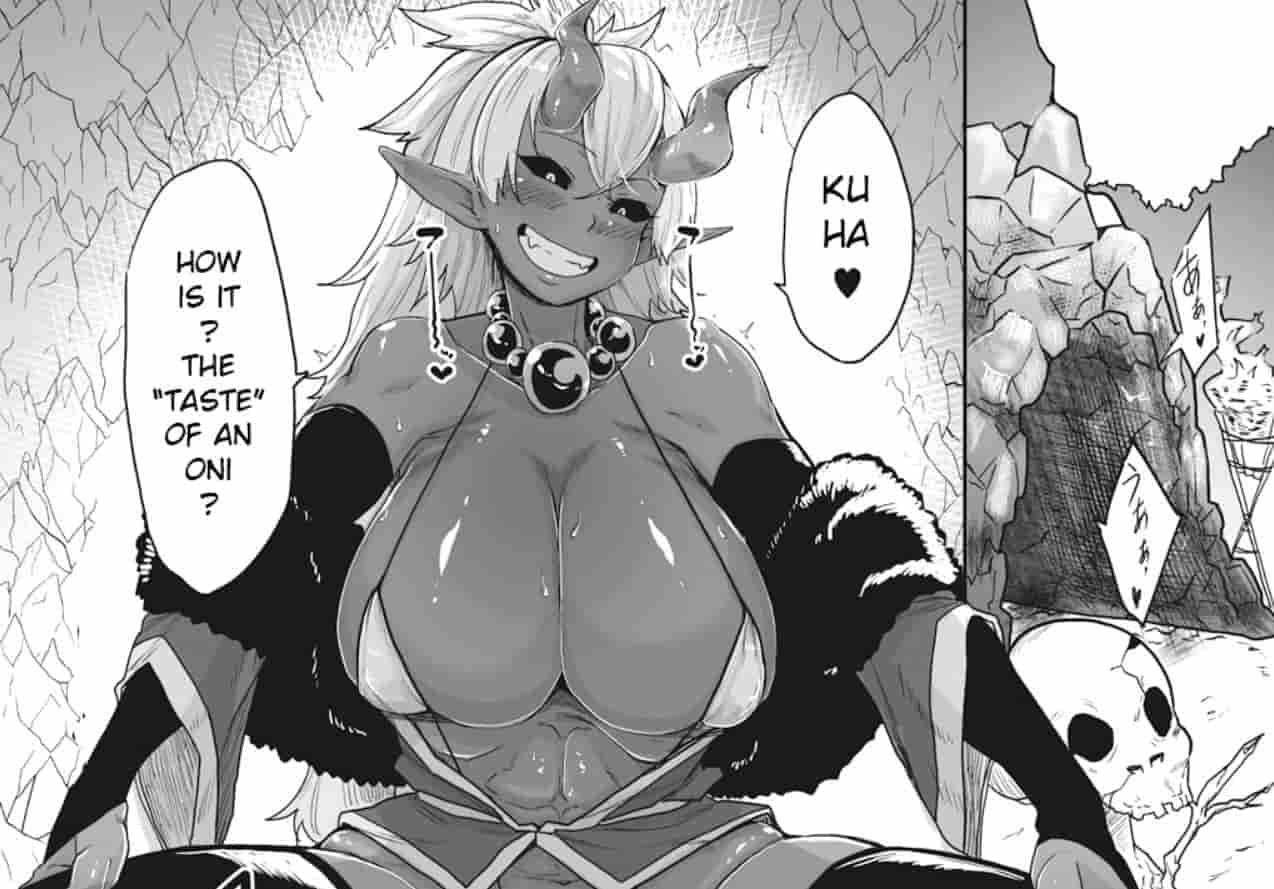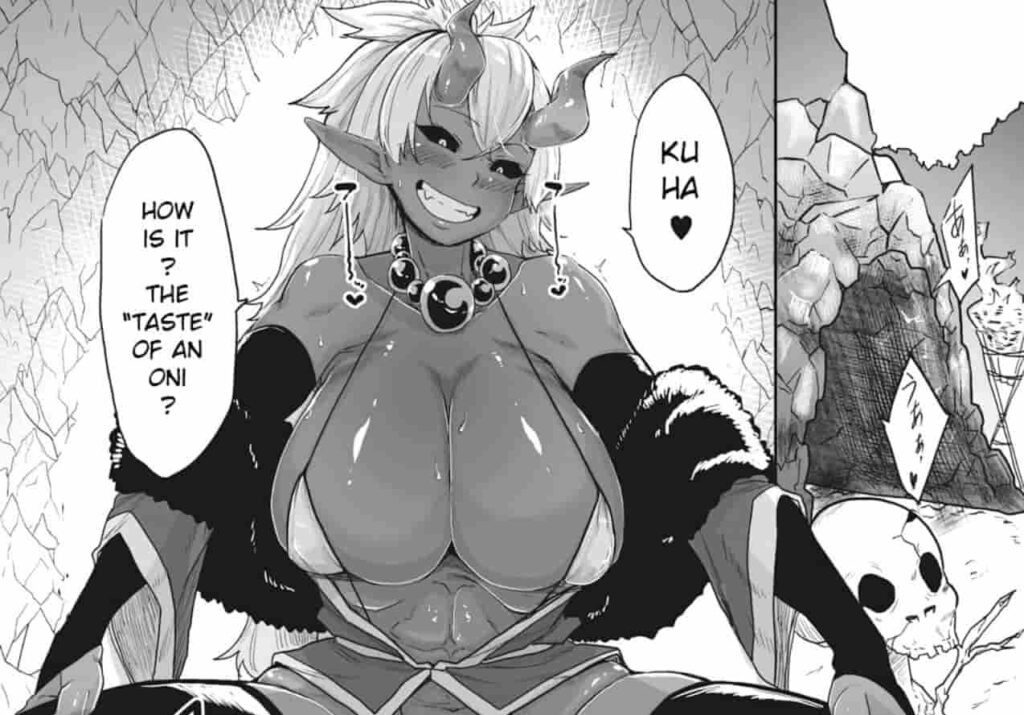 Usually a giantess hentai manga involves a monster, and this one is no exception in that regard. The giantess in this story is feared by the people in her area, and they give her an offering from time to time in order to satisfy her cravings. 
But this time they offer her a young boy as food along with some booze. The kid gets aroused on seeing the oni, which seems to amuse her. This gives her an idea of using the boy as a pleasure toy instead of gobbling him up as her food.
3/10. Midare Saki Ningyo Hime (217972)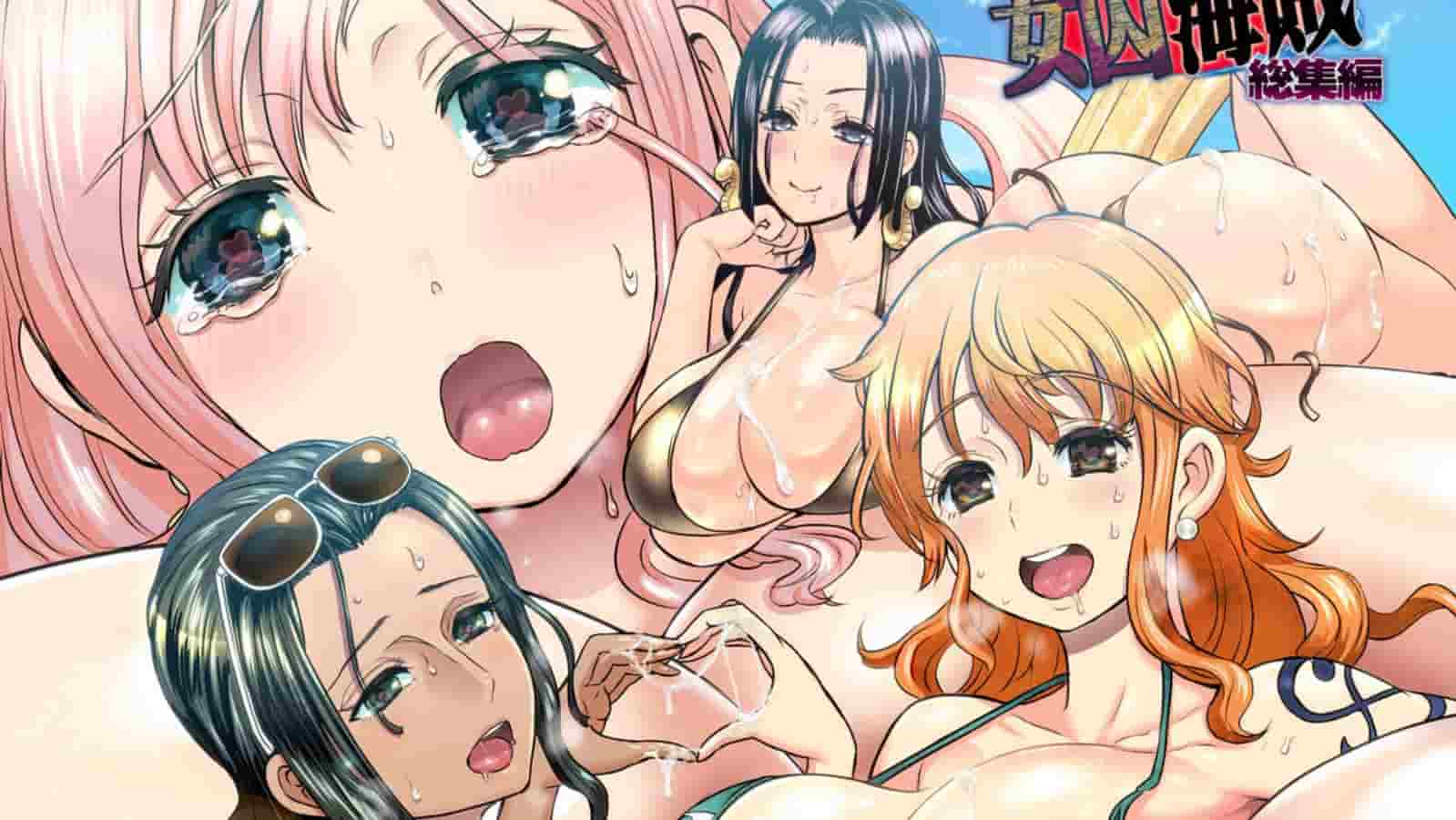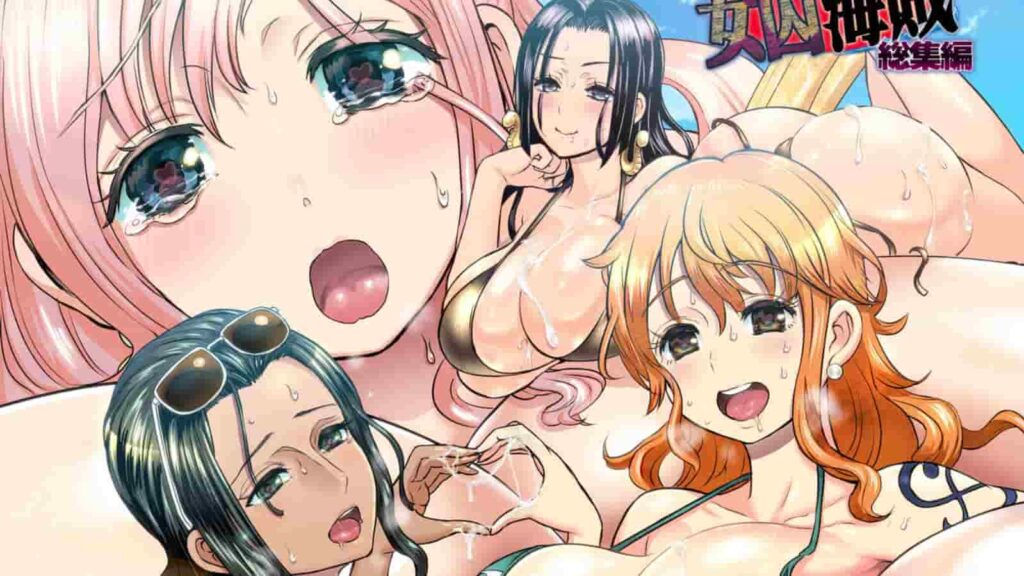 When we talk about giantesses in anime, we often forget to mention Shirahoshi from One Piece. This particular doujin will be very popular among One Piece fans. It showcases three-way action between Shirahoshi, Nami, and Robin. 
In this hentai comic, Shirahoshi is supposed to bear the children of Nami and Robin, which doesn't make them flinch at all. Robin seems to be into this idea. On top of that, she turns herself into a giant too using her devil fruit powers. Nami also joins the act soon enough, with the courtesy of some help from Robin, whose powers have taken a very "adult" turn.
2/10. She claimed she was my Ex (382978)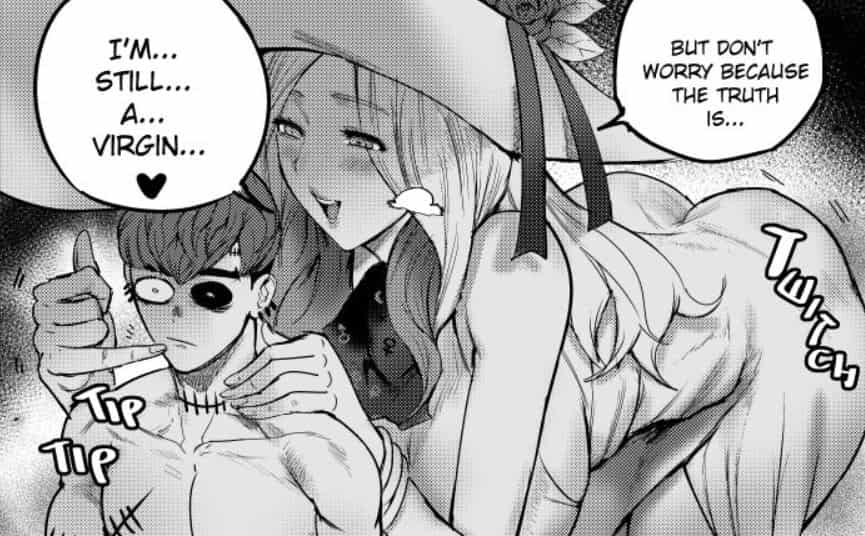 In the second position, we have a short and compact giantess hentai doujin about a giant girl and an undead corpse. The Giant girl has brought back the corpse from the dead. As a result, he calls her "your holiness," but she insists he only call her "baby."
Overall, the giantess in this story has a very flirty nature. The male character seems to be a bit uncomfortable with it. She then tells him a story about how the guy took away her virginity by ordering her to shrink in size and being the dominant one in the activities that followed.
1/10. Hachishaku Hachiwa Keraku Meguri – Igyou Kaikitan (192503)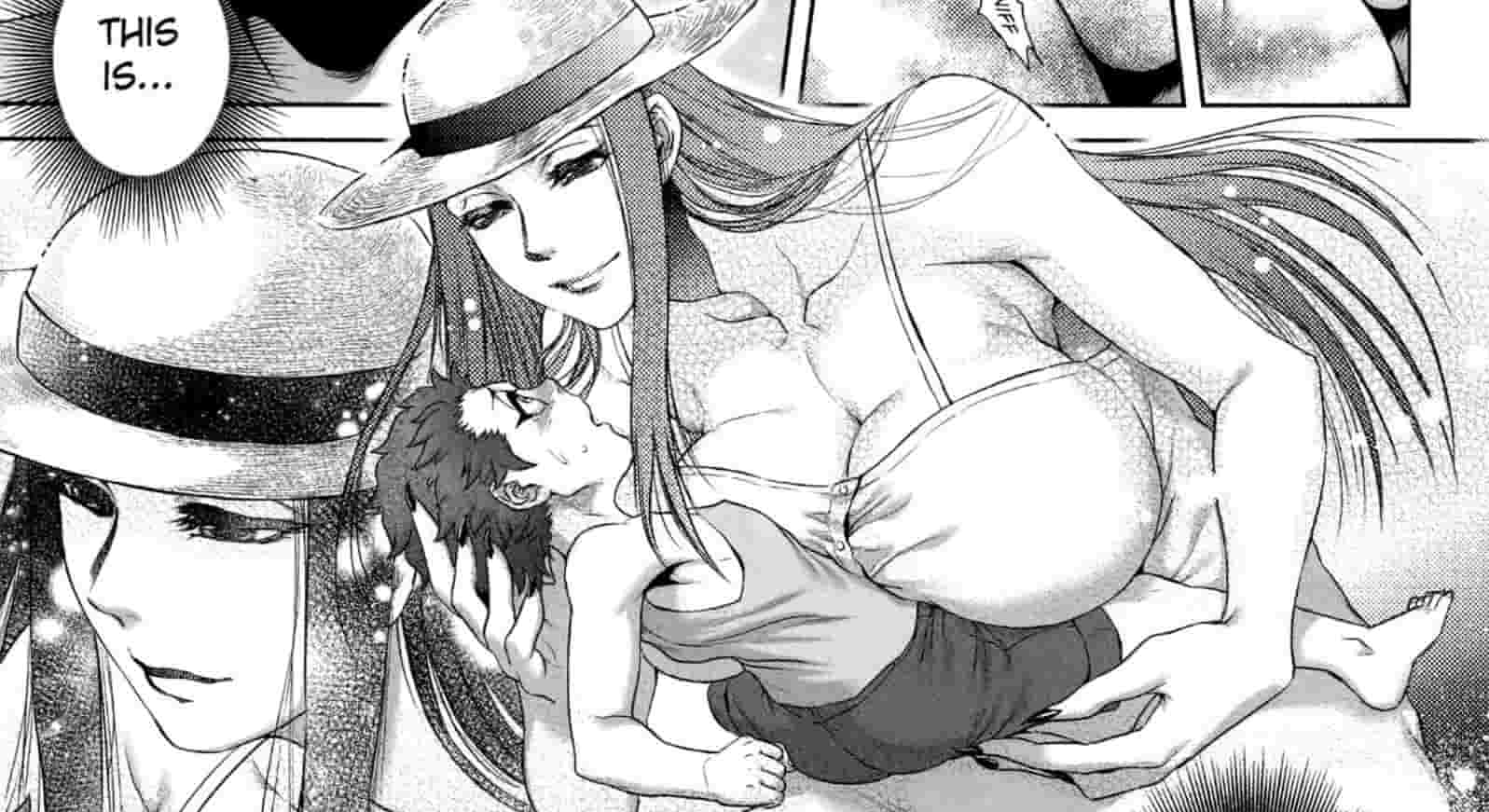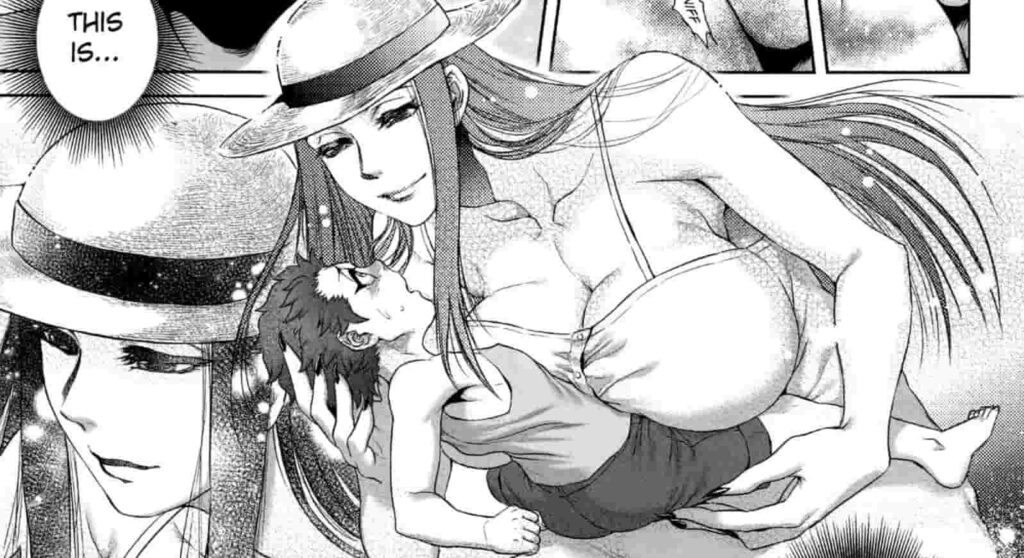 The number one giantess doujin manga recommendation is a huge story of over 200 pages. So, if you are looking for a good plot to go with this genre, you won't find anything else better than this. This doujin also has its own hentai anime adaptation, which is a fun fact about it!
It starts off with a guy telling a ghost story about a giant girl and a kid who somehow gets involved with her. 
At first, the boy sees the giantess while he is playing outside his grandparents' house. When he mentioned this to his family, they panicked, as they knew the giantess was actually an evil ghost. Therefore, they lock him up in a room and ask him to never open the door, no matter what. 
However, when the boy hears a strange sound outside, he opens the door. Then he finds a giant woman making her way into the room. Although everyone told the boy that the giantess would kill him, she doesn't harm him. It seems she had her eyes on him all along, but only for some thrilling "actions". They engage in fun activities all night until the boy passes out.
After, this there are a series of other similar ghost stories in this doujin that fills the remaining pages.
That's it for this article. These were my top 10 giantess hentai doujin recommendations.
If you liked this article, consider hitting the bell icon in the bottom corner to subscribe to post notifications (^^)~