Getting a harem of girls is the fantasy of every man. Which is exactly why H anime shows with tons of waifus and a single male MC are very popular. In this article, I will be listing down the 13 best harem hentai animes with FFM (female x female x male) settings that you must watch!
Some of these shows have a legit harem where girls naturally flock around the hentai protagonist. On the other hand, there is a good mix of hypnosis-themed hentai where the MC uses hypnotism to score himself a harem. Either way, we get to see a bunch of hot women, ranging from teens to MILF, get boned down by the protagonists.
This list will contain the best shows in this genre that have hundreds of thousands of views on popular H anime sites. We have curated the best and ranked them according to popularity. This way you can jump straight into the fun part without wasting time browsing what to watch.
List of the Most Famous Harem Hentai of All Time
Table of Contents
13. Isekai Harem Monogatari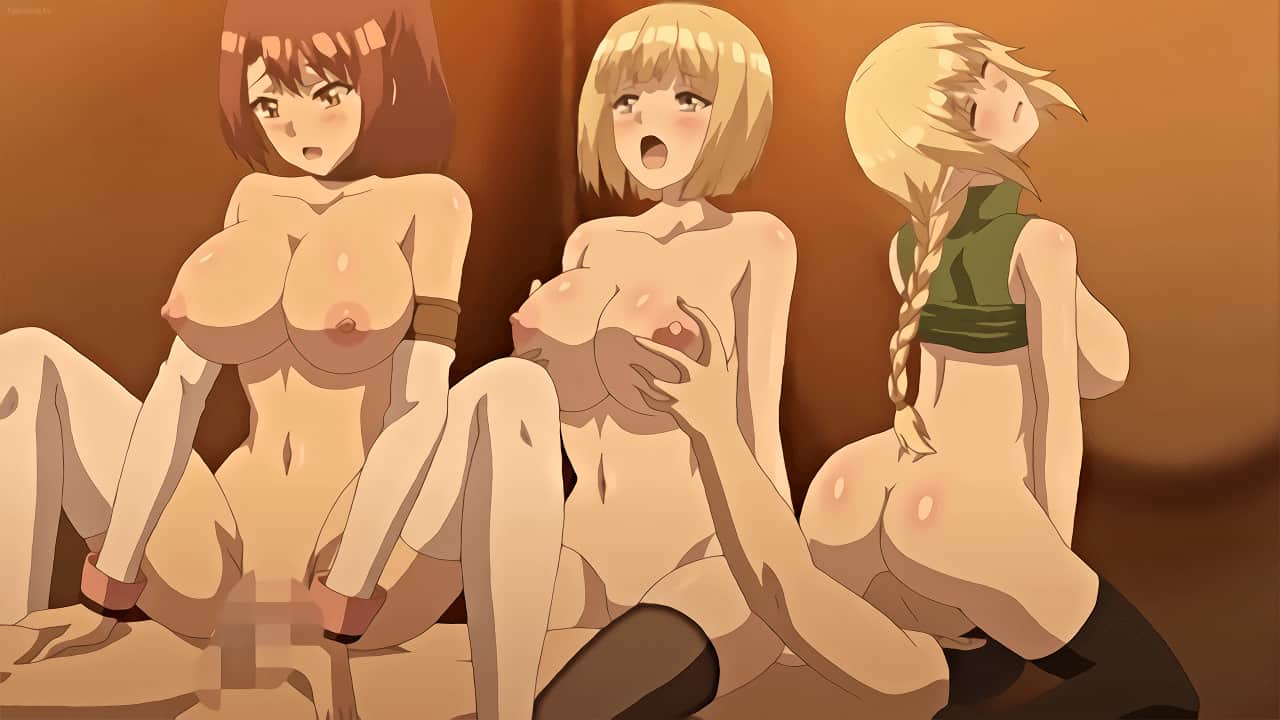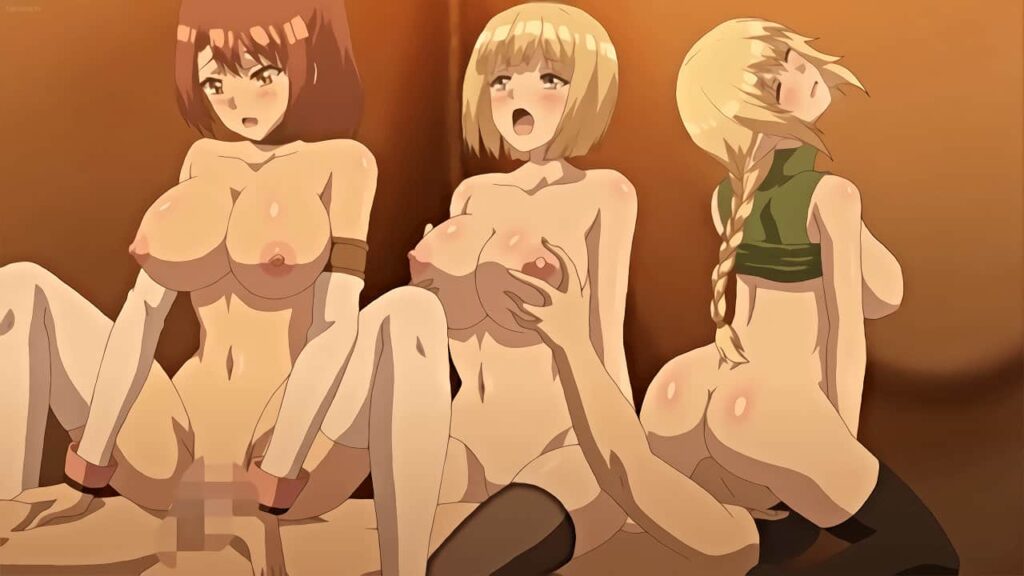 4 Episodes | 1 Season
Genre: Harem, Incest, MILF, Elf
Every isekai anime fan has fantasized about harem hentai that takes place in another world. And Isekai Harem Monogatari brings life to that fantasy with its vivid animation and hot monster girls.
Naoki Oikawa, who is 16 years old, can't stop jerking. One day, as Naoki was doing his regular self-pleasure. All of a sudden, his erotica magazine started to glow, and he was in another world.
He shows up with three female explorers who later introduce themselves as the swordswoman Filia Shiora, the priestess Tiane Rutheim, and the elf Llusse.
They tell Naoki that the world is in danger of being destroyed because the Demon King has come back to life. And the only way to save it is for him to use his special power. What special powers, you ask? Well, it is to feed his sperm to the three girls, which will make them much stronger.
The young hero of course agrees to come to the party, and his erotic quest starts.
12. Ijirare: Fukushuu Saimin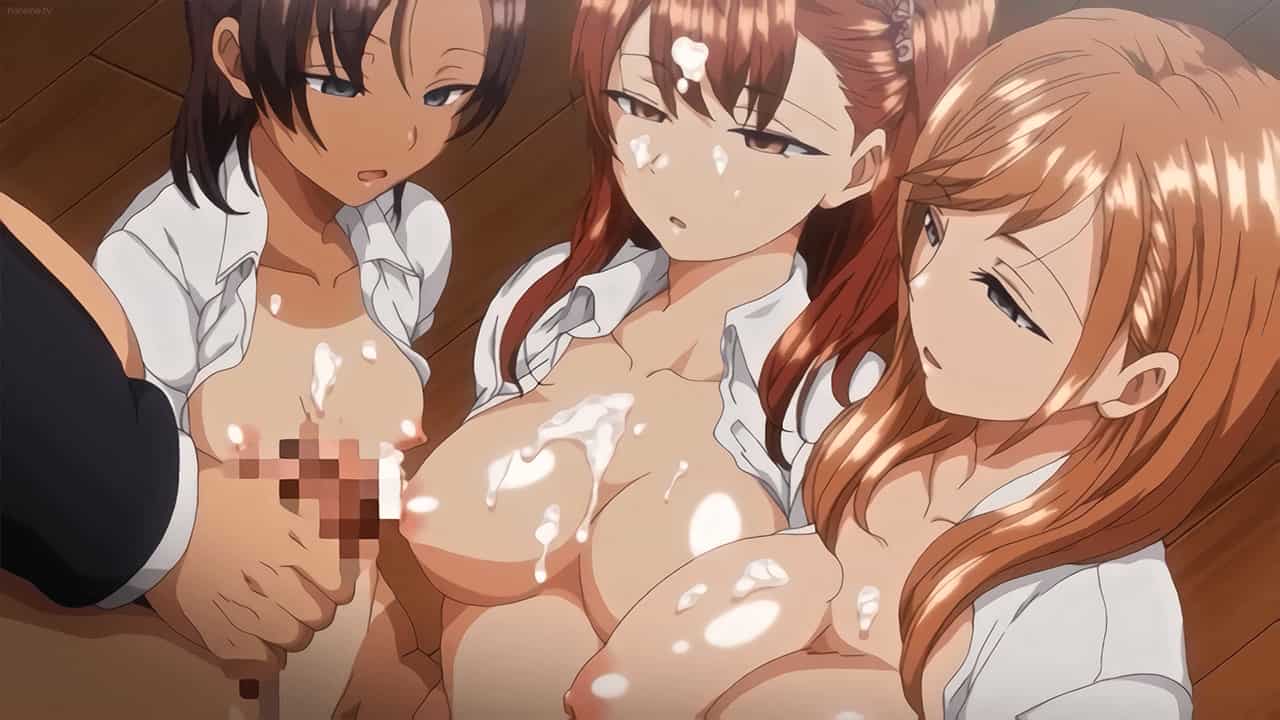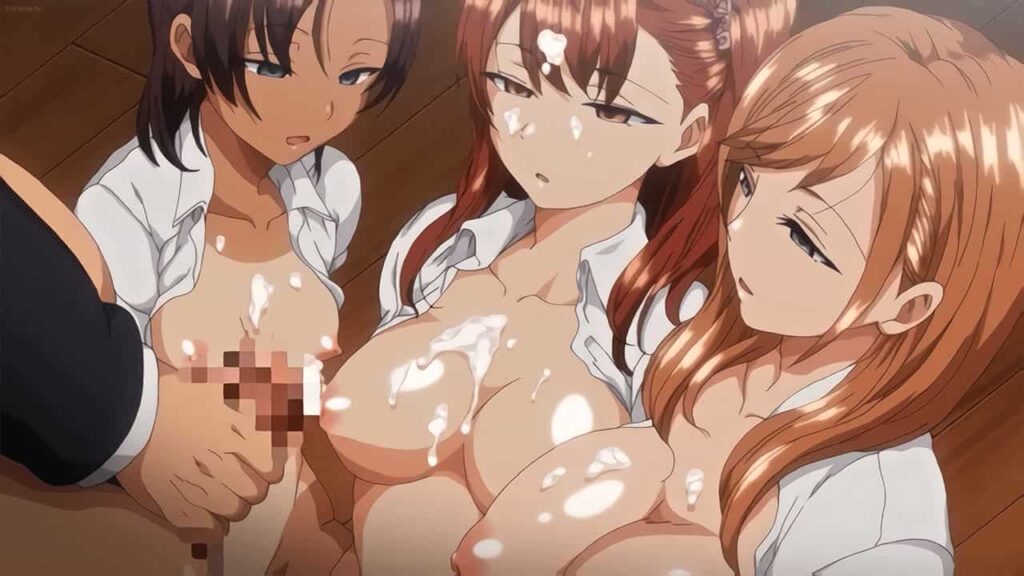 4 Episodes | 1 Season
Genre: Harem, Hypnosis, School, Revenge
The story opens with our fat and lonely MC sniffing panties in the bathroom. However, a delinquent girl catches him red handed and uses him as her slave. She orders him around to get her money and buy her things. For her, he is merely a toy that she can use until her breaks.
She loves seeing people suffer and adores their reactions. This is why she even hits the protagonist like he is just a punching bag.
Her two female friends always hang around, watching her bully our MC. One day, in the library, the girls were trying to learn hypnosis from a book. Since they were not able to do it, they give the MC the book and ask him to give a shot.
Luckily for him, it works! Now is the time for sweet revenge to payback for all the suffering those girls gave him.
Recommended >> 15+ Best Revenge Hentai Anime You Will Love!
11. Joshi Luck!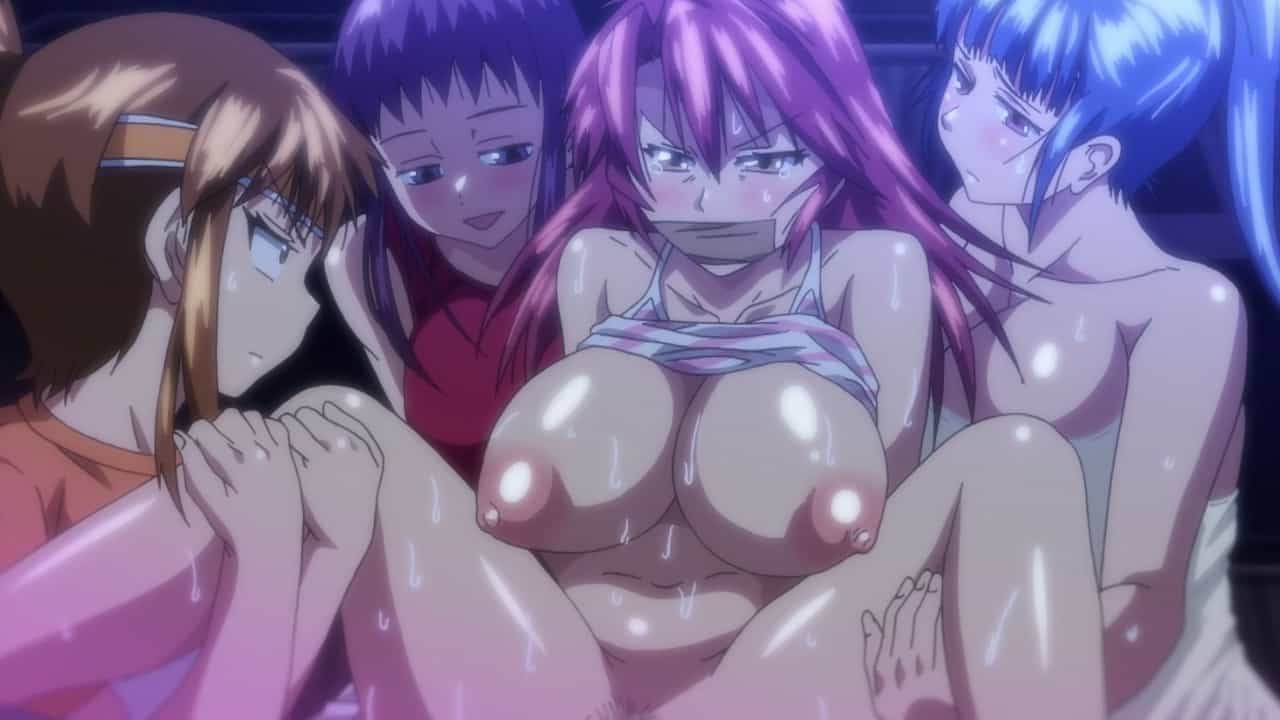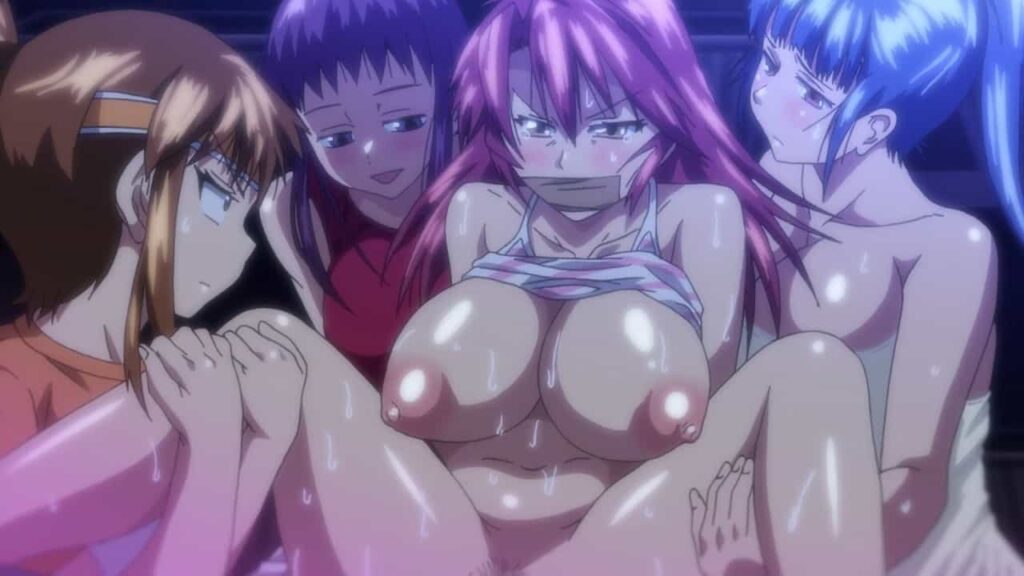 6 Episodes | 1 Season
Genre: School, Harem, Incest, Romance
If you are looking for a harem hentai anime where the girls force themeselves upon the MC, then this one is for you!
A man named Kuroda-sensei gets a job as the new coach. He becomes the adviser of the girls' lacrosse team at Felinus Academy for Girls, which is an all-girls school. However, it turns out to be a rough ride when he finds sex fiends on the team, and his adventures begin as he tries to earn their respect as adviser.
One day, he accidentally walks into the changing room, where the girls find him, tie him up, and force him to climax. He also can't find the keys to the room in the club. In his search for the key, he looks through everything, even the trash, and Kise Matori finds him holding one of the girls' underwear.
Kise looks very happy as she pushes Kuroda into a corner and takes off his pants.
10. Kuroinu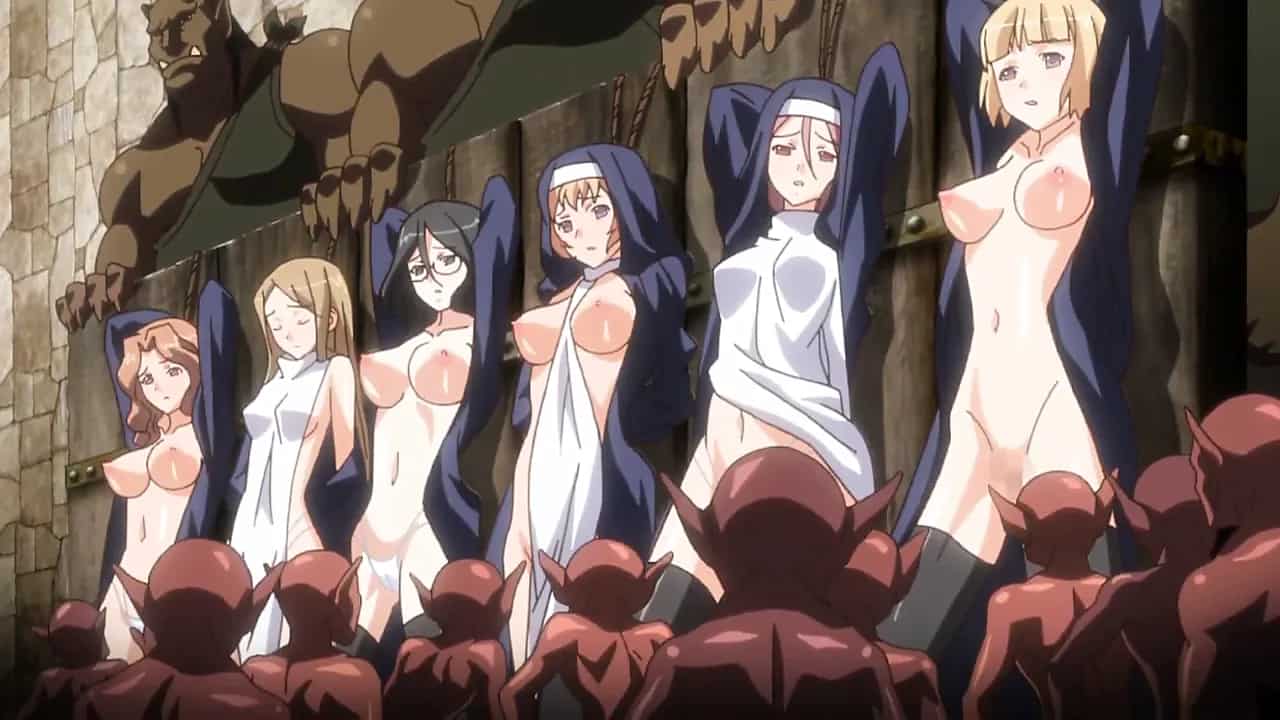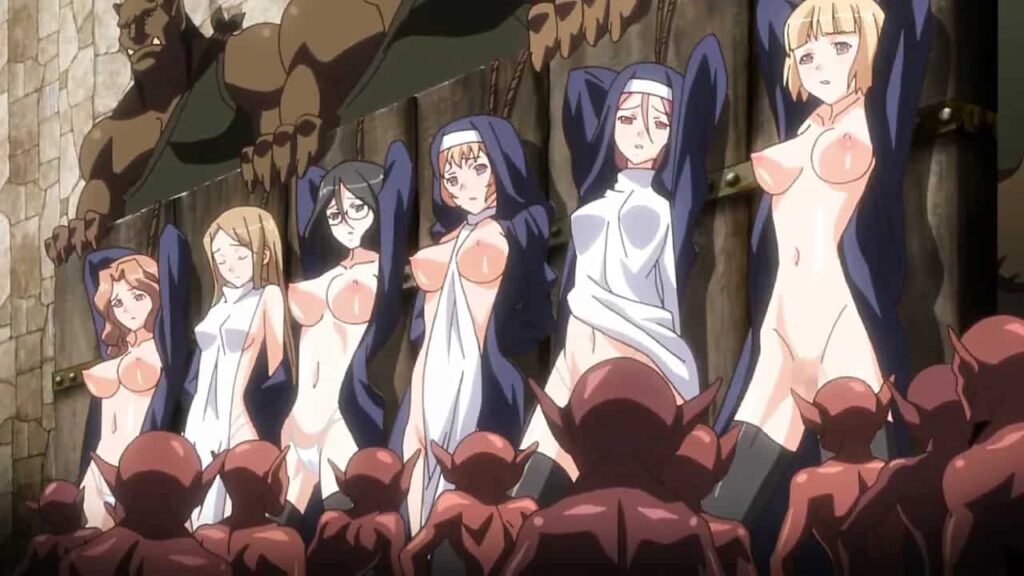 7 Episodes | 2 Season
Genre: Harem, MILF, Beastility, Teen, Monster
Humans and dark elves have been fighting for power in the land of Eostia for more than a hundred years. The dark elves are in charge of a race of monsters that have been raiding human lands for hundreds of years, stealing their women, and making them into slaves. With the help of strong groups of mercenaries, the human countries have slowly pushed their old enemies back.
But the freelancers weren't happy with these wins. The sellswords claim independence, led by the cruel general Volt. With the help of the wild orcs, their new country targets both humans and dark elves. They make a kingdom where men rule and women are little more than slaves. Even the palace of the dark elves is taken over, and their queen is taken prisoner.
A group of seven princess heroes, chosen by the goddess of the high elves, is the only thing that can bring peace to these lands. But is their power strong enough to rid their world of evil?
9. Baku Ane Otouto Shibocchau zo!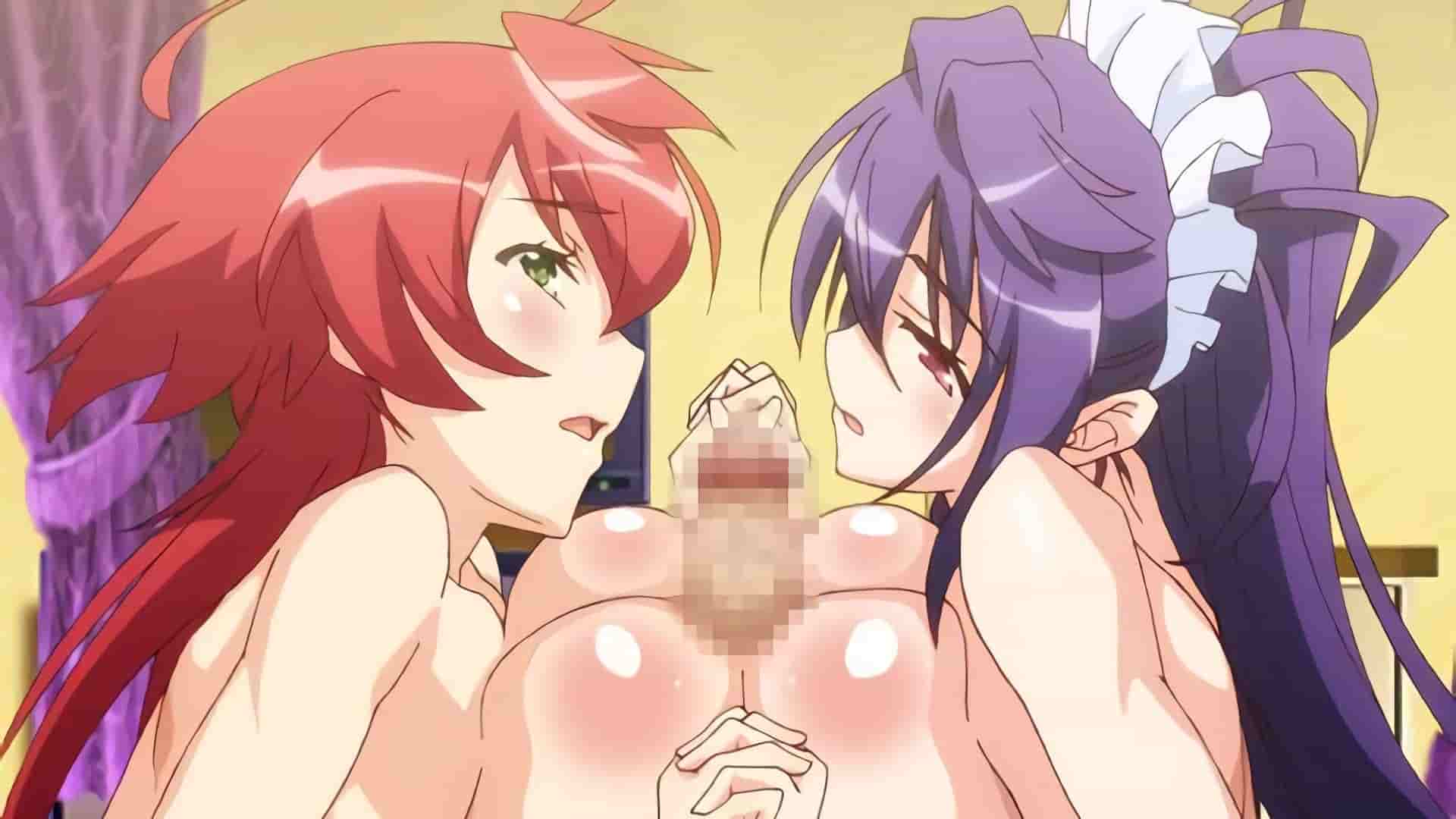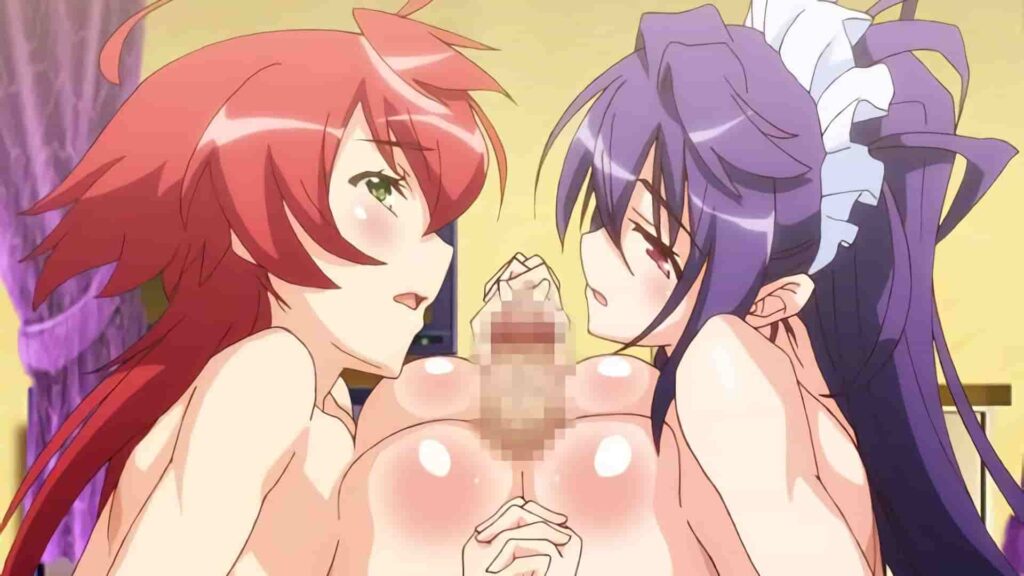 2 Episodes | 2 Season
Genre: Harem, Incest, Teen, Yuri
Let's be honest, harem hentai anime with sisters as sex partners is one of the best fap material out there. The forbidden romance and the fact that they do it secretly makes these shows exciting.
Ryoushirou Hayasaki hurt himself playing soccer, so he goes back to his parents' house to get treatment. Since both of them are currently living abroad, only his four older sisters, Yurine, Noemi, Naru, and Mio, will be there to greet him.
Noemi's brother's erotic comics and love letters from younger friends find their way into Noemi's brother's room, interrupting his easy recovery.
Soon, Ryoushirou's sisters figure out that he has a "little sister complex," and the family fight that follows puts them at odds. Ryoushirou is sad and tired, so he thinks about leaving the house.
But that night, he gets a surprise visit from Yurine, a short-haired beauty with good looks who wants to help him get better and make up for what the other sisters did. Ryoushirou can't stop himself from enjoying the guilty pleasure, so he chooses to make the most of his time there and enjoy the wonders around him.
8. Muttsuri Do Sukebe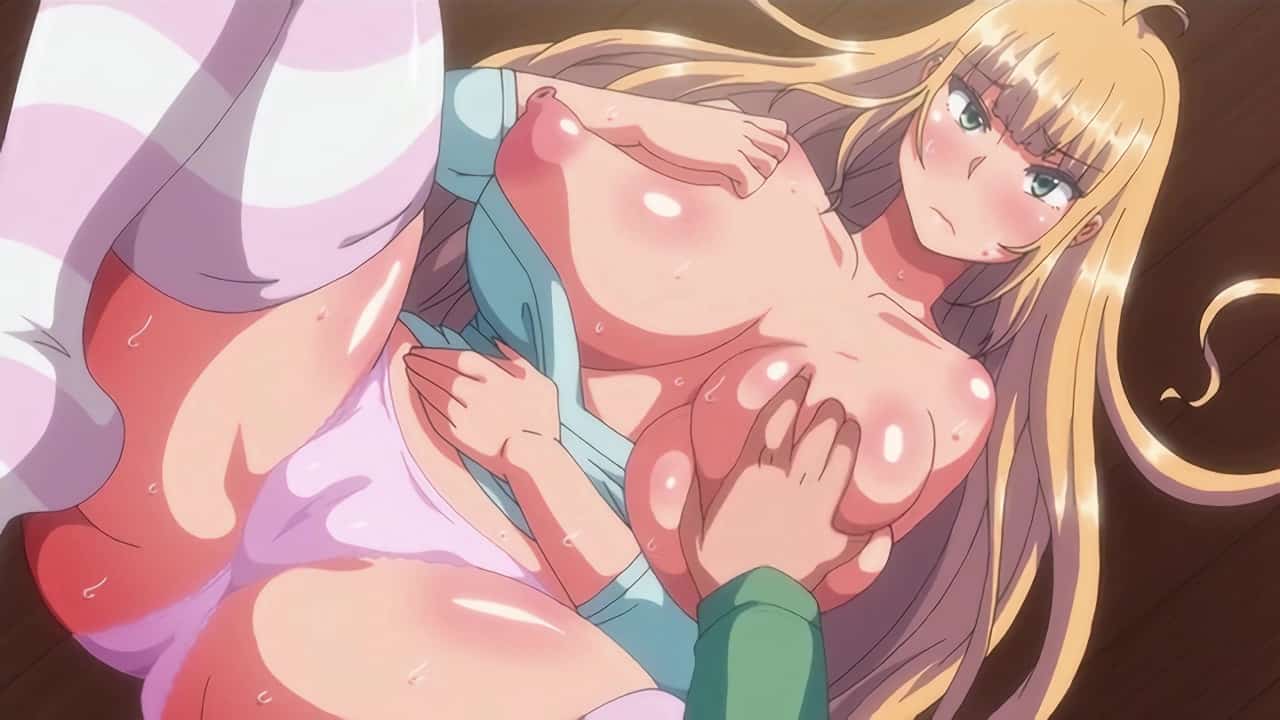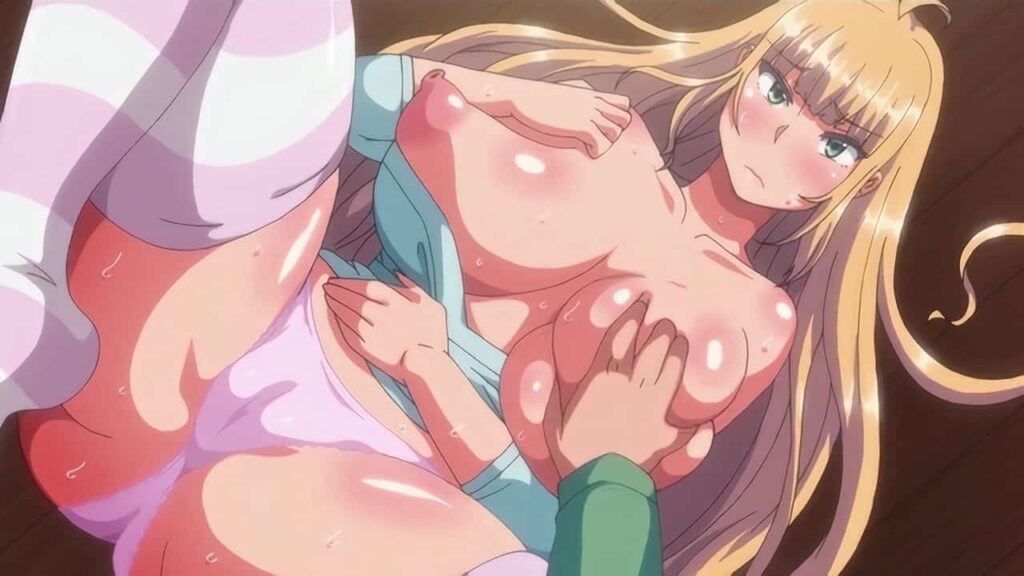 2 Episodes | 1 Season
Genre: Harem, Incest, MILF, School
Takashi Komiya is not very interesting, except for the fact that his Russian stepmother and stepsisters are very hot. Yuriya, his lustful stepmother who used to be a gravure model, Anna, his hardworking but repressed older sister, and Rina, his spoiled but secretly cruel younger sister, are all beautiful and sexy women who have joined the Komiya family.
Takashi uses blackmail when he finds out that they do naughty cosplay and have sex with strangers late at night. Now, he wants to keep the family together by making all the slutty women in his house happy, even after Dad comes home.
This is a great harem hentai anime for incest lovers to watch!
Recommended >> Top 10 Best Premium Incest Hentai Anime of All Time
7. Imaizumin-chi wa Douyara Gal no Tamariba ni Natteru Rashii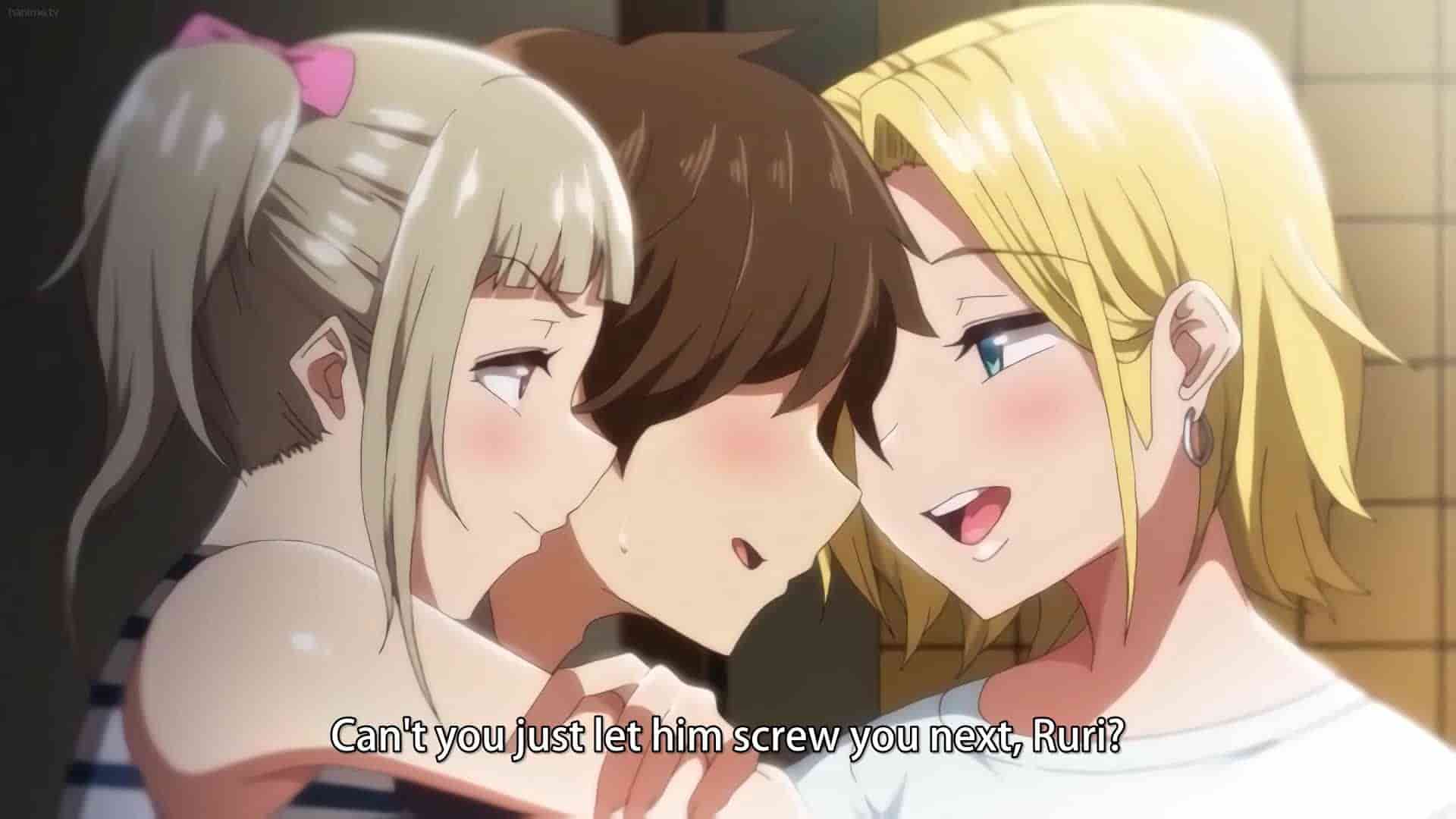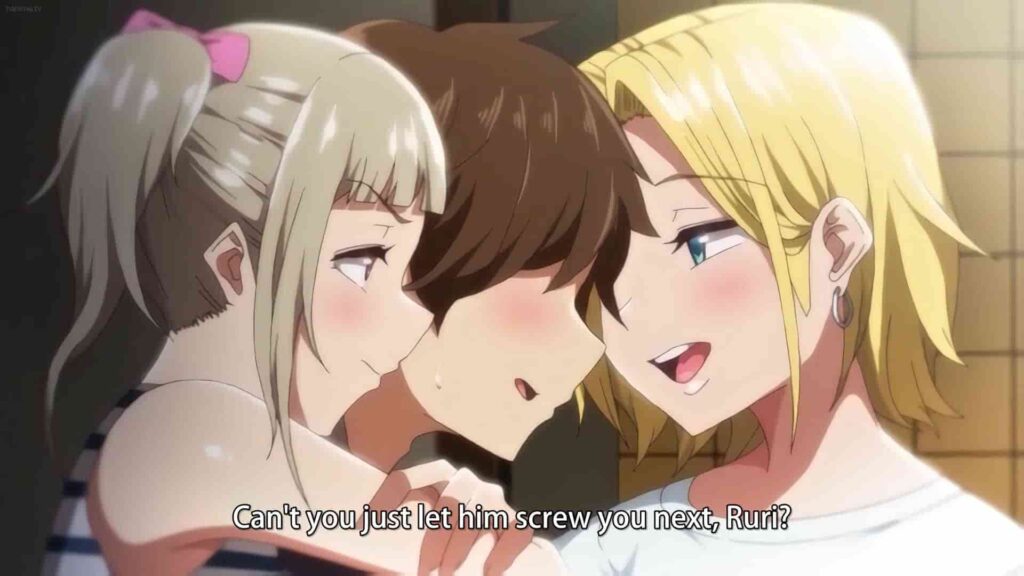 4 Episodes | 1 Season
Genre: Harem, School, 3some
Imaizumi is a young regular high school student, but for some reason, 3 girls from his school like to hang out at his house.
At the beginning of the story, a group of girls are playing a game in Imaizumi's room while one of them hugs him from behind. The other girl gets thirsty and decides to go to the store to buy some snacks, leaving him and the blonde girl at the house.
The blondie does something at that point. When they get back from the store, they see the boy and girl doing it. The girls can't help but notice how beautiful his "thing" is, so they start playing something different. Thus, this harem hentai anime features an amazing threesome with beautiful school girls.
6. Mankitsu Happening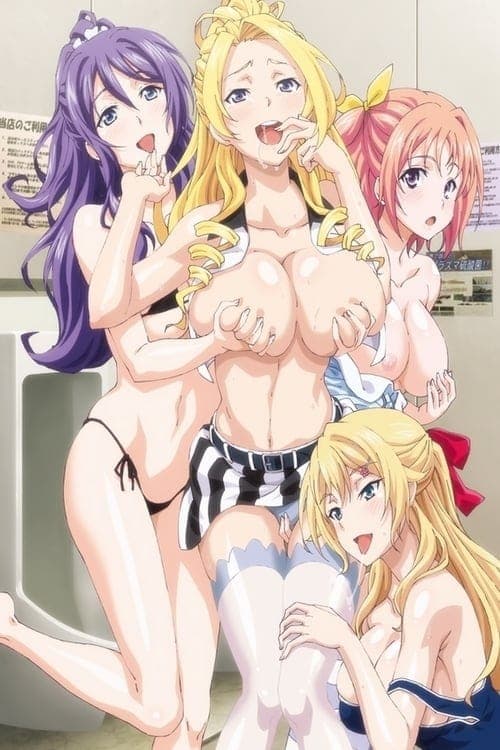 4 Episodes | 1 Season
Genre: Harem, Teen, MILF, School
Mankitsu Happening is a really fun harem hentai anime with a group of big titty girls. Keiichi Oyamada has a strange power that makes him seem like a lucky pervert, because he always ends up sleeping with any woman he meets. Because of this, he has never had a steady job because he keeps getting fired from the places that hire him.
His best friend calls him up and asks him to work at a manga cafe, which Keiichi does not want to do. But as soon as he starts his new job, he meets his childhood friend Kururu Hiiragi and a coworker named Rei Suzukawa. Both of them are very pretty, and Keiichi worries that his lucky perverted skills might not protect even them.
5. Saimin Seishidou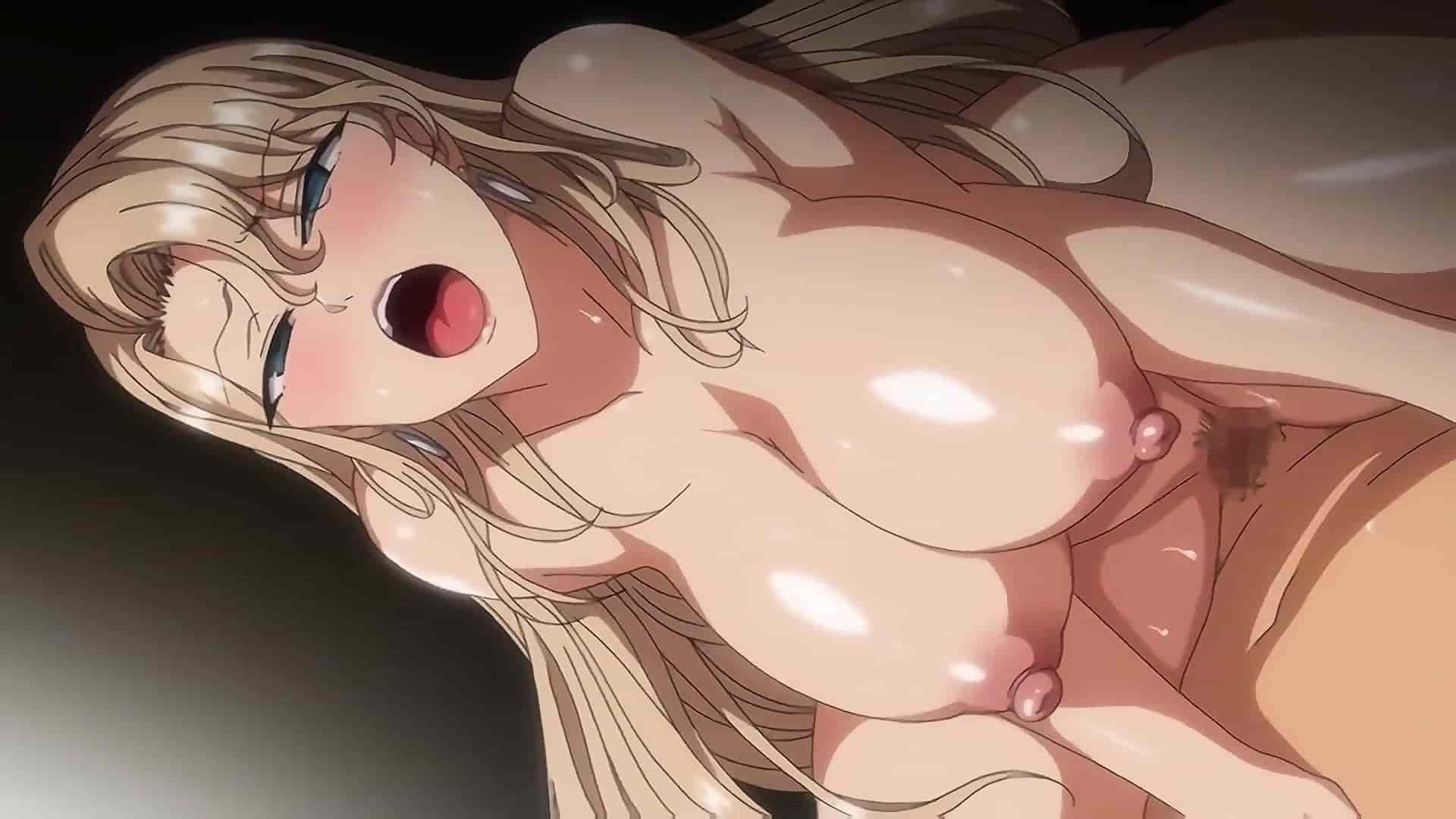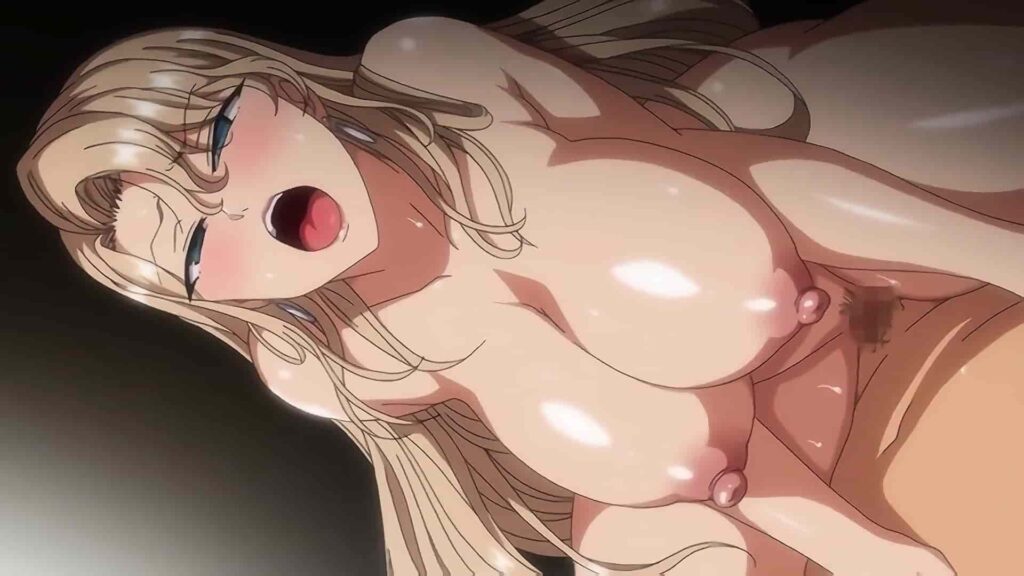 6 Episodes | 1 Season
Genre: Harem, Hypnosis, Incest, MILF, Incest
Let's open the doors for one of the most popular harem hentai anime where the MC creates sex slaves out of school girls using hypnotism.
Hajime Tanaka has skills that are very different from those of the other students. Because he has the ability to hypnotize people, he can make them do what he wants. He uses this skill to get a government figure to hire him as a "Sex Counsellor."
So, when it comes to sexual issues, his word is the law. Under his new rule, every pair must go to counseling together under Hajime's watchful eye before they can do anything romantic.
Yui Obata and Daiki Tachibana are the first people to come to Hajime as a couple. Yui lets Hajime carefully look at her because she has complete faith in their Sex Counselor, which she got from being hypnotized. In the meantime, her boyfriend watches them carefully and records what they say so that he doesn't miss any wise words.
Recommended >> 10 Greatest MILF Hentai Anime Of All Time
4. Master Piece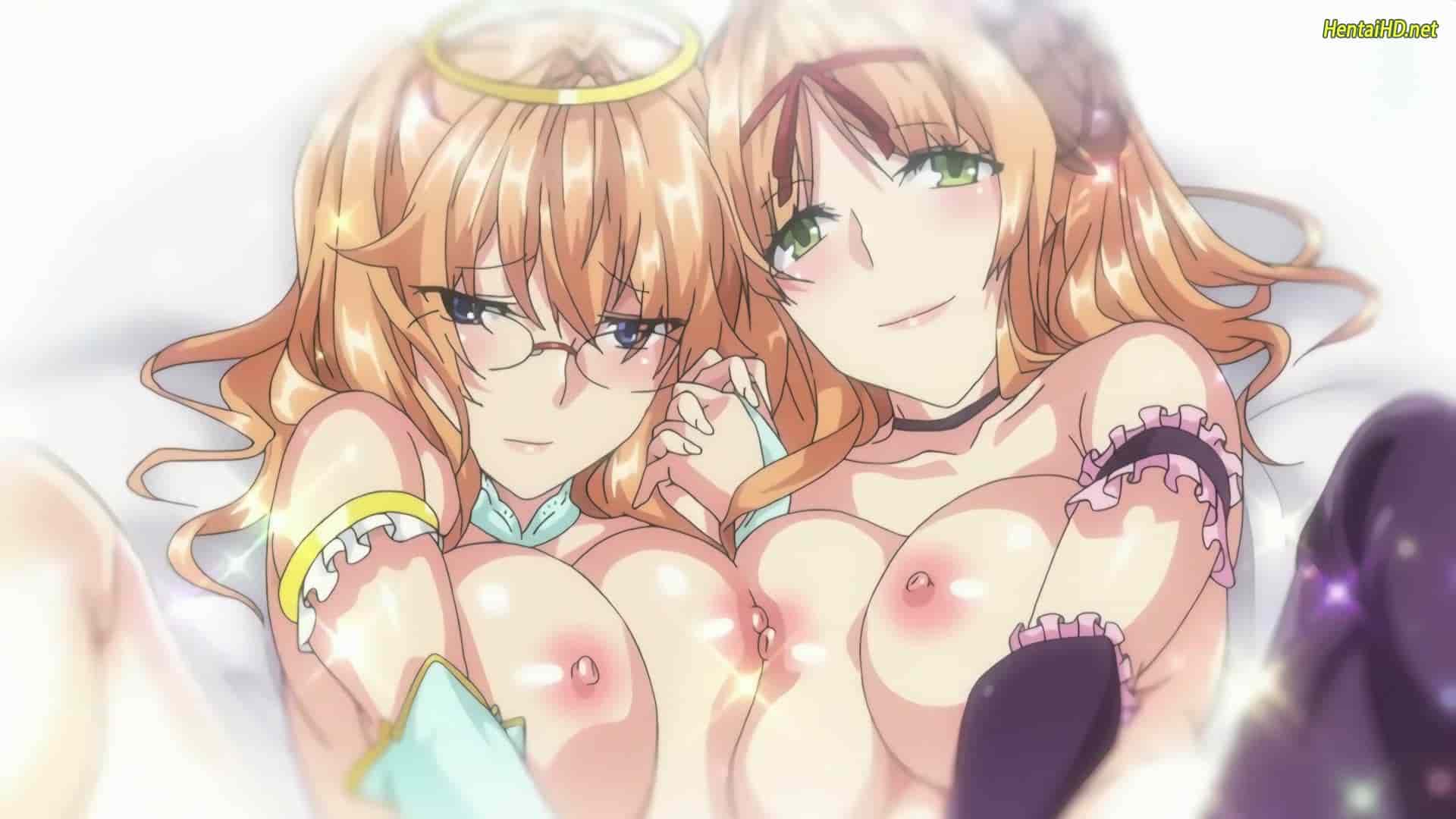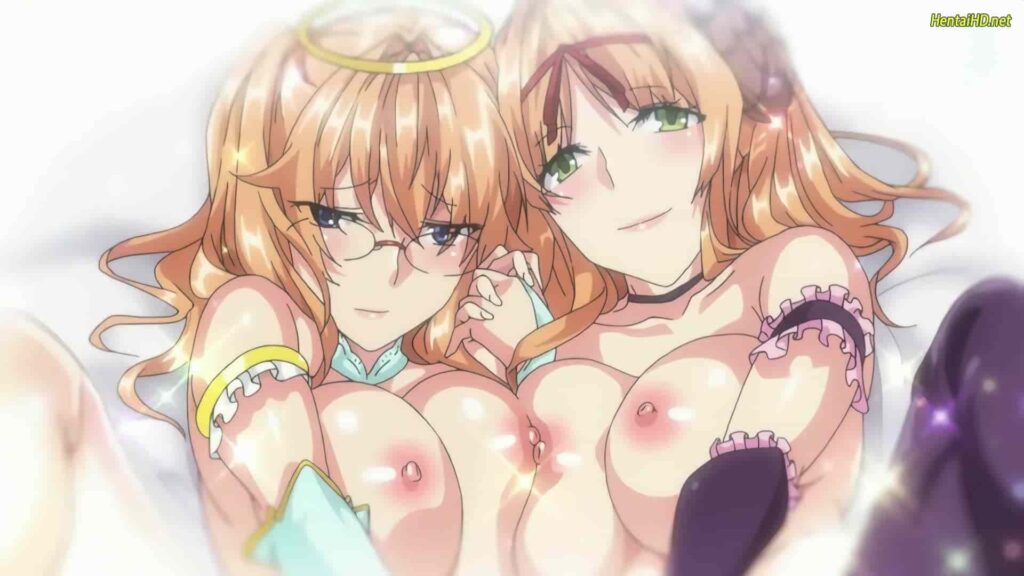 3 Episodes | 2 Season
Genre: MILF, School, Shota, Harem
Master Piece is truly a masterpiece harem hentai anime. Yuuji Enomoto was taken in by his childhood friends Yuna and Nina Tsubakihara and their mother Mira after his parents died many years ago.
Now that he is in high school and goes by the name Yuuji Tsubakihara, he lives with two cute twins and a beautiful older woman. Yuuji gives in to his desires after seeing Yuna turn down a confession.
Yuna and Nina are his family, but Yuna is shy and Nina is outgoing and skilled. But when Yuuji and Yuna finally make love, can Nina and Mira just stand by and do nothing?
3. Seikatsu Shuukan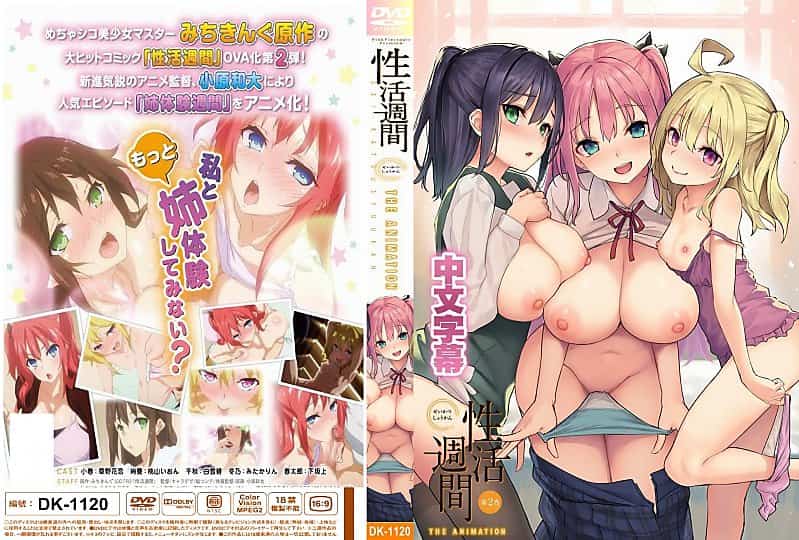 2 Episodes | 1 Season
Genre: Harem, School, Incest, Teen, MILF
Shuntarou is a normal high school student who likes to get laid. He wants to be sexual with his younger sisters, whom he loves more than any big brother should.
He goes so far as to steal their underwear and wear it himself, which makes them hate him even more. His only wish is to have a nice older sister who is the opposite of his mean brothers and sisters.
After a session like this with young women's underwear, Shuntarou notices a strange new video game on his computer. Even though he doesn't remember getting it, the name "Older Sister Week-Long Experience" sounds too good to pass up.
Even though the game doesn't seem to start, he wakes up the next day shrunk to the size of an 11-year-old.
When his sisters find him, he says he is Shuntarou's internet friend Koharu. The girls fall in love with him right away because he looks so cute and innocent. Koharu quickly takes advantage of the situation and lets his sisters, who are now older and don't realize it, "care" for him.
This harem hentai anime is best for people who love the "onee-san" or "little sister" type characters as the MC's sex partners.
2. Uchi no Otouto Maji de Dekain Dakedo Mi ni Konai?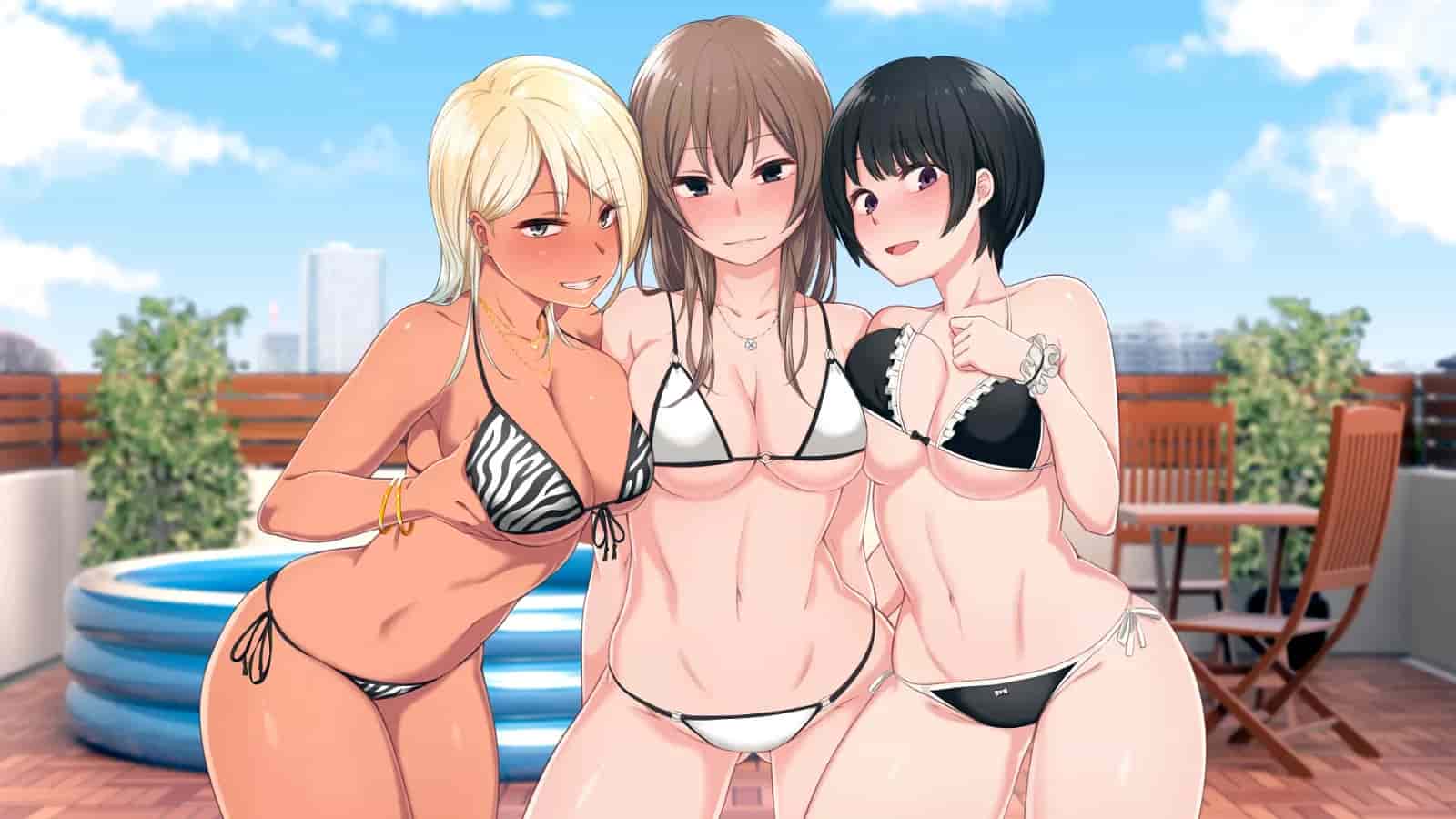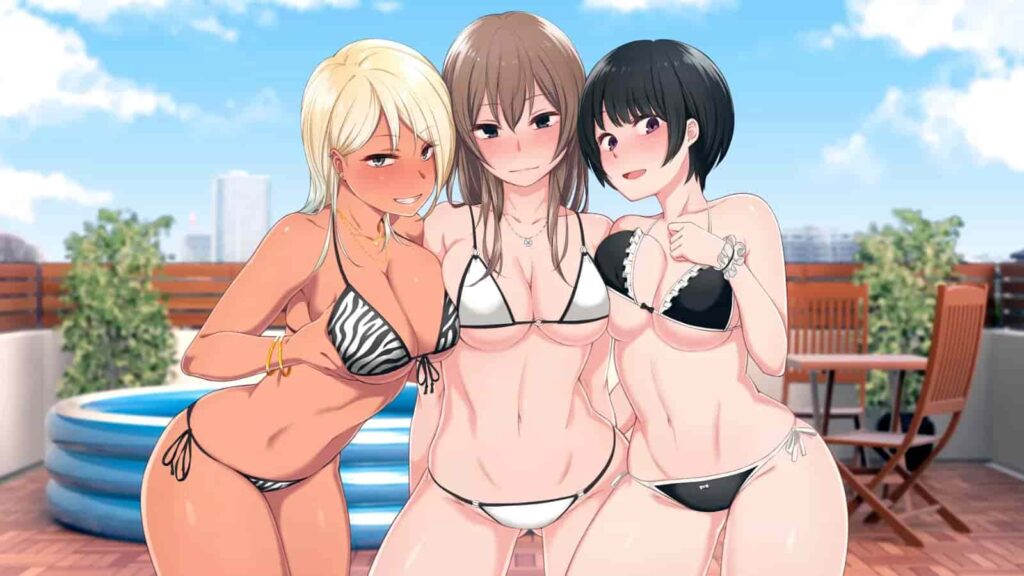 2 Episodes | 1 Season
Genre: Harem, School, Shota
This is a popular harem hentai anime where we get to see a hot foursome. Chiaki, Nao's older teen sister, finds him masturbating in the bathroom after he broke his favorite sex toy, Sakura-chan. Chiaki is surprised by how big her younger brother's penis is, not upset by it. She takes a picture of it to show her friends and tells them to come over to see his "Cockzilla."
The next day, Nagisa and Yukiko, two girls, come to Chiaki's house to see Nao's Cockzilla. Chiaki doesn't care that her friends are shocked as she shows them her brother's body while they talk about how big he is. In order to find out what it's really capable of, they try to push it to its limits.
1. Overflow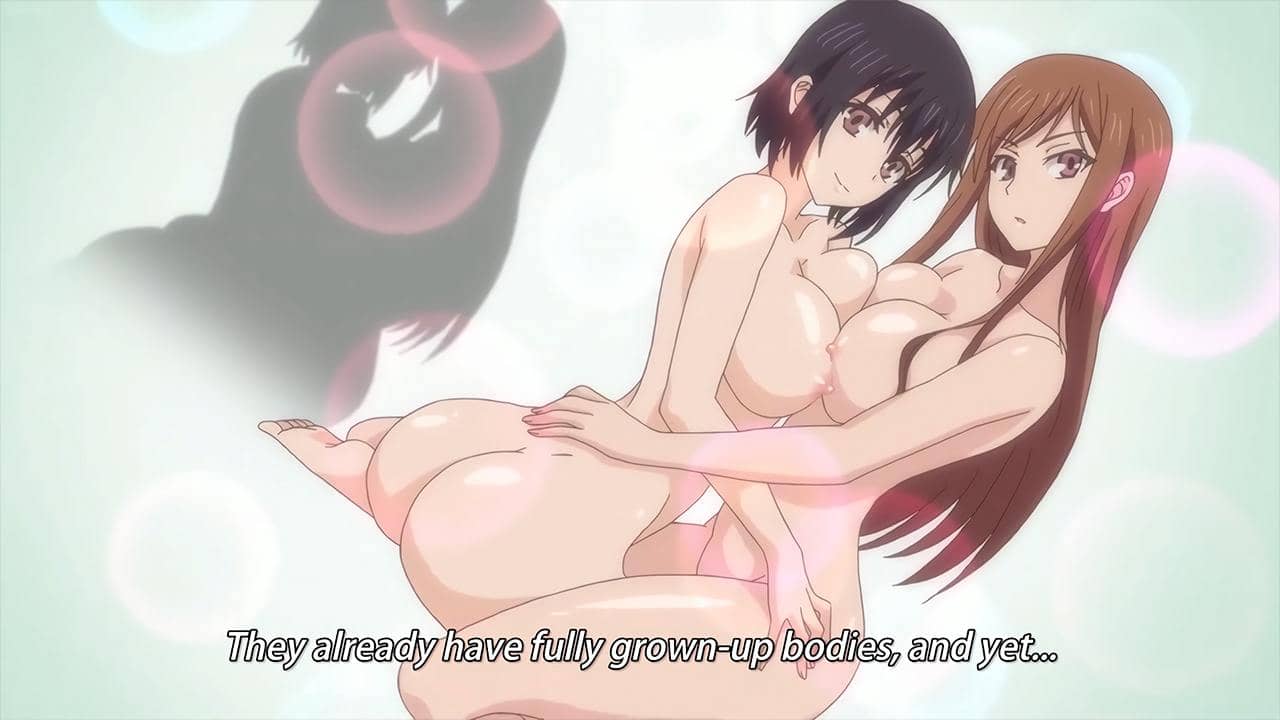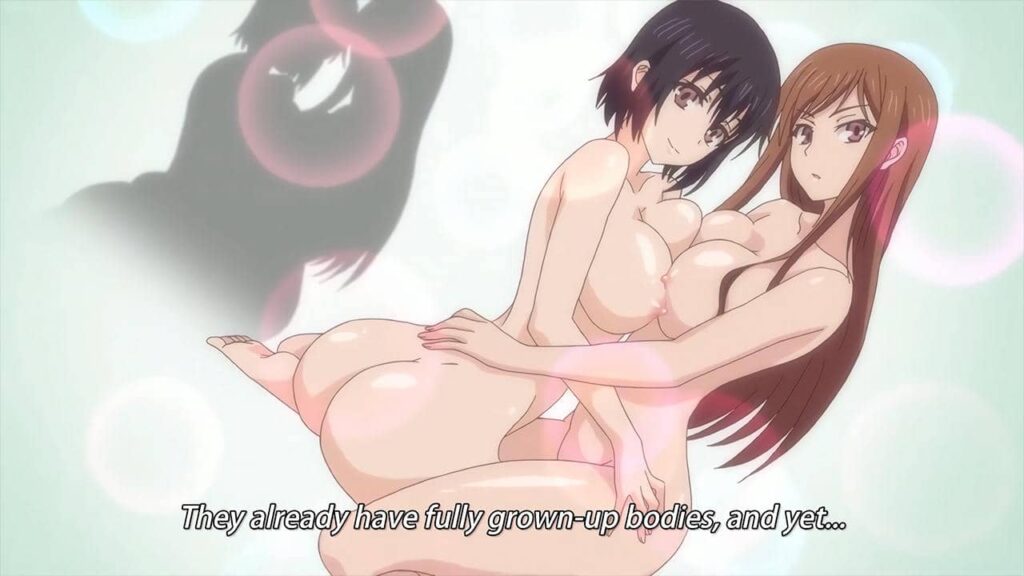 8 Episodes | 1 Season
Genre: Harem, School, Incest, Romance
This is one of the most popular harem hentai anime series out there. If you've been in the weeb community for a while, you must have come across a meme or two about Overflow.
Kazushi Sudou is in college, and his two childhood friends, the sisters Ayane and Kotone Shirakawa, come to see him. When Ayane finds out that Kazushi didn't buy her pudding and is using her special lotion in the bath, she chooses to get back at him by getting in the bath with him along with Kotone.
Will Kazushi, who is a pervert, be able to ignore them both? Well of course not. This is where the hentai anime gets spicy and fills the watchers with utmost satisfaction with its harem content.
That's it for this post! These are some of the top rated and the most popular hentai anime series with a harem of girls. Hope you found something new to watch!