Let's be honest. Seeing cocky girls who always bully others and gain pleasure from making others sad is frustrating. But when the hentai protagonist puts them to put to their places, that's pure bliss. In this article, I'll be listing 16 of the top rated revenge hentai anime series of all time.
Some are set in high school environment whereas others are in intergalactic spaceship, Workplace, etc. Either way, they all have one thing in common. Revenge.
The main character goes on a quest to bone down anyone and everyone who has wronged him in these H anime series. If you are someone who liked the theme of redo of healer, then you are sure to love all of the below titles.
List of the Best Revenge Themed Hentai Anime of All Time
Table of Contents
16. Rei And Fuko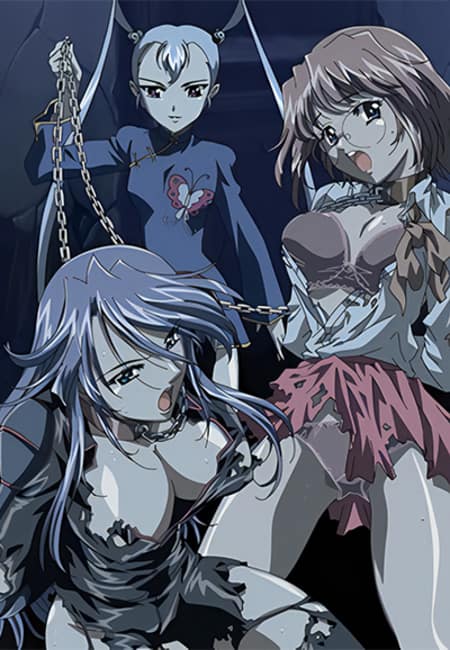 Episodes: 4 (1 Season)
Genre: Censored, Revenge, Forced, Hardcore, Futanari
Year 2054, Tokyo. Kirisawa Rei and Izumi Fuko are the special agents known as Mayaku Tokuso. Their job is to look into drug crimes and stop the drug ring in Tokyo.
They were the best of friends and got through many bloodbaths together. One day, they found out that 12 Angels, a drug gang they had been looking for for years, was coming into Tokyo's most dangerous neighborhood, Sinjyuku, where their secret base is thought to be.
But the boss Kiryu set a smart trap for them to get back at them…
Recommended >> Hinata Hentai: 10+ Best Naruto Doujins You Will Love
15. Keraku no Ou: King of Pleasure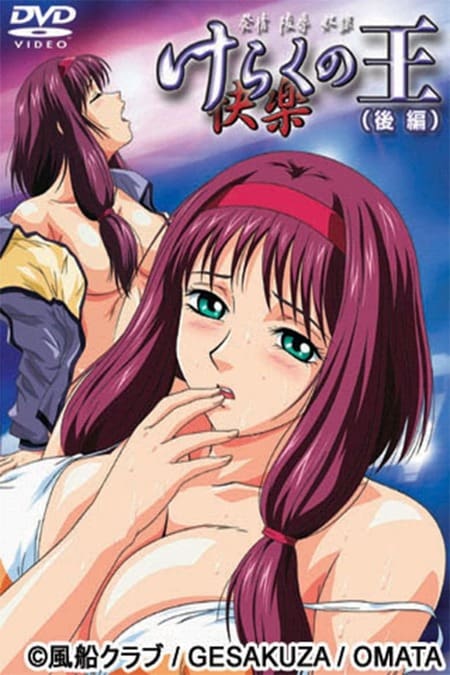 Episodes: 3 (1 Season)
Genre: Uncensored, Hardcore, Revenge
Ryouichi has no friends and is a constant subject of bullying. A new girl joins his class, changing his life. The girl remembers as they used to be childhood friends.
She finds about his brain damage from an injury she caused during their childhood. In guilt, she offers anything for him. Ryouichi demands to "play" with her. Chihiro agrees since her conscience forbids her to back out.
Ryouichi discovers his secret weapon and invincibility in bed. He has one goal after years of classmates abusing him. Revenge. He embarks on a carnal, twisted quest to make all the ladies who disdained him his pleasure slaves.
14. Jk To Inkou Kyoushi 4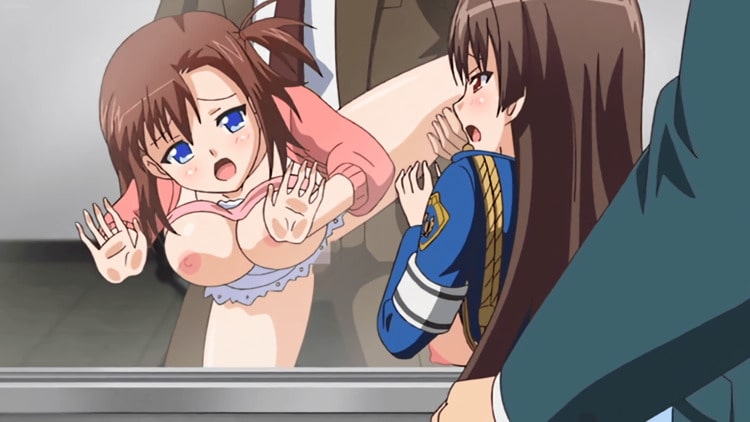 Episodes: 2 (1 Season)
Genre: Censored, Revenge, School, Forced, Hardcore
Both Satsuki and Shizuka are well-known magazine models, and they both move to a new school. Yamada is a fat teacher who is responsible to take care of them.
In this situation, the cocky Shizuka insults him all the time. But he is about to get even in this revenge hentai anime.
13. Gibo: Stepmother's Sin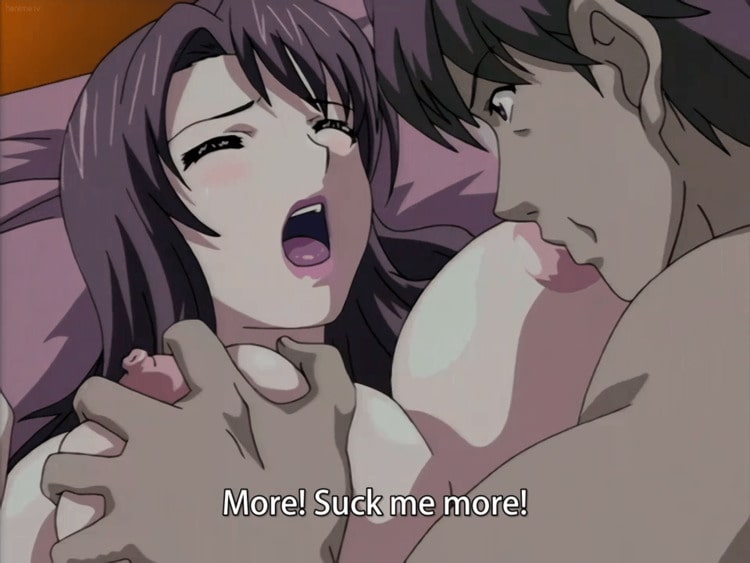 Episodes: 2 (1 Season)
Genre: Uncensored, MlLF, Forced, Revenge
Yousuke has repeatedly seen his mother cheat on his father with several men. This hurt him mentally. Eventually, his dad finds out and divorces his mother. However, Yosuke has a deep grudge against all women and craves for revenge.
Now, his dad has chosen to get a second wife.
Misako, his beautiful new wife, and her daughter are moving into the house that Yousuke used to live in alone. Will he take her as his mother, or will he use her to get back at the mother who made him suffer for so long?
12. Manin Densha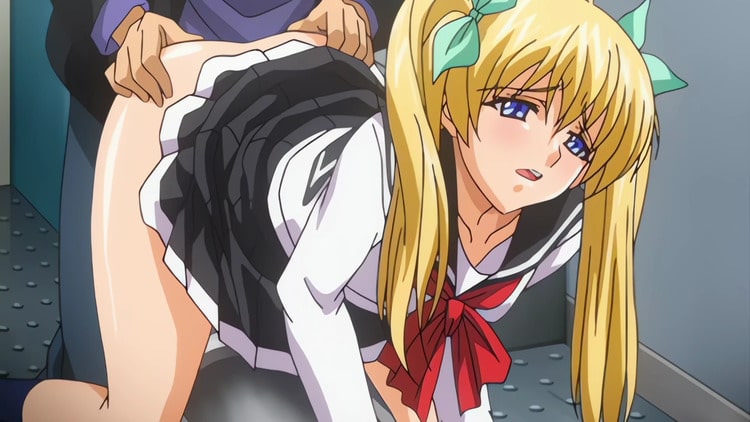 Episodes: 3 (1 Season)
Genre: Censored, School, Forced, Tsundere
This anime starts off with a business woman seducing a man and making use of him. The hentai protagonist watches this woman who thinks men as only objects for her to get rich.
Later, when she gets on a public train, the protagonist makes his move. He insults her and violates her. He then makes a public show out of her while having fun in a moving train.
11. Makai Kishi Ingrid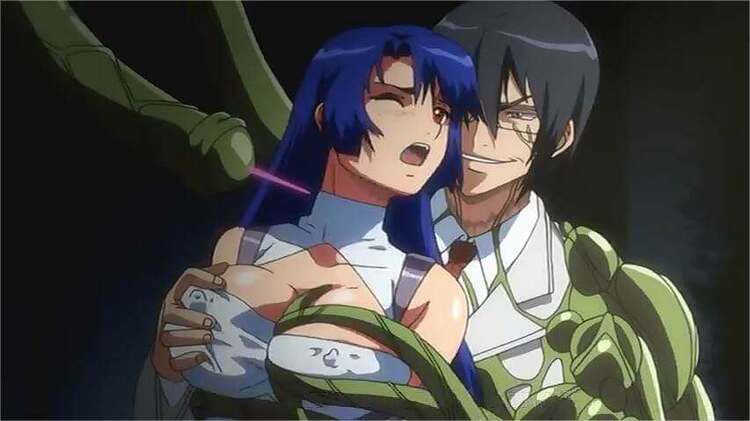 Episodes: 5 (2 Seasons)
Genre: Censored, Monster, Forced, Hardcore, Harem
The city of Tokyo has become a hub for all sorts of dark forces. This includes demons. Ingrid and Murasaki are two girls who hunt demons for a living.
One fateful day, they fall into the trap of the demons. They become prisoners and end up as pleasure toys for the demon bunch.
This is a dark, revenge hentai anime where the bad guys win and make mockery out of the good side.
Recommended >> Top 10 Best Premium Incest Hentai Anime of All Time
10. Kangoku Senkan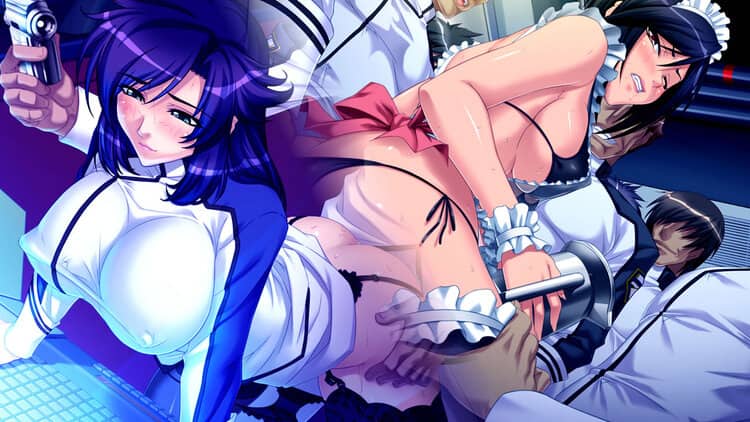 Episodes: 4 (1 Season)
Genre: Censored, Hypnosis, MlLF, Hardcore
Lieri Bishop, a rising New Solars Commander, and Major Naomi Evans, her assistant, board a battleship to go to Earth and tell the Universal Federation about the crimes of the Neo Terrors.
Donny Bogan, the captain of the Neo Terrors' ship, has a grudge against them because they ruined a kidnapping mission on Earth and got him arrested four years ago.
So he gets his turn and tries to brainwash their minds. Now, when the lights on the battleship change, their attitudes change to fit the crew, and the "adult" party starts…
9. Saimin Gakuen 2018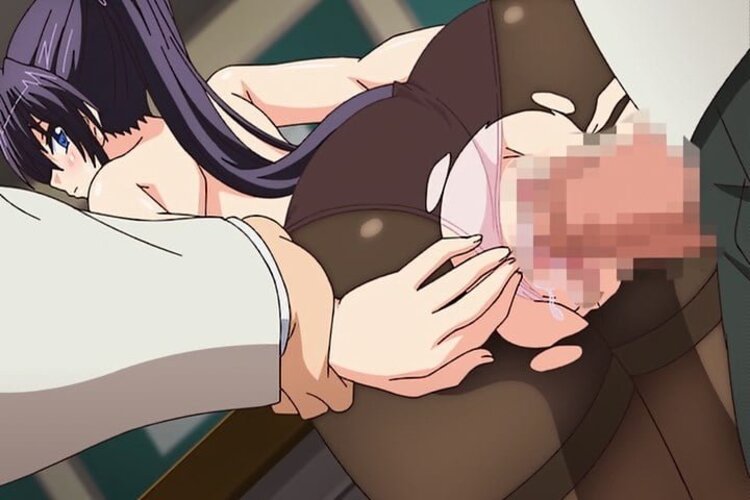 Episodes: 4 (1 Season)
Genre: Censored, Hypnosis, Forced, School, Harem
What would you do if you've been a subject of bullying at school your whole life and you finally find a way to fight back?
Would you use it to get back at all the girls at your school, even your best friend from childhood, who made fun of you and made you feel bad? Use their bodies to get what you want? The answers for these questions were a big YES for our hentai anime's protagonist who takes his revenge using hypnosis.
8. Mashou no Nie 3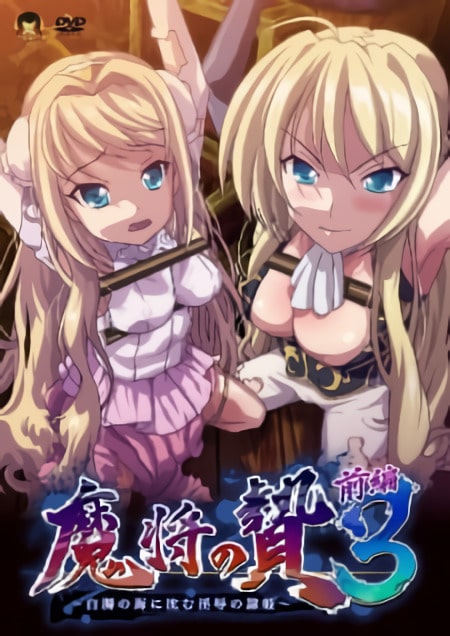 Episodes: 2 (1 Season)
Genre: Censored, Revenge, Monster, Forced, Hardcore
Van Clad, a notorious pirate, dominated the seas until his smart navigator launched a rebellion and killed him during a treasure voyage. Before dying, he pledged to return and avenge his betrayers' descendants.
Klaus Ainhart, a young navy lieutenant, finds Van Clad's grave 300 years later. Van Clad's evil spirit possess Klaus while exploring the pirate's bones. The freshly revived pirate learns from the officer's recollections that his host is a famous military figure from the Kingdom of Austria, created by the treasonous navigator who killed him decades ago.
Van Clad enslaves Austrian ladies and turns the kingdom into a pirate stronghold as Klaus to desecrate the heritage of the man he hates most.
7. Onaho Kyoushitsu: Joshi Zenin Ninshin Keikaku The Animation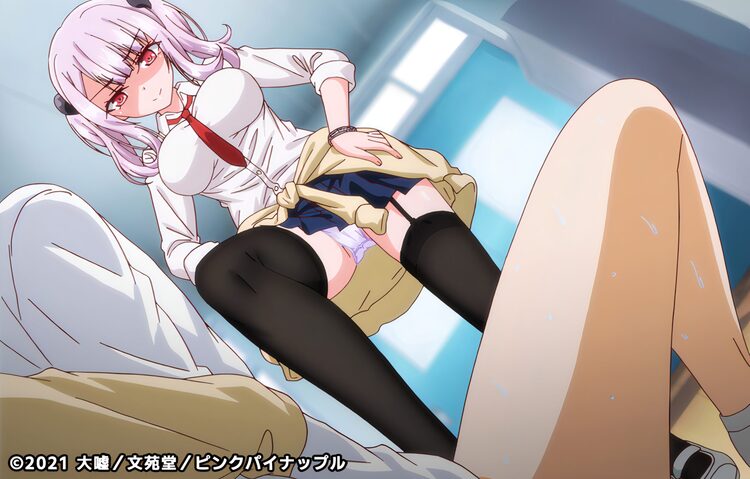 Episodes: 1 (1 Season)
Genre: Censored, Revenge, School, Forced
The protagonist of this H anime is the only male student in his classroom. However, it is not all fun and games. A bunch of girls constantly bully him, strip his pants and humiliate him. They even take pictures of him to further embarass him.
One day, he receives a parcel of Onahole that the girls forced him to buy. It turns out to be a voodoo doll like toy that allows him to "play" with anyone he thinks of. The doll gets connected to the body of the person whom he thinks of and anything he does to the doll is done to them.
This is a exciting revenge hentai anime with a good plot.
6. Korashime 2: Kyouikuteki Depaga Shidou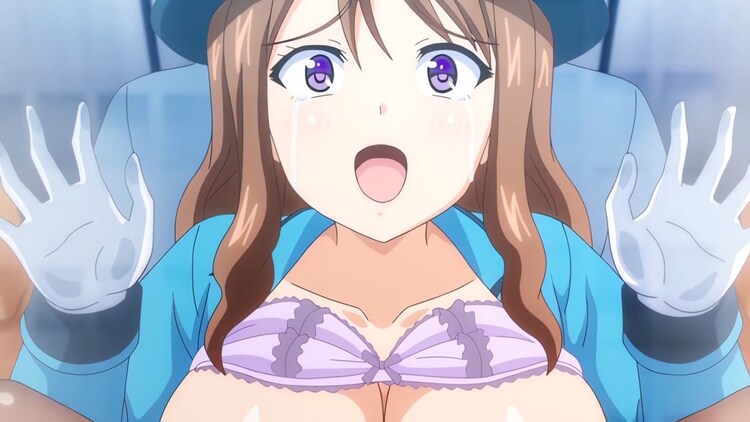 Episodes: 2 (1 Season)
Genre: Censored, Revenge, Forced, School
The protoganist of this anime is a man who takes his job very seriously. Thanks to all his hardwork he became the youngest assistant manager in a department store.
Not only that, he is very strict when it comes to his job. Because of this, the female workers at the store hate him. They frame him for assault and harassment in order to ruin his career.
Despite devoting his all to the job, he gets betrayed and loses his job. Once the anime's hentai protagonist finds out that the girls framed him, he decides to take revenge on them.
5. Harem Cult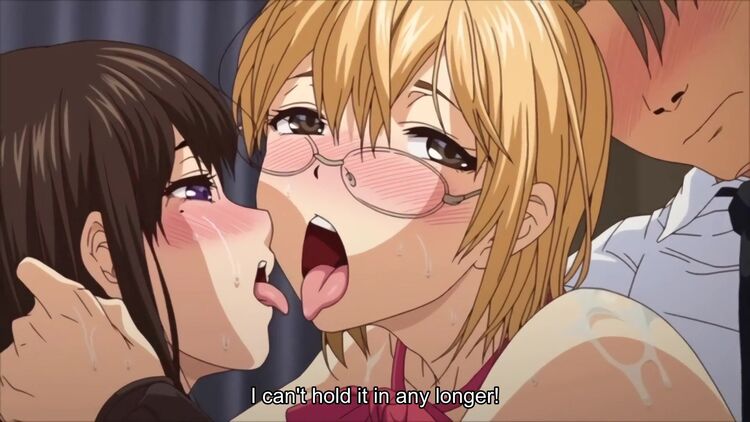 Episodes: 4 (1 Season)
Genre: Censored, Revenge, Harem, School, MlLF
The girls from photography club were bullying and humiliating our main character, Tatsumi. He was picked on, and then he met Hatorijima, a girl who wants to get back at the photography club.
He was called to her house and saw that all the girls who bullied him from the photography club were tied together.
4. Gakuen de Jikan yo Tomare
Episodes: 4 (1 Season)
Genre: Censored, Revenge, Harem, School, Forced
Since his father left him and his mother, a rich aristocrat's spoiled son is determined to get payback. He plans to teach his father a lesson by hurting the things he values most, which are his two daughters.
The MC sneaks into their elite school with a magical device that freezes time that he got from a witch. He then rapes his half-sisters over and over, leaving them confused, helpless, and begging for mercy.
3. Tsugunai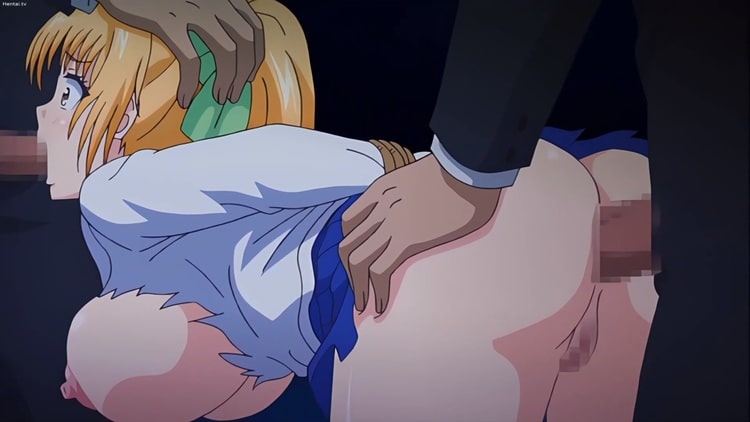 Episodes: 4 (1 Season)
Genre: Censored, Revenge, School, Hardcore, Forced
After their parents died, our mc lives with his sister, Nana. They shared joys and sorrows. One day, a group of rich men brutally assault Nana and traumatize her. He wanted retribution on those filthy rich men.
He became a teacher so that he could get close to the rich men's daughters in high school. Then, he invited them to an isolated villa for extra classes after seizing the occasion.
He shut the door to prevent escape and get his first revenge on Ruriko, who had the most regard for her filthy father who abused mc's sister. Will the other girls escape mc's wrath?
2. Gaki ni Modotte Yarinaoshi!!!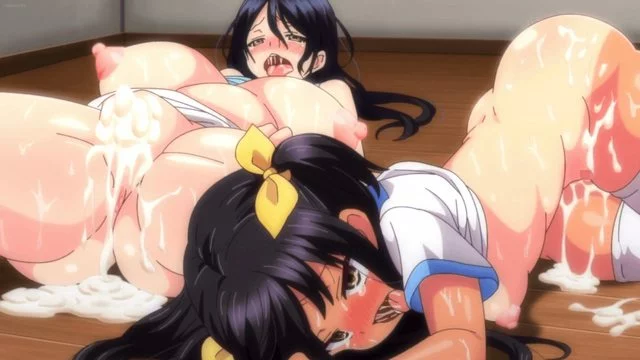 Episodes: 2 (1 Season)
Genre: Censored, Revenge, MlLF, School, Harem, Forced
This is a time travel revenge hentai anime about a man who mysteriously goes back in time.
Since childhood, women have bullied Boku, keeping him locked in the past and unable to go forward. Kasumi, his childhood crush, invites him to her wedding. Boku understands he has not progressed in life and wishes he could start afresh.
He travels back to his preteen years. His former neighbor Sera Narumiya, who bullied him in school, appears. Boku intends to face his prior difficulties as an adult, including a more "adult" approach to troublesome women.
1. Ijirare: Fukushuu Saimin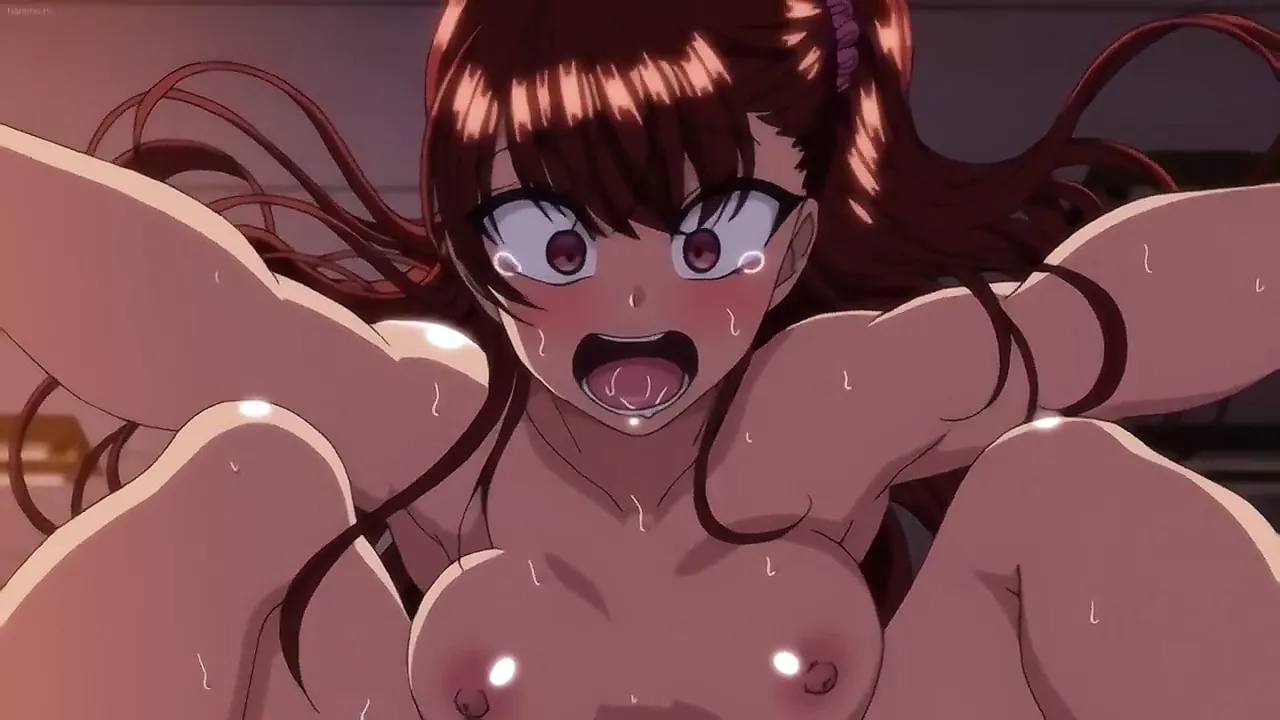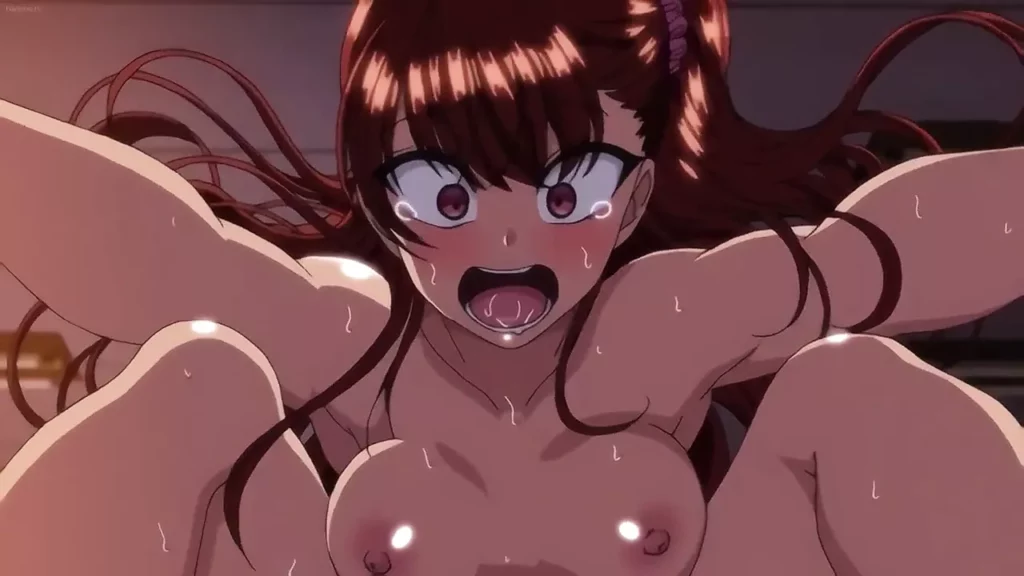 Episodes: 4 (1 Season)
Genre: Censored, Revenge, School, Harem, Hypnosis
Our obese, lonely MC sniffs panties in the restroom. He is caught by a delinquent girl and enslaved. She orders him to get money and buy goods. He's her plaything till she breaks.
She enjoys watching people struggle and react. She even punches the protagonist.
Her two girlfriends always watch her bully our MC. In the library, the girls tried to learn hypnosis from a book. Since they failed, they offer the MC the book and beg him to try.
It works! He deserves delicious revenge for all those girls' misery.